Maple Chipotle Chicken Carbonara Recipe
Like the flavor of chicken wings? Enjoy it more in a pasta!
---
Categories
Pasta/Noodles, Chicken, Del Monte Spaghetti Sauce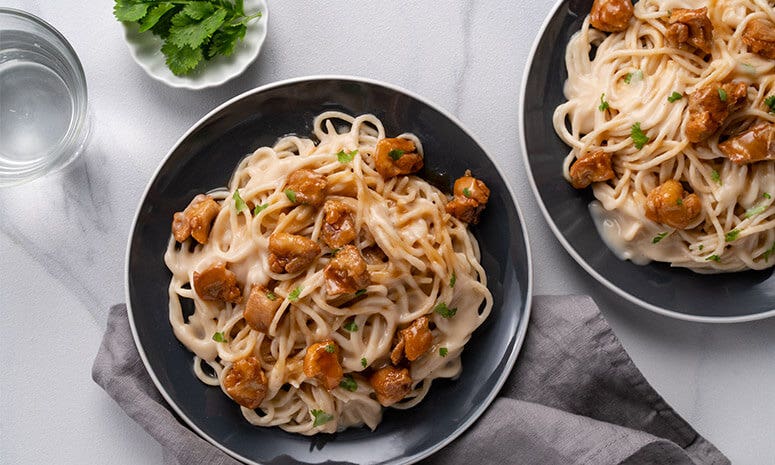 Ingredients
1 cup oil
250 g chicken, thigh fillet, cut into 1/2 x 1/2-inch cubes
1/2 cup cornstarch
1 pouch DEL MONTE Carbonara Sauce (200g)
1/4 cup water
1 pack DEL MONTE Spaghetti (175g), cooked
3 Tbsp maple syrup
2 Tbsp chipotle hot sauce
1/2 Tbsp cilantro
Cooking Tools Needed
Chopping Board
Colander
Measuring Cups
Measuring Spoon
Pot
Rubber Spatula
Cooking Skills Needed
Deep Frying
Simmering
Slicing
Procedure
1. Deep-fry the chicken that has been dredged in cornstarch. When the chicken turns into a golden brown color, drain and set aside.
2. In a pan, pour the DEL MONTE Carbonara Sauce and water then simmer for 3 minutes. Pour over the cooked pasta.
3. Mix the chicken and the chipotle sauce. Then, place the chicken on top of the pasta. Garnish with cilantro and serve.
Chef's Tip
Use cornstarch instead of flour as coating for fried chicken. Cornstarch creates a crisper coating that will hold up to sauces better and will absorb less of the frying oil.
Featured Products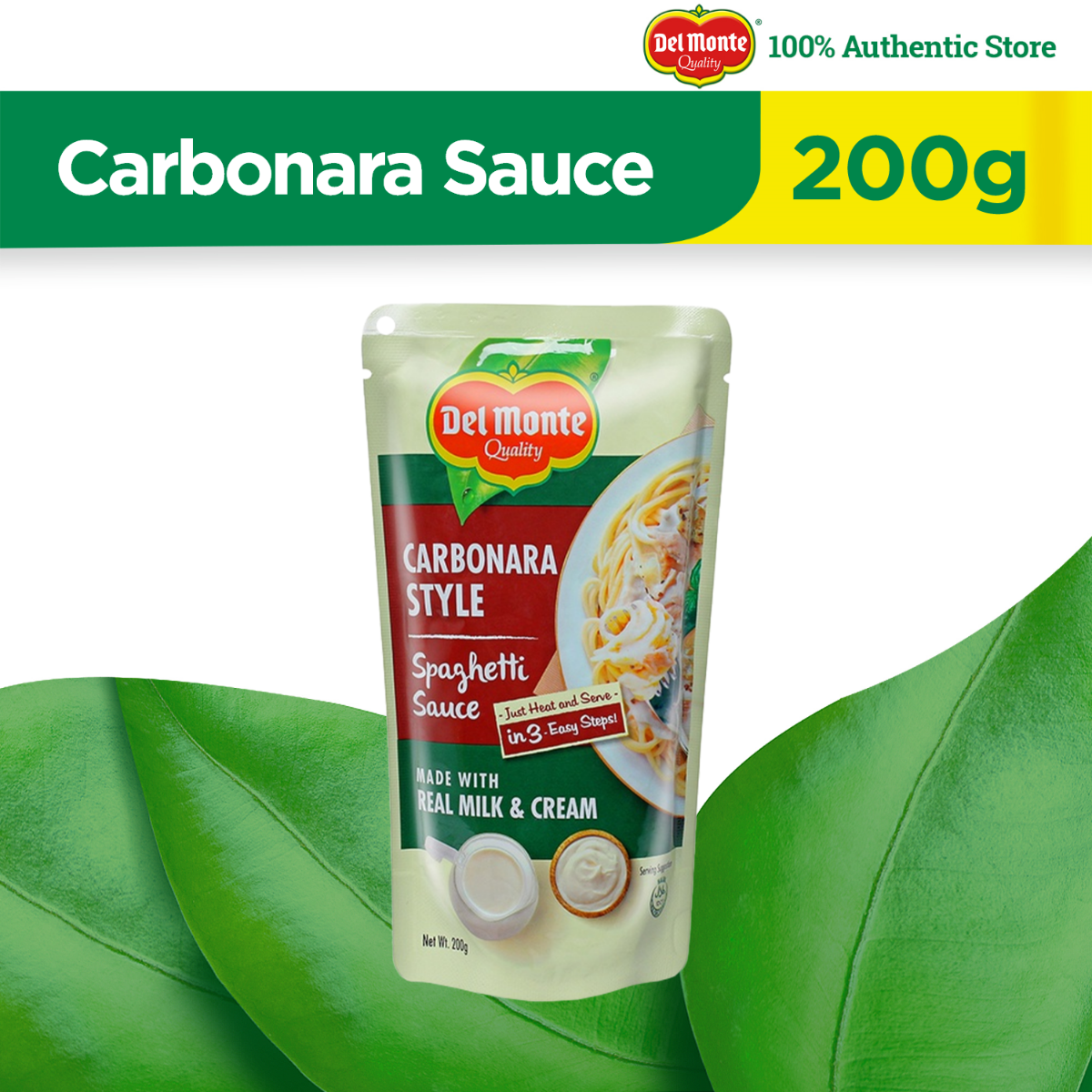 Del Monte Carbonara Sauce 200g
---
You also might be interested in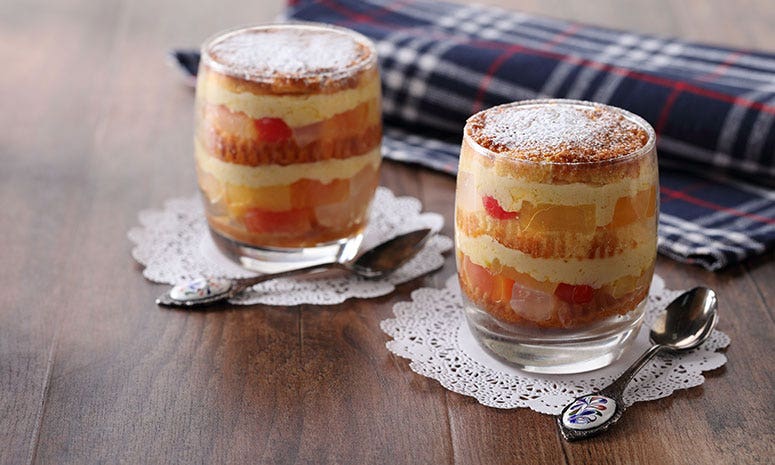 Layered Fruit and Custard Trifle Recipe
This colorful dessert is actually easy to prepare!