Fiesta Float Recipe
This recipe uses only four ingredients to create a heavenly after-meal treat.
---
Categories
Dessert, Fruit, Del Monte Fruit Cocktail
Cooking Time
8 hrs. and 15 mins.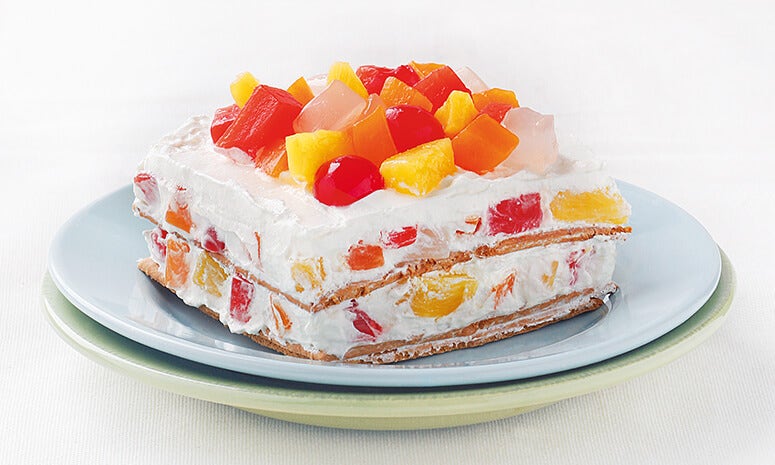 Ingredients
1/2 pack graham crackers
1 cup all-purpose cream, chilled
1/4 cup condensed milk, sweetened
1 can DEL MONTE Fiesta Fruit Cocktail (432g), drained
Procedure
Arrange pieces of graham crackers to cover bottom of a 6 x 6-inch pan.
Mix all-purpose cream and milk. Spread a portion on top of graham crackers. Arrange a portion of DEL MONTE Fiesta Fruit Cocktail over cream. Repeat layering using the remaining graham crackers, cream mixture and fruits. Crush remaining graham crackers and sprinkle on top.
Cover and refrigerate for a few hours or overnight. Slice and serve.
Lusog Notes
This dessert gives you vitamins A and C that help maintain healthy skin and vision, as well as fight common infections.
Chef's Tip
When combining the milk and cream, gradually stir in the milk to the cream while stirring to prevent the mixture from being lumpy.
Featured Products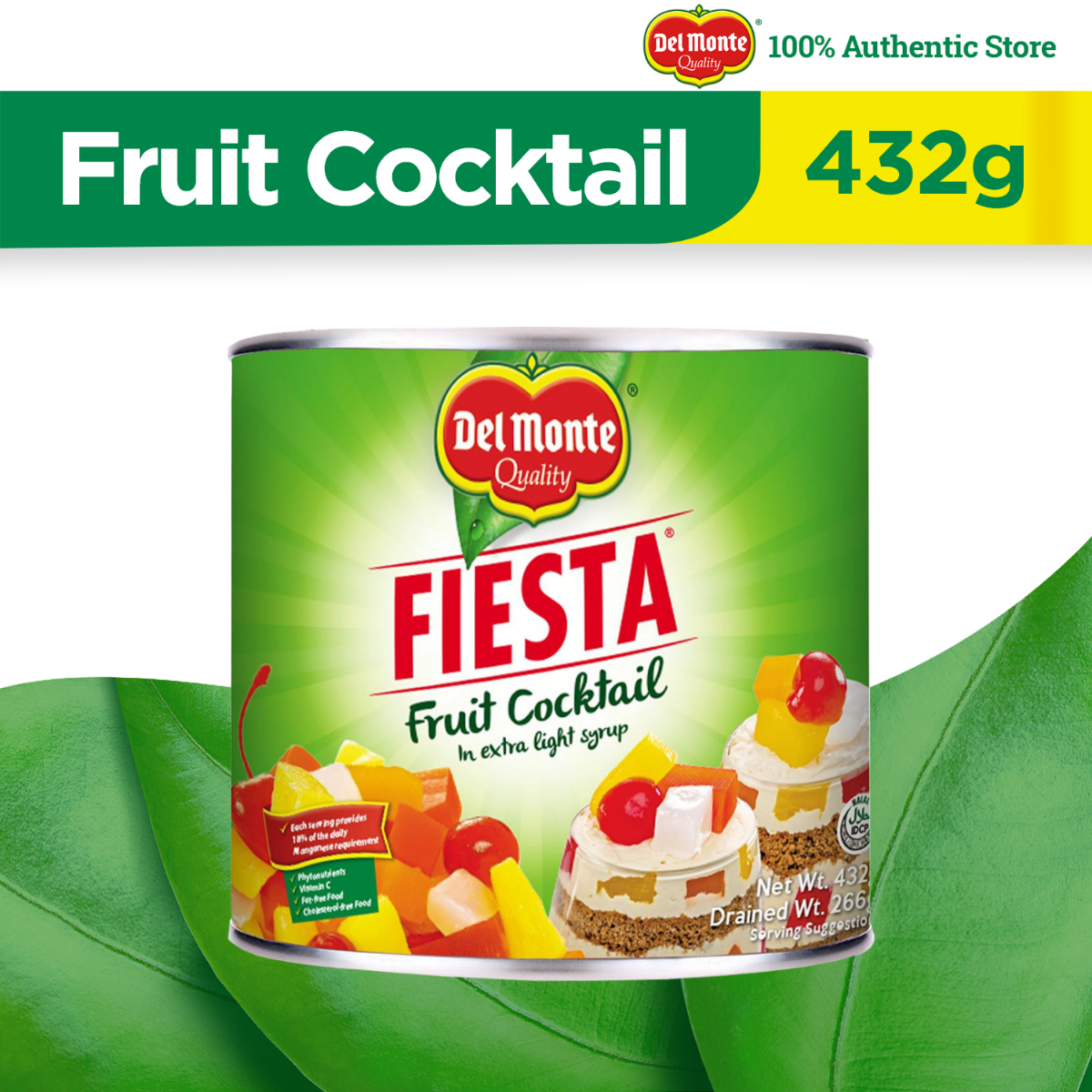 Del Monte Fiesta Fruit Cocktail 432g
---
You also might be interested in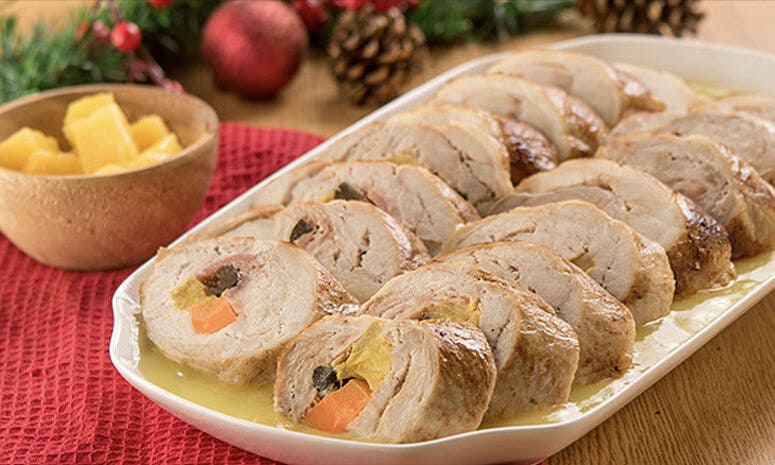 Pork Piña Hamonado Recipe
A delicious dish that's perfect for any celebration.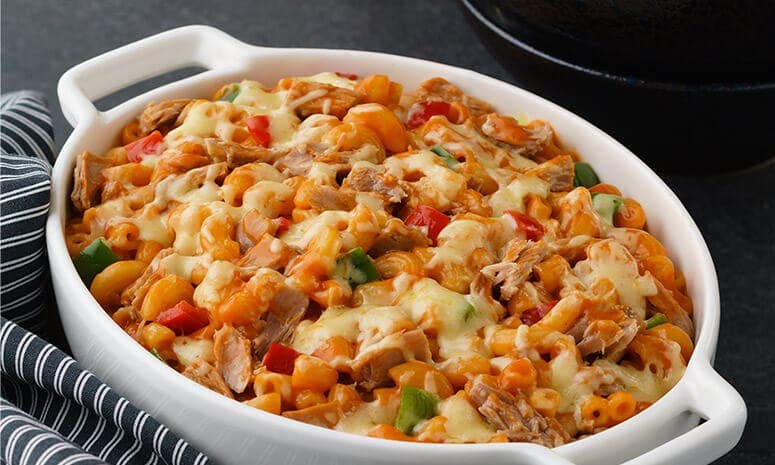 Cheesy Chicken Macaroni Recipe
Who can resist a chunky, cheesy macaroni?