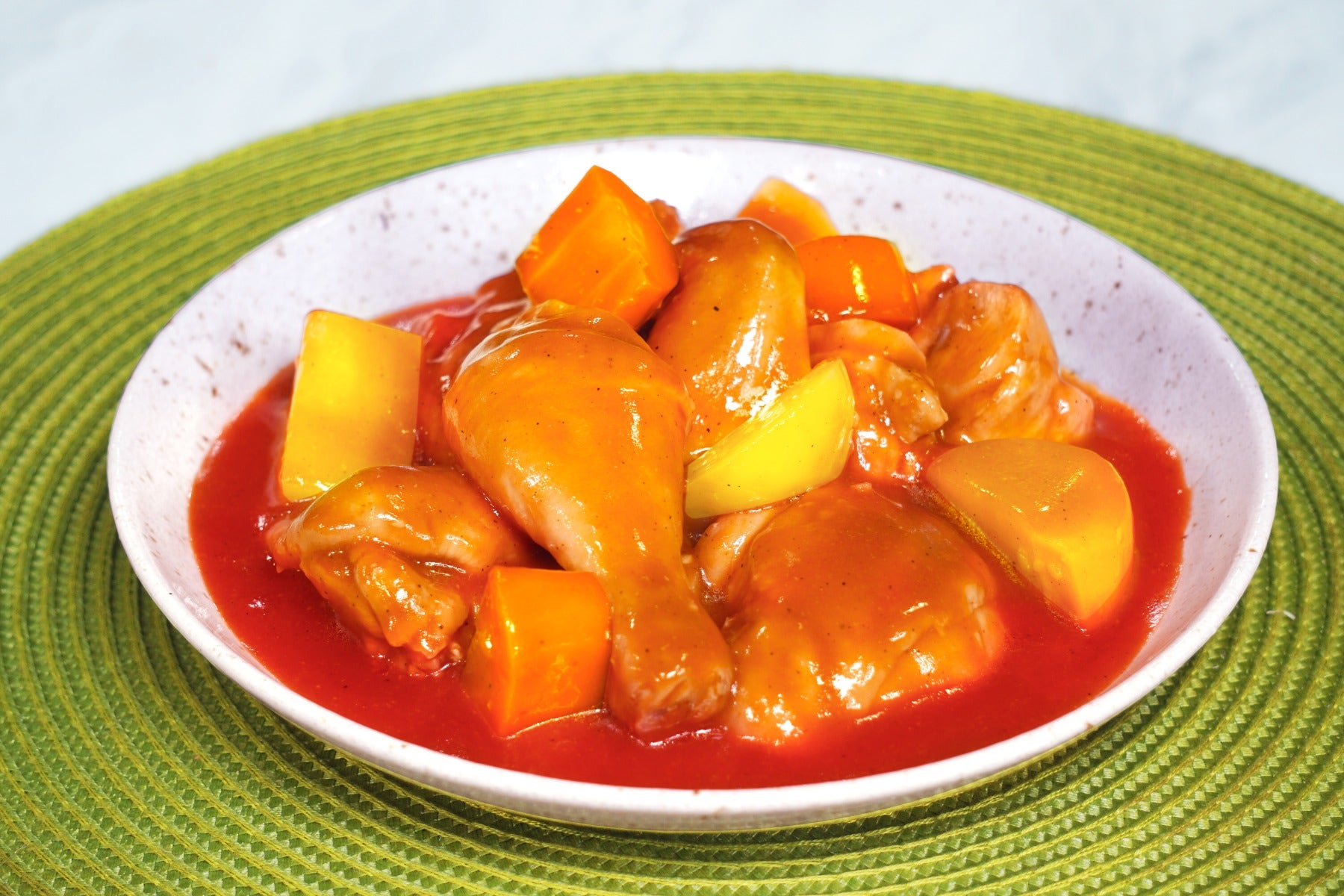 Ingredients
2 Tbsp oil
2 Tbsp garlic, crushed
2 Tbsp onion, red, chopped
500g chicken, parts, chopped into serving pieces
2 Tbsp patis
1 pouch DEL MONTE Filipino Style Tomato Sauce (250g)
1/2 cup water
1/2 tsp salt
1/2 tsp pepper, black
1/2 cup potato, sliced into chunks
1/2 cup carrot, sliced into chunks
Cooking Tools Needed
Chopping Board
Measuring Spoon
Knife
Pot
Scissor
Measuring Cups
Spatula
Procedure
1. Heat oil in a pot then sauté garlic and onion until translucent and aromatic.
2. Add the chicken and sauté for 1 minute. Add the patis and cook until the chicken is almost dry.
3. Add DEL MONTE Filipino Style Tomato Sauce, water, salt, and pepper. Bring to a boil then turn down to simmer for 15 minutes in a covered pot.
4. Add the potatoes and carrots then simmer for another 5 minutes or until the vegetables are cooked.
Featured Products
---
You also might be interested in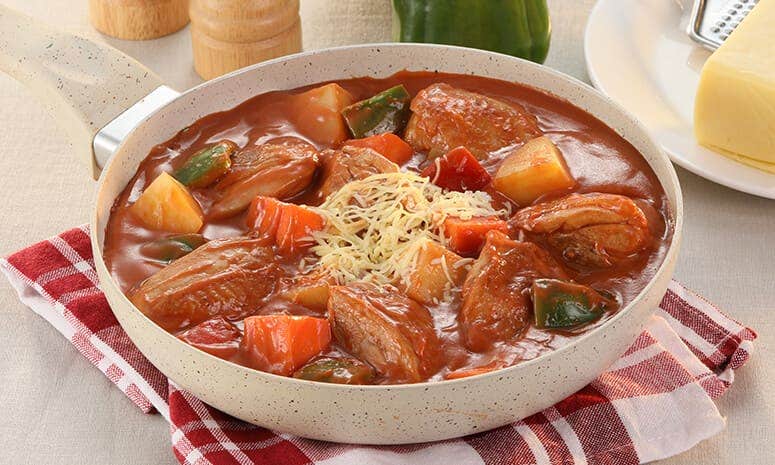 Cheesy Chicken Afritada Recipe
Give this saucy Pinoy favorite a yummy cheesy twist!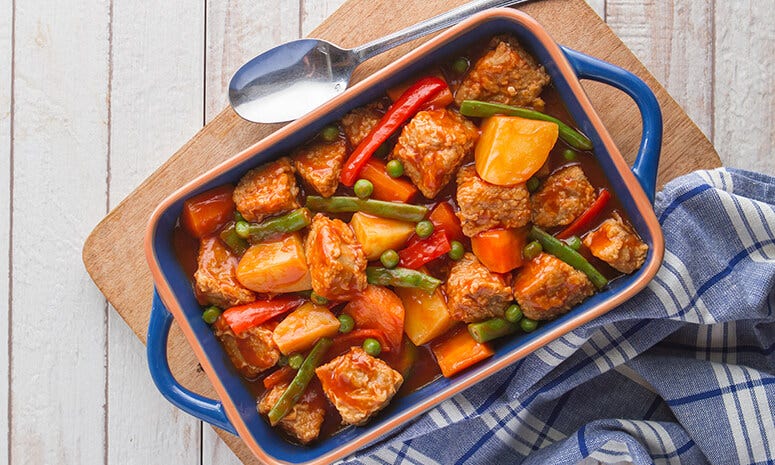 A delicious seafood version of a classic Pinoy fave.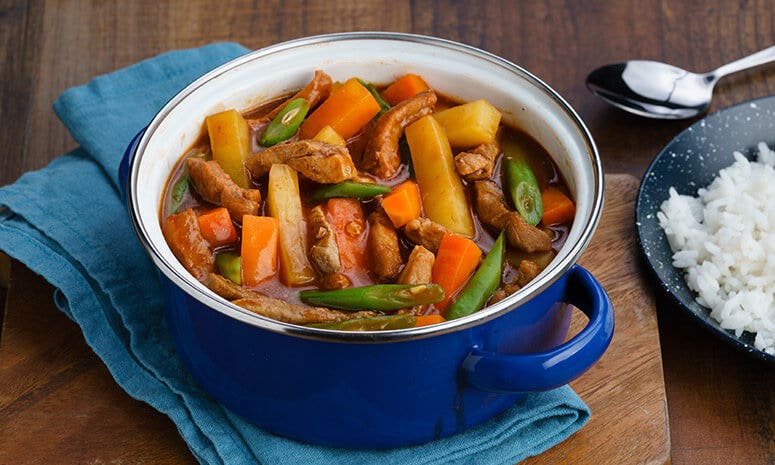 If you prefer meatier, heartier meals, this recipe's for you!