Pork Afritada Recipe
If you prefer meatier, heartier meals, this recipe's for you!
---
Categories
Main Dish, Pork, Del Monte Tomato Sauce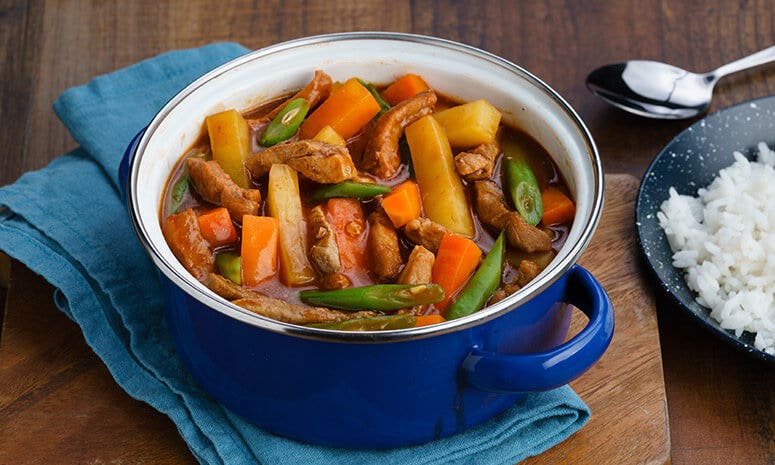 Ingredients
3 Tbsp oil
300 g pork, kasim, cut into strips
1/2 cup onion, red, chopped
1 Tbsp garlic, crushed
1 Tbsp soy sauce
3 Tbsp worcestershire sauce
1 pouch DEL MONTE Original Style Tomato Sauce (250g)
1 cup water
1/2 tsp salt
1 cup potato, cut into 1-inch sticks
1 cup carrot, cut into 1-inch sticks
1 1/2 cup green beans, trimmed, cut into 1-inch biased
Cooking Tools Needed
Chopping Board
Measuring Cups
Measuring Spoon
Pot
Rubber Spatula
Procedure
In a pot, heat oil then brown the pork kasim.
Add onion and garlic and sauté until aromatic then add the soy sauce and Worcestershire sauce.
Add the DEL MONTE Original Style Tomato Sauce and sauté. Add water and salt. Mix.
Add potato and carrots. Cover and simmer until vegetables are cooked.
Turn off the heat and add green beans then cover.
Plate and serve.
Featured Products
---
You also might be interested in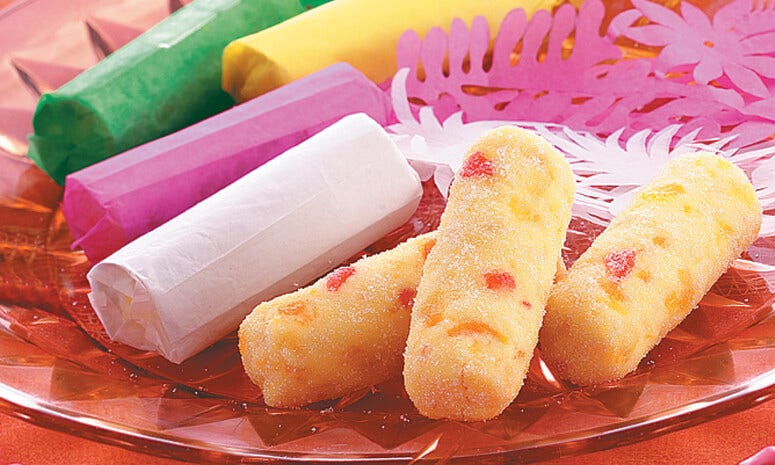 We've given a fruity twist to this classic Pinoy treat.