Curry Beef Kebab Recipe
A zesty Indian recipe made perfect for Filipino taste buds. Your family will surely love this new and exciting treat.
---
Categories
Main Dish, Beef & Del Monte Quick 'n Easy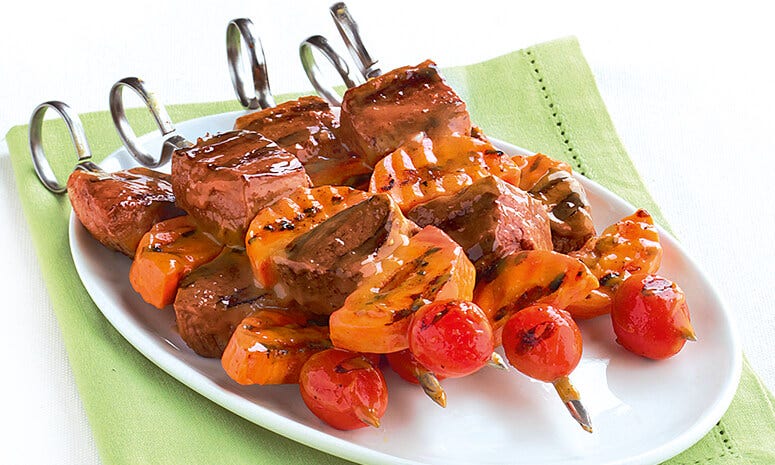 Ingredients
1/2 kg beef, sirloin (or beef ribeye), cut into chunks
1 pack DEL MONTE Quick 'n Easy Curry Mix (40g)
3 Tbsp sour cream
1/3 cup carrot, cut into cubes
100 g cherry tomato, whole
Cooking Tools Needed
Chopping Board
Bamboo Skewer
Grill Pan
Procedure
1. Marinate beef in DEL MONTE Quick 'n Easy Curry Mix and sour cream preferably overnight in the refrigerator.
2. Skewer beef, cherry tomatoes, and carrots on barbecue sticks. Pan-grill or charcoal-grill until beef is cooked. Serve with rice.
Lusog Notes
This dish is high in vitamin A which is important for the normal structure and functioning of the skin and other body linings. It also contains iron that is needed for normal metabolism.
Chef's Tip
Marinating the beef in sour cream helps in tenderizing the beef as the sour cream contains acid that breaks down the protein. The thickness of the sour cream helps keep the curry stick to the meat better.
Featured Products
---
You also might be interested in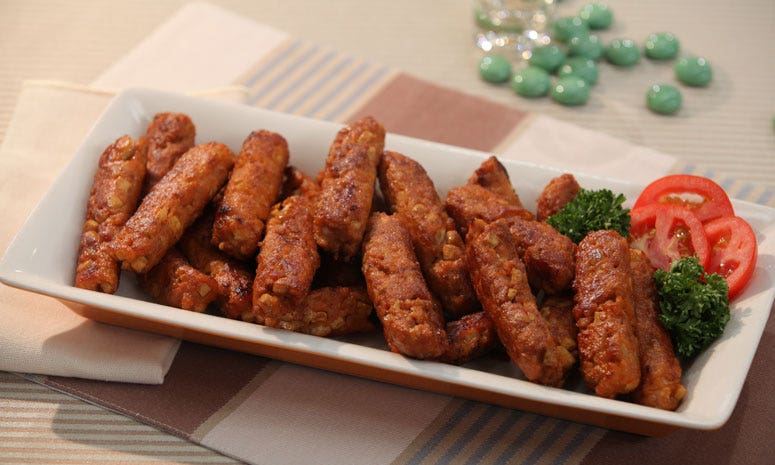 Del Monte Garlic Longganisa Recipe
This breakfast favorite is both easy on the budget and easy to make.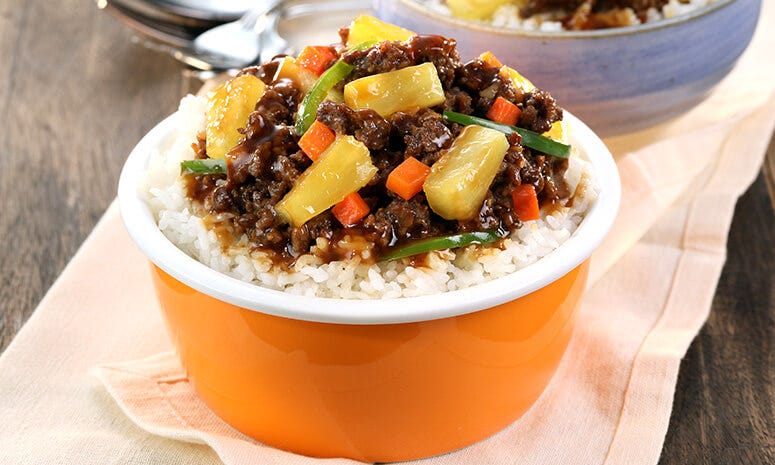 Pineapple Beef Rice Topping Recipe
An easy-to-prepare comfort dish with pina-level up flavor.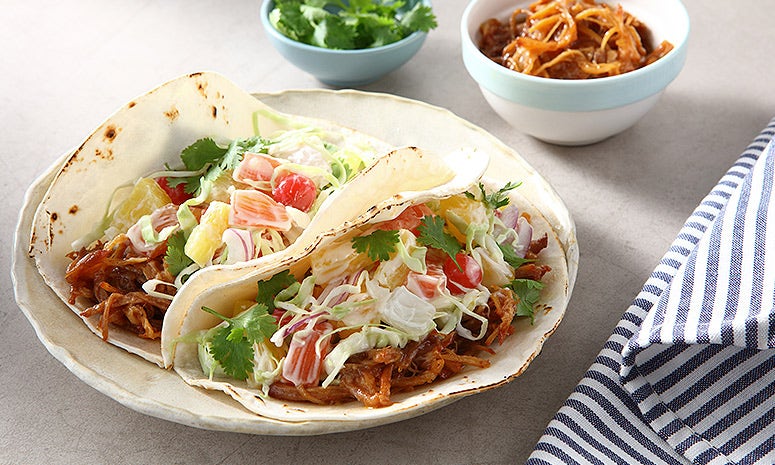 Pulled Pork Tacos with Fruit Slaw Recipe
Tacos made more special with this sweet & fruity recipe.