Corned Beef Caldereta Recipe
---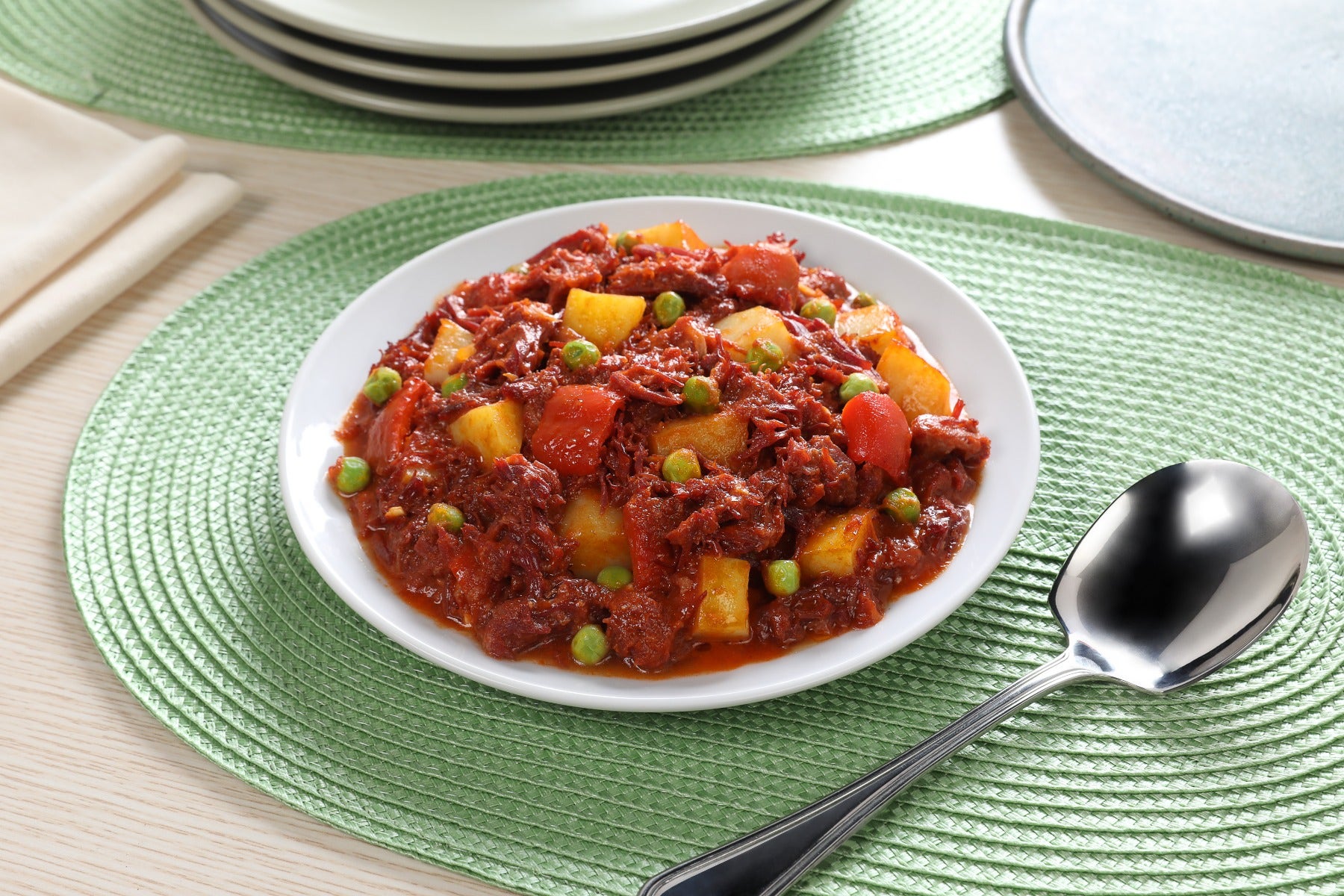 Ingredients
1 Tbsp oil
2 Tbsp onion, red, chopped
1 tsp garlic, crushed
1 can corned beef (380g)
1/2 cup water
1 1/2 cup potato, sliced into medium dice
2 Tbsp DEL MONTE Tomato Paste (70g)
1/2 cup bell pepper, red, cut into 1/2-inch squares
1/4 cup green peas
Cooking Tools Needed
Chopping Board
Measuring Cups
Measuring Spoons
Spatula
Knife
Pan
Cooking Skills Needed
Simmering
Sautéing
Slicing
Procedure
1. Heat oil in a pan. Sauté the onion and garlic until aromatic. Add corned beef and sauté for 2 minutes. Add water and potatoes and simmer for 10 minutes.
2. Add DEL MONTE Tomato Paste.
3. Add red bell pepper and green peas. Simmer for 1 minute.
Featured Products
---
You also might be interested in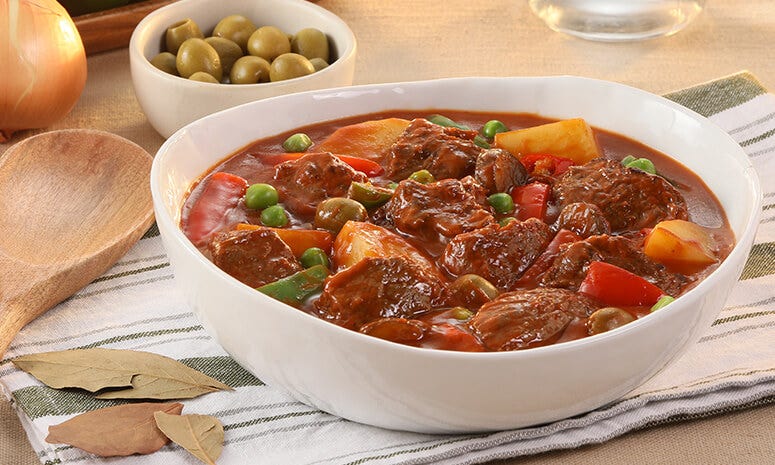 Loved by everybody, this classic recipe is definitely a must-try!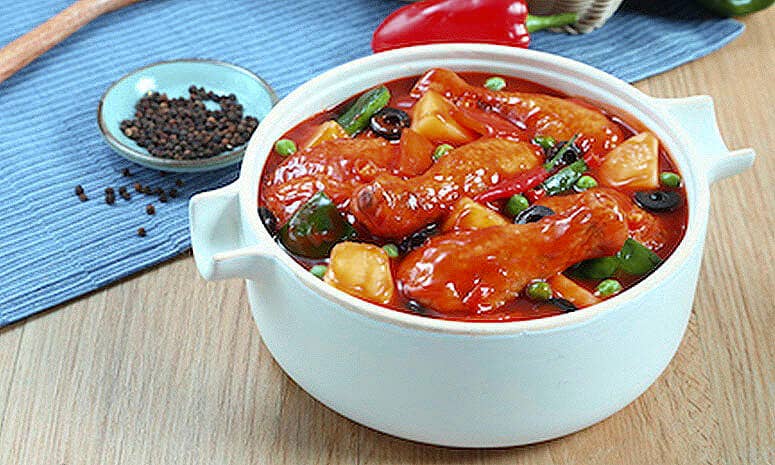 Sweet and Spicy Chicken Caldereta Recipe
Add a sauce-sarap twist to your favorite Caldereta!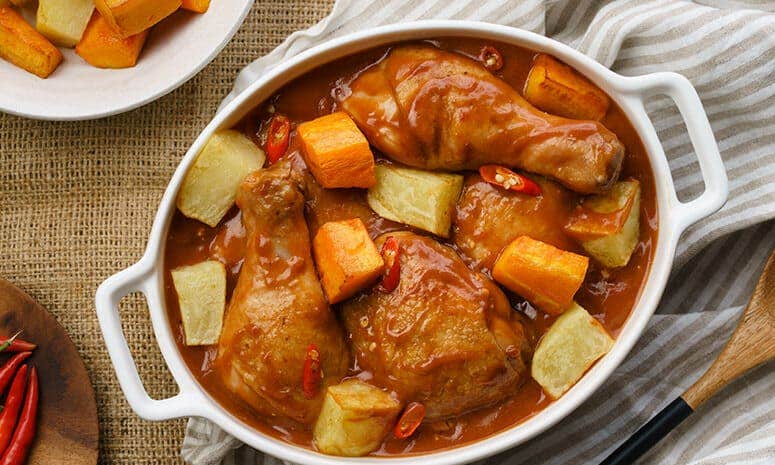 Chicken Caldereta sa Gata Recipe
Make chicken caldereta more sauce-special with this easy recipe!