Classic Spaghetti with Meatballs Recipe
A classic favorite that all ages will enjoy!
---
Categories
Pasta/Noodles, Beef, Del Monte Spaghetti Sauce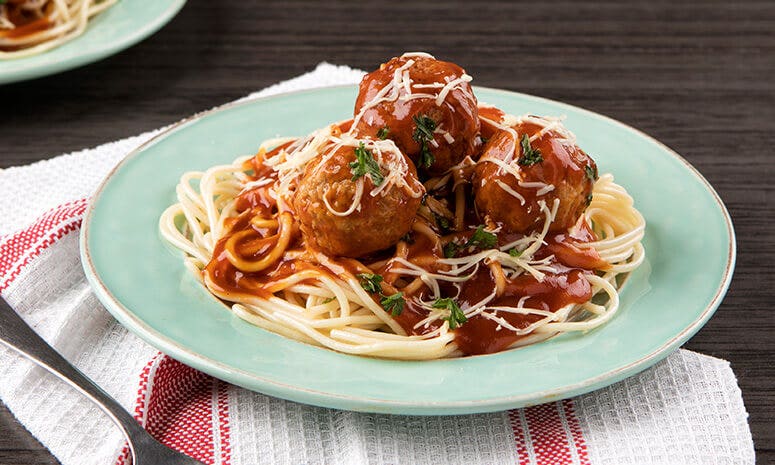 Ingredients
350 g beef, ground
3 pcs egg, beaten
1 Tbsp garlic, minced
1/2 cup onion, chopped
1 1/2 tsp salt
1/2 tsp pepper, black
2 Tbsp parsley, chopped
1/2 cup breadcrumbs
2 cups oil, for deep-frying
1 pouch DEL MONTE Filipino Style Spaghetti Sauce (900g)
1/2 pack DEL MONTE Spaghetti (900g), cooked
1/3 cup cheese, grated
Cooking Tools Needed
Chopping Board
Measuring Cups
Spatula
Grater
Measuring Spoon
Pot
Cooking Skills Needed
Simmering
Deep Frying
Sautéing
Procedure
1. Combine ingredients for meatballs. Form every half tablespoon into meatballs and deep fry until golden brown. Set aside.
2. Heat DEL MONTE Filipino Style Spaghetti Sauce. Add meatballs then simmer over low heat for 5 minutes.
3. Pour over cooked DEL MONTE Spaghetti. Top with grated cheese.
Lusog Notes
This pasta dish gives you a source of protein and vitamin A. Protein is needed for the body's growth and development. On the other hand, vitamin A helps strengthen the immune system.
Chef's Tip
For juicy meatballs, choose ground beef that has some fat, the fat will keep the meatballs from drying out as it cooks.
Featured Products
---
You also might be interested in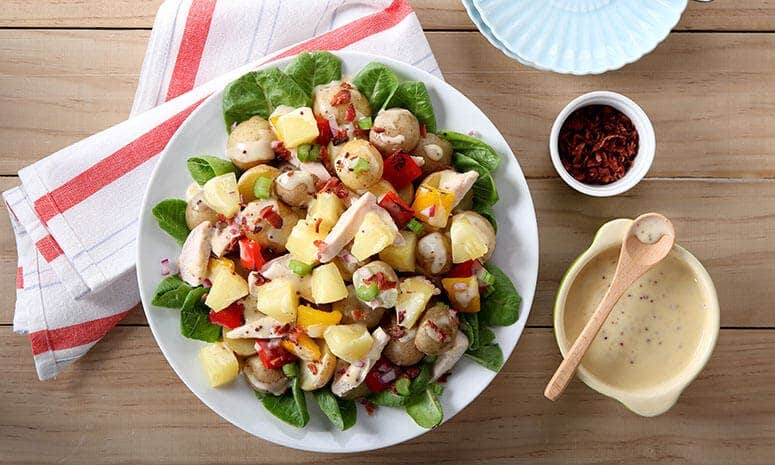 Chicken Potato Salad Recipe
Bring this salad to your next potluck or get-together!