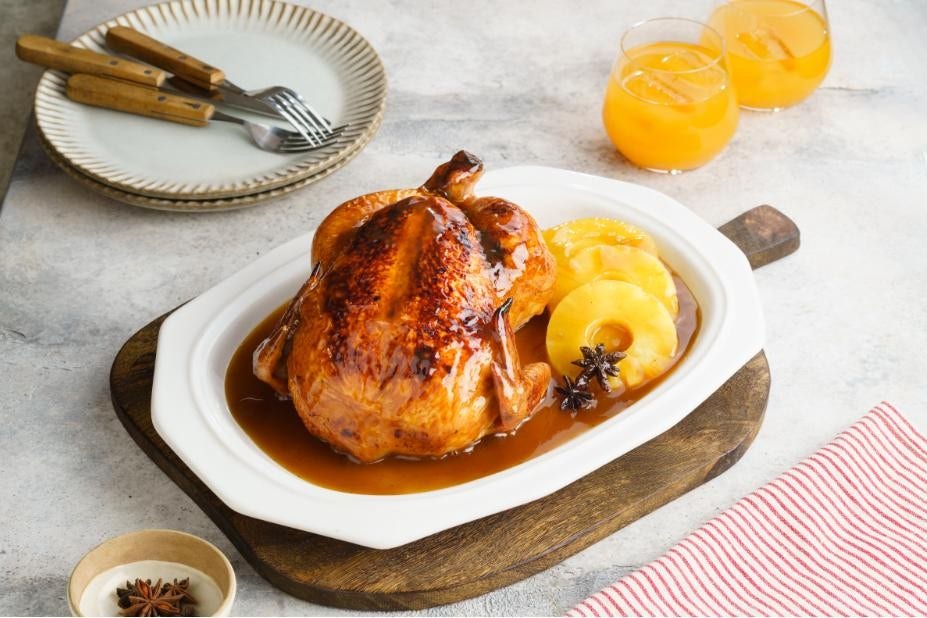 Ingredients
2 tsp salt
1 cup sugar, white
1 Kg chicken, whole
1 tsp prague powder/pink salt
2 can DEL MONTE 100% Pineapple Juice with ACE (240ml)
1 can DEL MONTE Sliced Pineapple (227g) drained, reserve syrup then sliced into half
2 cup water
2 pc star anise
Cooking Tools Needed
Bowls
Knife
Pan
Can Opener
Measuring Cups
Rubber Spatula
Chopping Board
Measuring Spoons
Tongs
Cooking Skills Needed
Boiling
Simmering
Slicing
Procedure
1. Mix salt, sugar, and pink salt. Apply mixture inside and outside of chicken. Store in the chiller for 2-3 days. After 2-3 days, wash the chicken and pat dry.
2. In a pan, sear the chicken. When browned on all sides, add DEL MONTE 100% Pineapple Juice with ACE, water, reserved syrup, and star anise. Bring to a boil and simmer for 30 minutes or until the chicken is cooked. Remove the chicken and set aside.
3. Continue simmering the sauce until thick.
4. Arrange the chicken in a platter, pour the sauce over the chicken and garnish with the DEL MONTE Sliced Pineapple.
Featured Products
---
You also might be interested in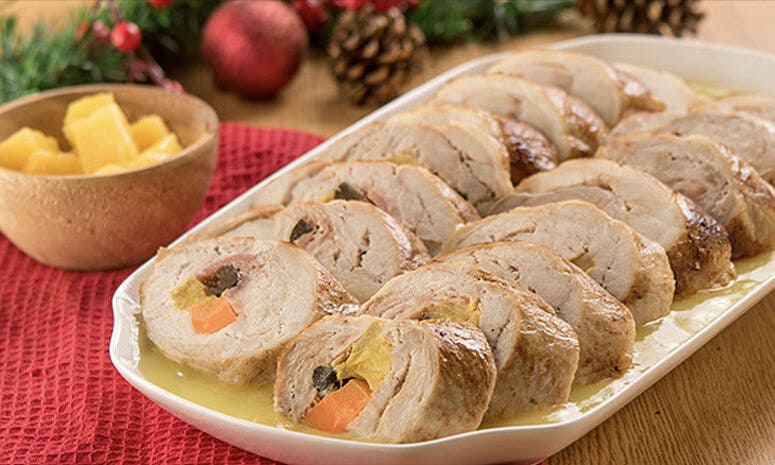 Pork Piña Hamonado Recipe
A delicious dish that's perfect for any celebration.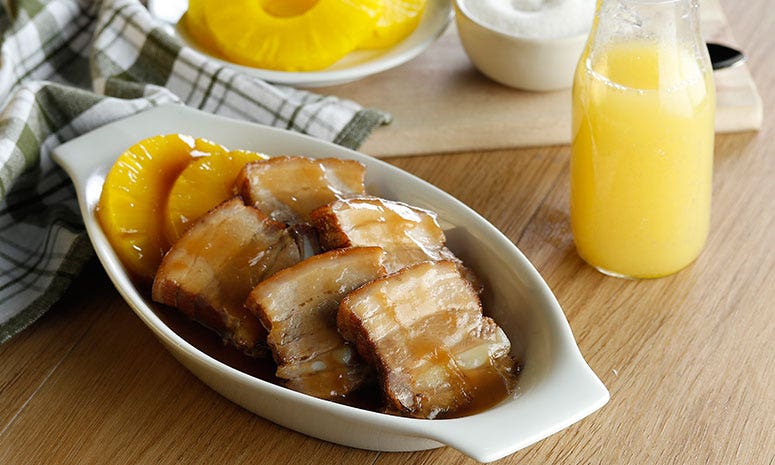 This holiday favorite is now hassle-free to prepare!