Chicken Florentine Spaghetti Recipe
Bring the flavors of an Italian restaurant into your home with this recipe!
---
Categories
Pasta/Noodles, Chicken & Del Monte Spaghetti Sauce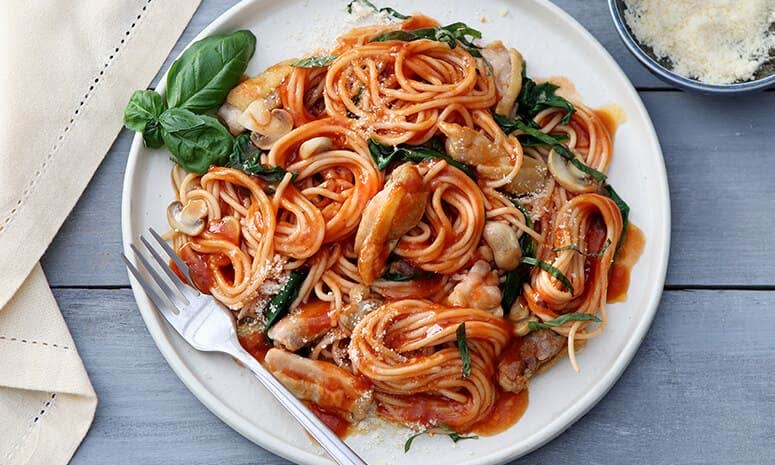 Ingredients
2 Tbsp Contadina Pure Olive Oil
1 cup onion, white, chopped
1 Tbsp garlic, minced
500 g chicken, thigh fillet, sliced into strips
1 cup button mushroom, canned (400g), drained, sliced
2 cups spinach
1 pouch DEL MONTE Italian Style Spaghetti Sauce (900g)
1 cup parmesan cheese, grated
1/2 cup basil, fresh, chiffonade
1 tsp salt
1/2 tsp pepper, black
1 pack DEL MONTE Spaghetti (900g), cooked
Cooking Tools Needed
Chopping Board
Grater
Measuring Cups
Measuring Spoon
Mixing Bowl
Pot
Rubber Spatula
Strainer
Procedure
1. Sauté onion and garlic until translucent and aromatic.
2. Add chicken and sauté until browned. Add mushroom and sauté, then add spinach and sauté.
3. Add DEL MONTE Italian Style Spaghetti Sauce, half of parmesan cheese, and basil. Season with salt and pepper. Mix and bring to a boil. Simmer for 5 minutes.
4. Pour over cooked DEL MONTE Spaghetti then top with the remaining parmesan cheese.
Lusog Notes
This dish is a source of protein which is essential for growth, development and repair of body tissues. Protein also helps in the regulation and maintenance of the body's fluid balance.
Chef's Tip
For this recipe, it is best to use chicken thigh fillet which is more flavorful and will not dry out while simmering.
Featured Products
---
You also might be interested in
All-Beef Burger Pasta Recipe
Two family favorites in one dish! What's not to love?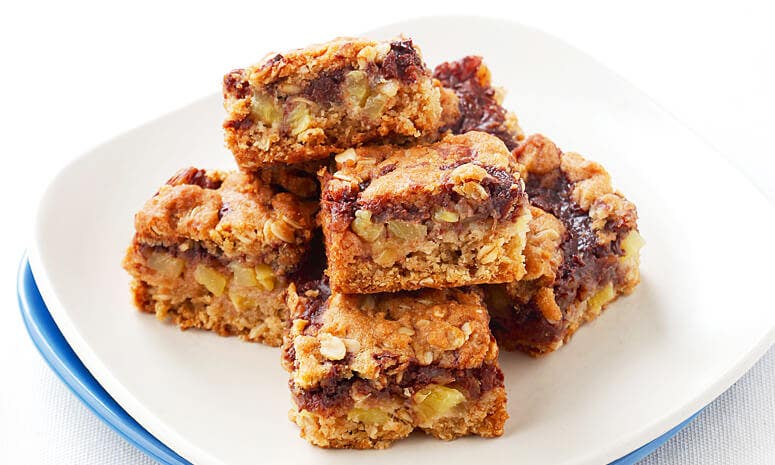 Pine Choco Revel Bars Recipe
Here's an easy-bake dessert that's hard to resist!