Chicken Cheesedog Spaghetti Recipe
All you need are 5 ingredients for this recipe!
---
Categories
Pasta/Noodles, Chicken, Del Monte Spaghetti Sauce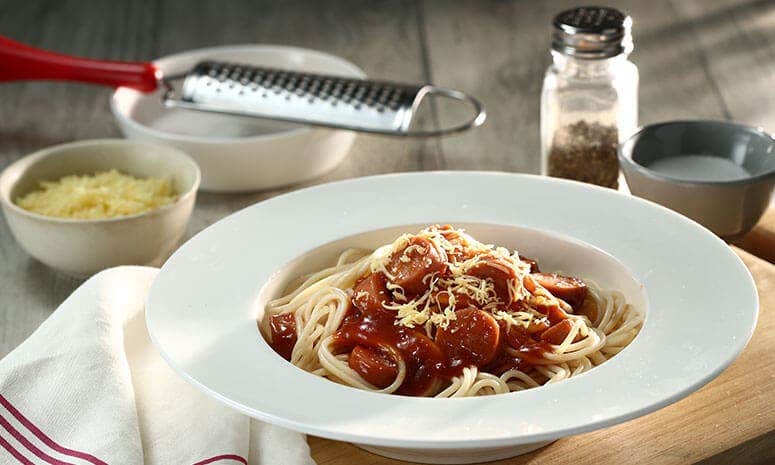 Ingredients
4 Tbsp butter
600 g chicken cheesedog, sliced
1 pouch DEL MONTE Sweet Style Spaghetti Sauce (1kg)
3/4 pack DEL MONTE Spaghetti, cooked
2 cup cheese, grated
Cooking Tools Needed
Chopping Board
Grater
Measuring Cups
Measuring Spoon
Pot
Spatula
Procedure
1. Sauté chicken cheesedog in butter for 2 minutes. Add DEL MONTE Sweet Style Spaghetti Sauce. Cover and bring to a boil then simmer for 3 minutes.
2. Pour over cooked DEL MONTE Spaghetti. Top with cheese.
Lusog Notes
This Chicken Cheesedog Spaghetti is high in protein which is needed for growth and development. It is also a source of calcium that is important for strong bones and teeth.
Chef's Tip
Add butter for a richer and creamier taste to the sauce.
Featured Products
---
You also might be interested in
All-Beef Burger Pasta Recipe
Two family favorites in one dish! What's not to love?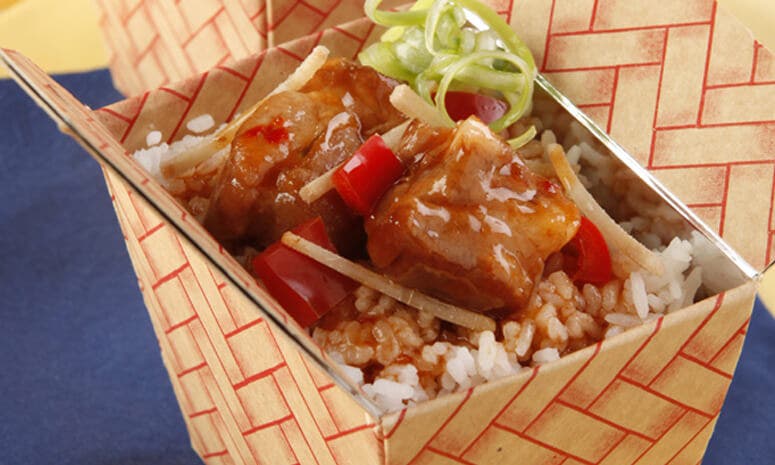 Spareribs in Afritada Sauce Recipe
You've never had afritada like this. Best of all, you can cook this up in just 3 steps.