Chicken Burger A La Teriyaki Recipe
Try this healthier burger patty that's full of flavor!
---
Categories
Main Dish, Chicken, Del Monte Tomato Sauce
Ingredients
1 pouch DEL MONTE Original Style Tomato Sauce (200g)
1/2 tsp ginger, grated
1 Tbsp garlic, minced
1/8 tsp pepper, black
2 Tbsp soy sauce
1 tsp calamansi juice
1 1/2 Tbsp sugar, brown
400 g chicken, thigh, ground
1/2 cup onion, chopped
1/2 tsp ginger, grated
2 Tbsp all-purpose flour
3/4 tsp salt
1/4 tsp pepper, black
3 Tbsp oil
1/2 Tbsp green onions, cut into 1/2-inch strips
1/2 tsp sesame seeds (optional)
Cooking Tools Needed
Chopping Board
Measuring Cups
Spatula
Grill Pan
Measuring Spoon
Cooking Skills Needed
Simmering
Mixing
Pan-Grilling
Procedure
1. In a bowl, combine DEL MONTE Tomato Sauce, ginger, garlic, pepper, soy sauce, calamansi juice, and brown sugar. Set aside.
2. In another bowl, combine ingredients for burger with salt and pepper. Mix well. Divide into 8 portions then shape into patties.
3. Brush patties with sauce. Pan-grill with oil while brushing with sauce until cooked.
4. Simmer remaining sauce for 2 minutes. Pour over burgers. Top with green onions and sesame seeds. Serve on top of rice.
Lusog Notes
This dish is a source of protein that is needed for growth, development and repair of body parts. It also has niacin that promotes normal digestion and healthy skin.
Chef's Tip
Chicken thigh fillet is higher in fat than chicken breast. The added fat from this cut will make the burgers moist.
Featured Products
---
You also might be interested in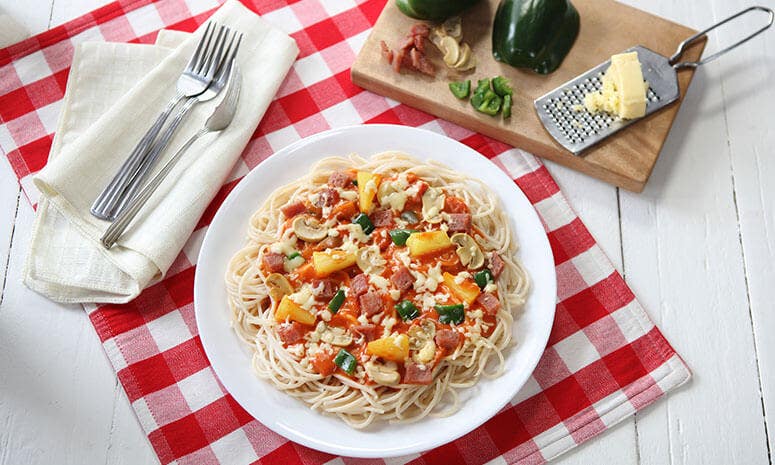 Hawaiian Spaghetti Recipe
Kids will love the flavors of this fun pasta dish!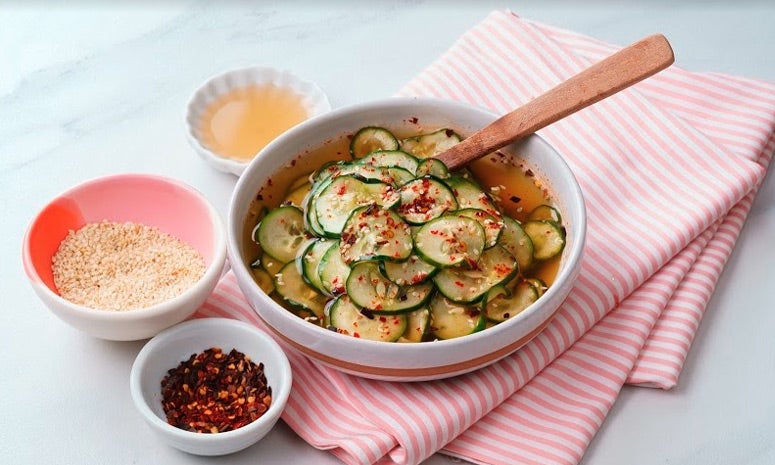 A sweet and tangy appetizer your family will surely love!