Cheesy Corned Beef Pasta Recipe
Whip up this dish with just pantry staples!
---
Categories
Pasta/Noodles, Beef, Del Monte Spaghetti Sauce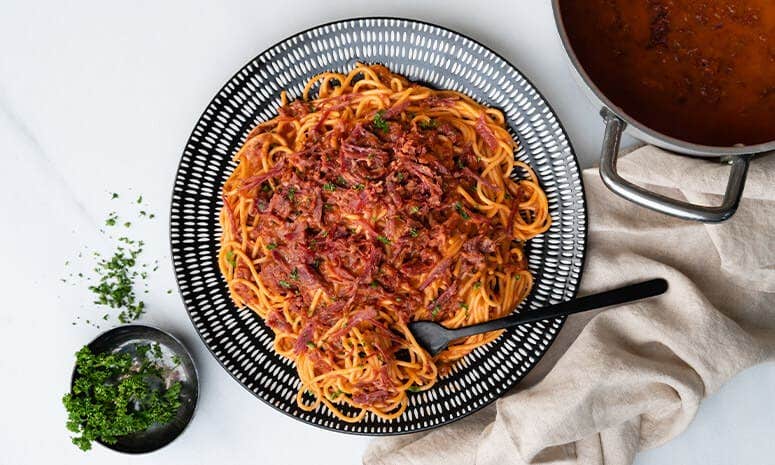 Ingredients
2 Tbsp oil
1 cup onion, red, chopped
2 Tbsp garlic, minced
2 can corned beef, purefoods (380g)
1 pouch DEL MONTE Creamy & Cheesy Spaghetti Sauce (900g)
1/2 cup water
1 pack DEL MONTE Spaghetti (900g), cooked
1 Tbsp parsley, chopped
Cooking Tools Needed
Can Opener
Chopping Board
Colander
Measuring Cups
Measuring Spoon
Pot
Rubber Spatula
Scissors
Procedure
1. In a pot, sauté onion in oil until translucent. Add garlic then sauté until aromatic.
2. Add corned beef then sauté for 3 minutes. Add DEL MONTE Creamy & Cheesy Spaghetti Sauce and water. Let it simmer for 3 minutes.
3. To serve, pour the sauce over cooked spaghetti then garnish with chopped parsley.
Featured Products
---
You also might be interested in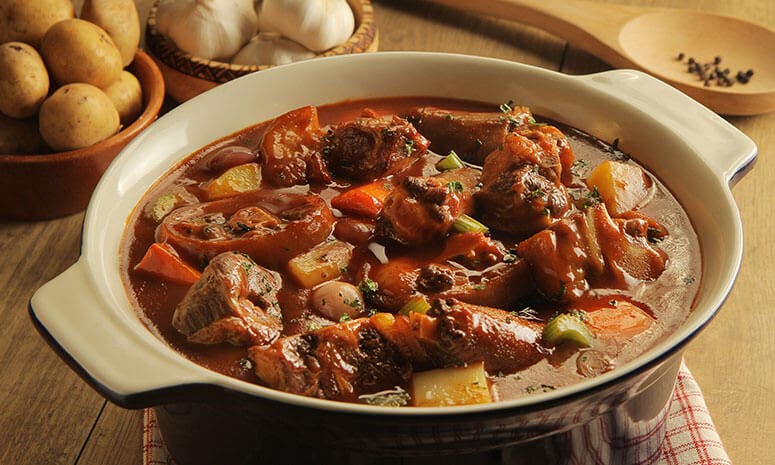 Try our easy, hearty version of a traditional stew.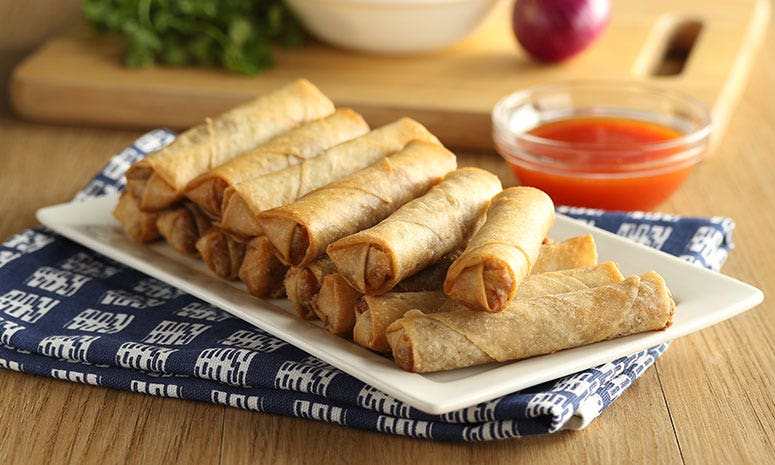 Enjoy a healthy, sauce-sarap take on a kiddie favorite!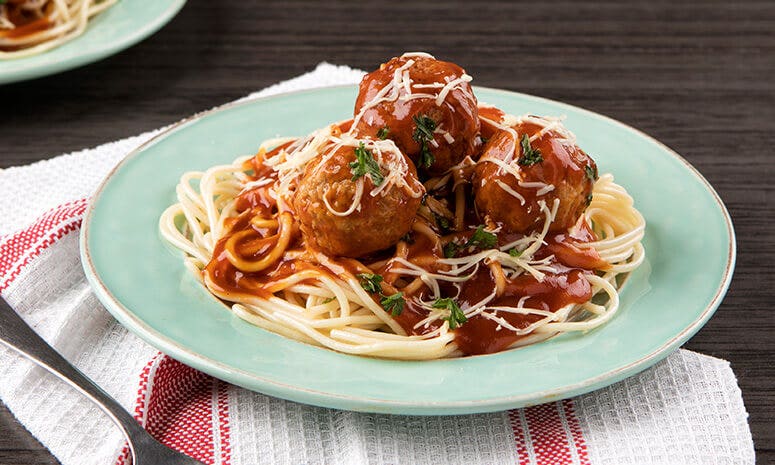 Classic Spaghetti with Meatballs Recipe
A classic favorite that all ages will enjoy!