Cheesy Chicken & Broccoli Pasta Recipe
A simple, healthy pasta for any meal time!
---
Categories
Pasta/Noodles, Chicken, Del Monte Spaghetti Sauce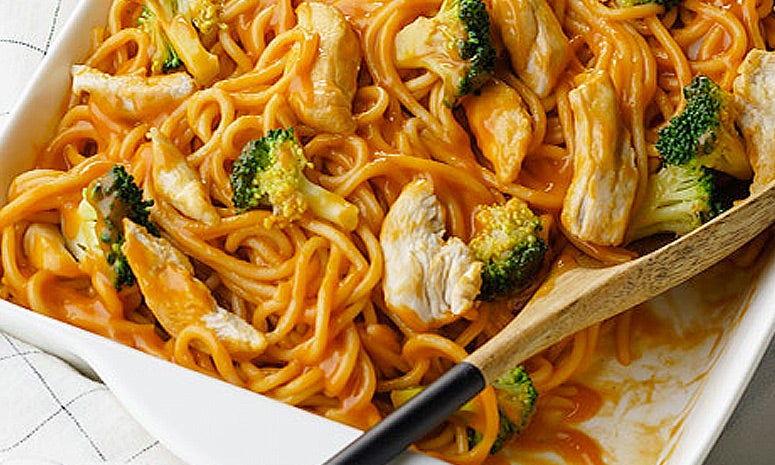 Ingredients
2 Tbsp oil
1/2 cup onion, red, chopped
1 tsp garlic, minced
300 g chicken, breast fillet, cut into strips
2 cups broccoli , trimmed, florets
1 pouch DEL MONTE Creamy & Cheesy Spaghetti Sauce (500g)
1/2 cup water
1/4 cup parmesan cheese, grated
1/2 tsp salt
1/2 tsp pepper, white, ground
1/2 tsp sugar, white
1 pack DEL MONTE Spaghetti (400g), cooked
Cooking Tools Needed
Chopping Board
Colander
Grater
Measuring Cups
Measuring Spoon
Mixing Bowl
Pot
Scissors
Spatula
Cooking Skills Needed
Mixing
Sautéing
Simmering
Slicing
Procedure
1. In a pot, sauté onion and garlic until translucent.
2. Add the chicken breast fillet then cook until browned.
3. Add the broccoli, DEL MONTE Creamy & Cheesy Spaghetti Sauce, water, and parmesan cheese. Stir constantly.
4. Season with salt, pepper, and sugar.
5. To assemble, pour the sauce over cooked spaghetti.
Featured Products
---
You also might be interested in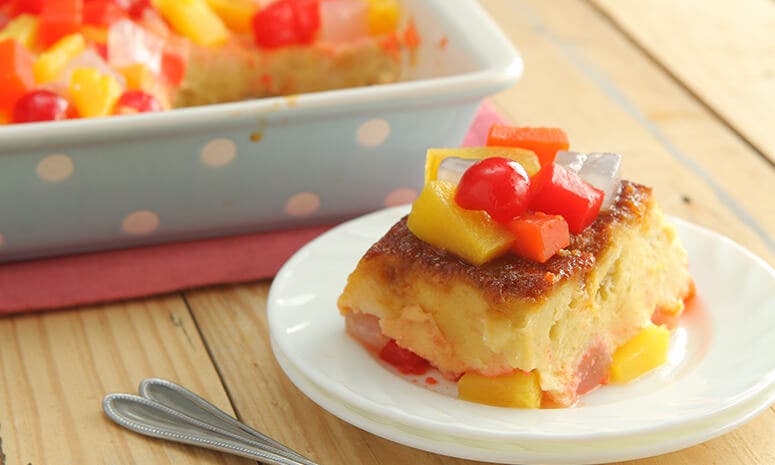 Steamed Caramel Bread Pudding Recipe
You only need a steamer to create this delicious treat!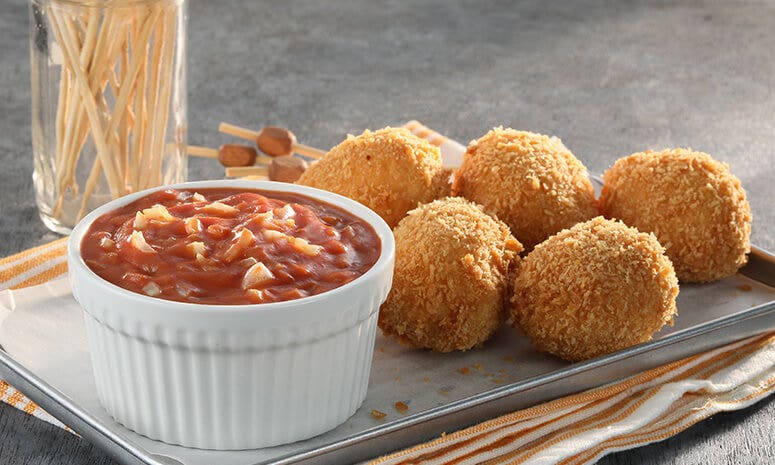 Tomato and Onion Dip Recipe
Here's a delicious dip that goes well with fried seafood.