Bicol Express Special Recipe
A regional classic with a flavorful twist!
---
Categories
Category/kitchenomics/Recipes,Category/kitchenomics/Recipes/Main Dish,Category/kitchenomics/Recipes/Pork
Cooking Time
1 hr. and 7 mins.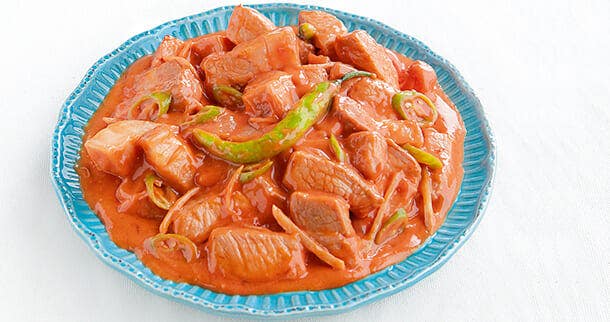 Ingredients
250 g pork, pigue, whole
3 cup water
1 pouch DEL MONTE Original Style Tomato Sauce (115g)
2 pack DEL MONTE Quick 'n Easy Gata Mix (40g), dissolved in 2 cups water
3 Tbsp garlic, crushed
1/4 cup onion, red, sliced
2 Tbsp ginger, cut into strips
1 cup bagoong alamang, washed and drained
1 1/2 cup siling haba, sliced diagonally or crosswise (rings)
1 can DEL MONTE Pineapple Tidbits (227g), drained, reserve syrup
Procedure
Boil pork pigue in water then turn down to simmer, cook until tender. Drain then cut into cubes. Set aside.
Combine together DEL MONTE Original Style Tomato Sauce, DEL MONTE Quick n Easy Gata Mixture, garlic, onion, and ginger in a pan. Bring to a boil, then turn down to simmer.
Add bagoong alamang, pineapple syrup, and sili. Cover and simmer for 15 minutes. Stir once in a while.
Add DEL MONTE Pineapple Tidbits. Cook for another 5 minutes.
Lusog Notes
This local Bicol Express Special dish is high in calcium that is not only good for bone health but also helps in blood clotting. It is also a source of iron needed for making red blood cells that carry oxygen around the body.
Chef's Tip
Spiciness level will depend on the number and variety of sili used, thus start with less to control the spiciness level, then add more until preferred heat level is reached.
Featured Products
---
You also might be interested in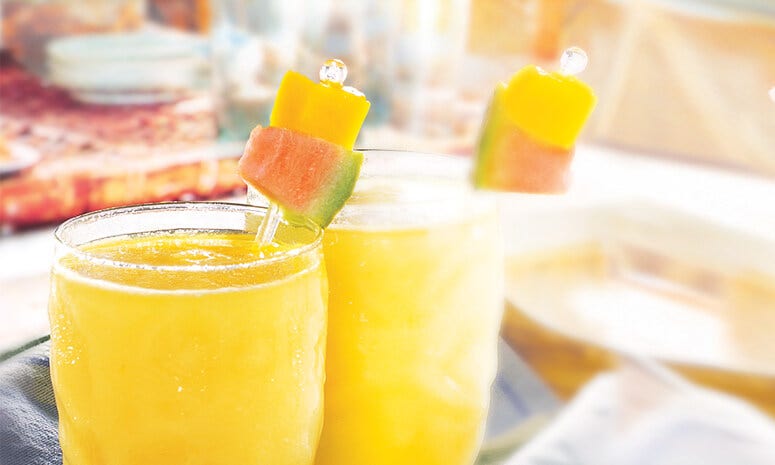 Beat the heat with this refreshing fruit tandem!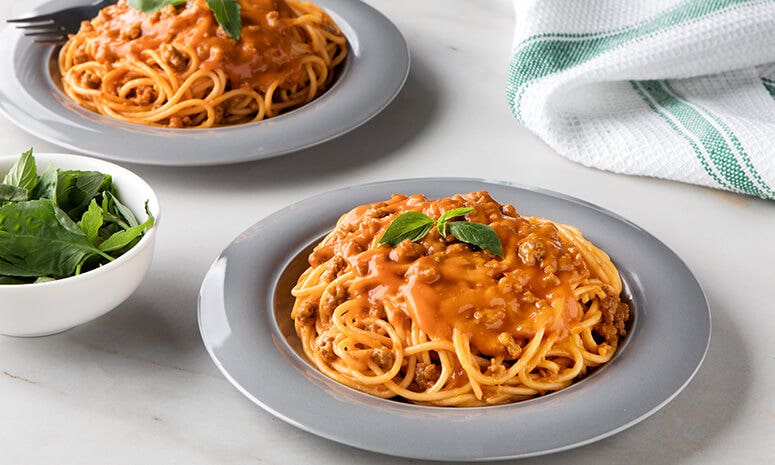 Cook this kiddie favorite with just a few ingredients!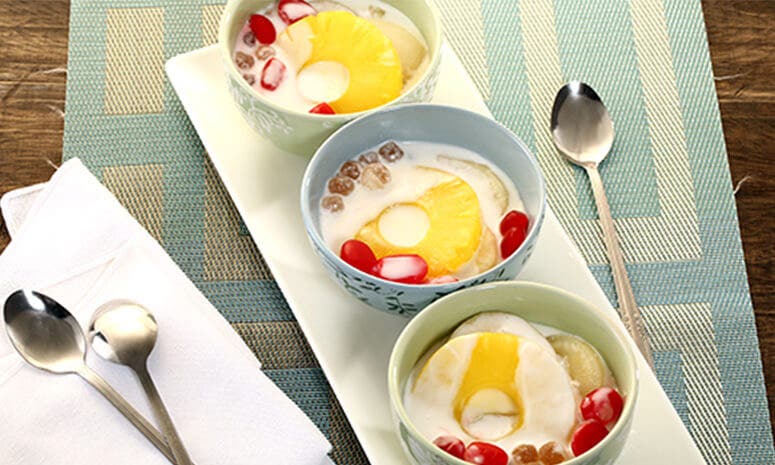 Pina Cassava in Cream Recipe
This comforting dish can be both a snack or dessert!