Beans Guisado Recipe
Level up the flavor and color of this classic dish
---
Categories
Main Dish, Vegetable & Del Monte Tomato Sauce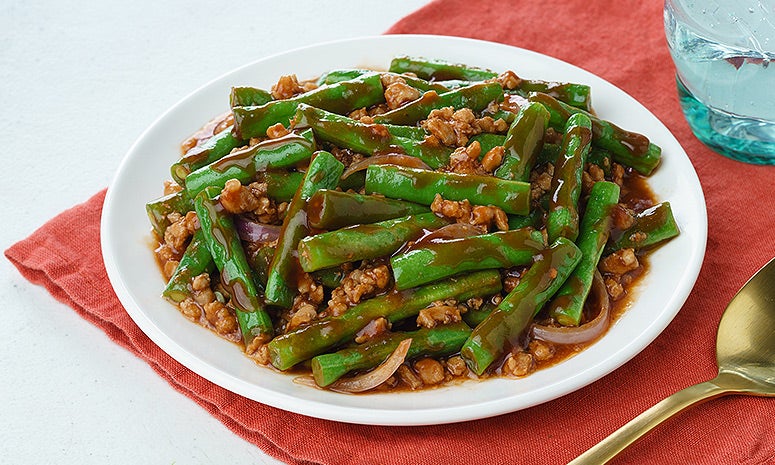 Ingredients
2 Tbsp oil
1/3 cup onion, red, sliced
2 tsp garlic, crushed
100 g chicken, ground
2 Tbsp DEL MONTE Tomato Paste (70g)
2 Tbsp soy sauce
3/4 cup water
3 cup green beans/Baguio beans, cut into 2-inch lengths
2 tsp sugar, white
1/4 tsp salt
1/4 tsp pepper, black
Cooking Tools Needed
Chopping Board
Measuring Spoon
Measuring Cups
Rubber Spatula
Cooking Skills Needed
Sautéing
Simmering
Slicing
Procedure
1. In a pan, heat oil and sauté onion and garlic until aromatic.
2. Add ground chicken and sauté until lightly brown.
3. Add DEL MONTE Tomato Paste and toast lightly.
4. Add soy sauce and water.
5. Add Baguio beans, sugar, salt, and pepper. Bring to a boil then simmer until cooked.
Featured Products
---
You also might be interested in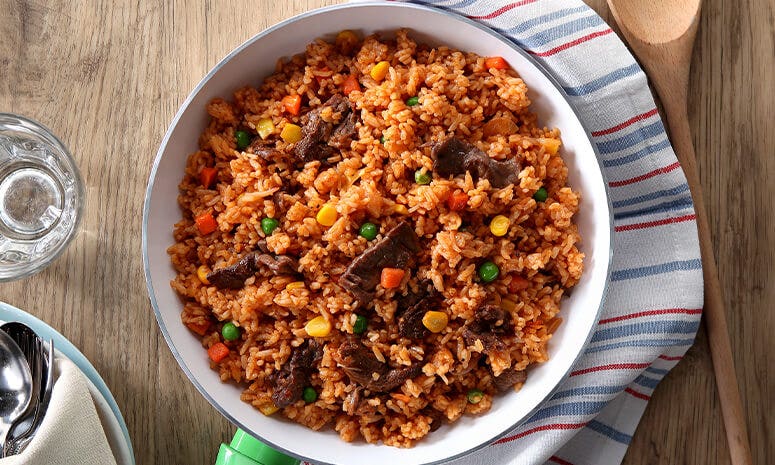 This flavorful fried rice is too good to resist!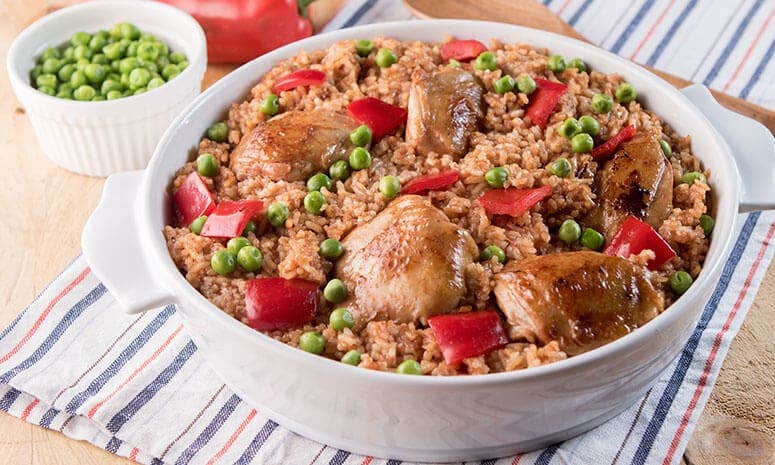 Caldereta Arroz Valenciana Recipe
Make meals extra special with this one-pot dish!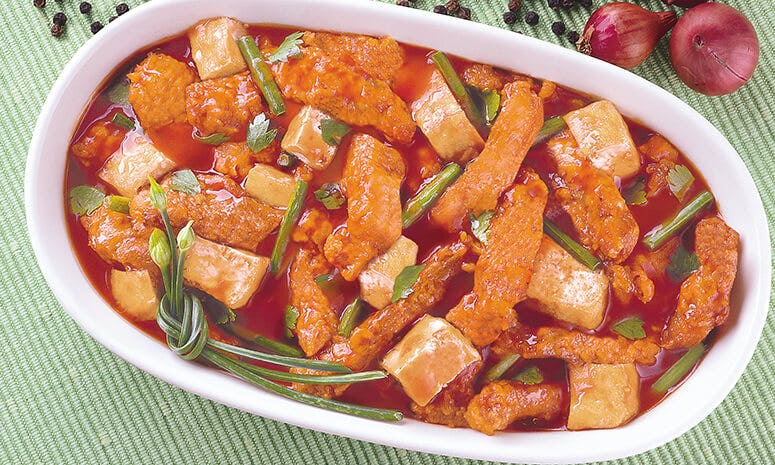 Chinese Style Tokwa't Baboy Recipe
Try tokwa't baboy with a saucy, Asian flair.