Barbecue Pork Burger Recipe
A flavorful way to enjoy everyone's favorite burger.
---
Categories
Main Dish, Pork, Del Monte Tomato Sauce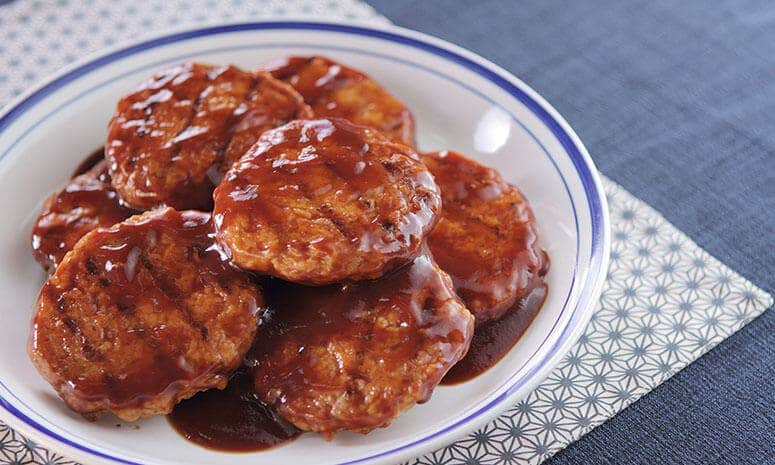 Ingredients
1 pouch DEL MONTE Original Style Tomato Sauce (115g)
1 1/2 Tbsp garlic, minced
1/8 tsp peppercorn, crushed
3/4 Tbsp soy sauce
1 1/2 tsp DEL MONTE Red Cane Vinegar
1 tsp sugar, brown
350 g pork, ground
1/4 cup onion, red
1 1/2 Tbsp all-purpose flour
1/4 tsp salt
1/8 tsp pepper, black
3 Tbsp oil
Cooking Tools Needed
Measuring Spoon
Chopping Board
Spatula
Procedure
1. Combine ingredients for sauce. Mix well. Set aside.
2. Combine ingredients for burger and mix well. Divide into 5 then shape into patties.
3. Brush the pan with oil. Pan-grill or charcoal-grill the patties until cooked through. Baste with sauce at the last 2 minutes of cooking.
Lusog Notes
This recipe is a source of protein that is needed for growth, development and repair of body tissues. It is also source of vitamin B1 that aids in good brain function.
Chef's Tip
The sauce has brown sugar which may burn as the burgers are grilling. Be sure to baste with the sauce only on the last 2 minutes of cooking.
Featured Products
---
You also might be interested in
Shanghai Kitchenomica Recipe
Try this tasty take on the popular lumpiang shanghai.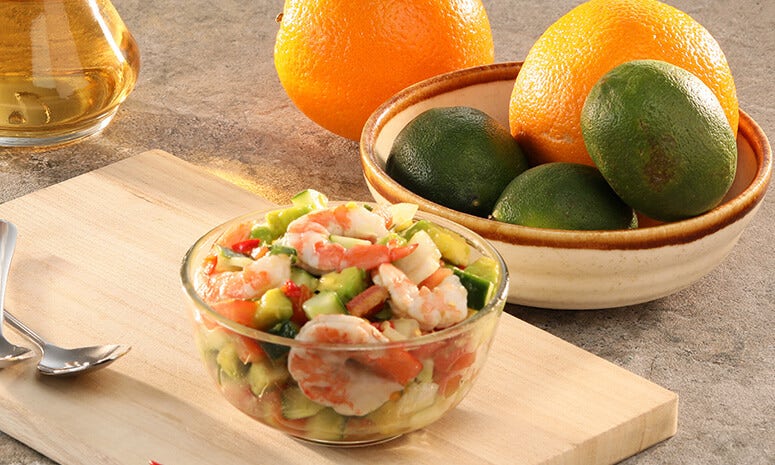 Try this recipe for a fresh appetizer or side dish.