Baked Spaghetti Recipe
Classic cheesy baked goodness for the family to enjoy.
---
Categories
Pasta/Noodles, Chicken, Del Monte Spaghetti Sauce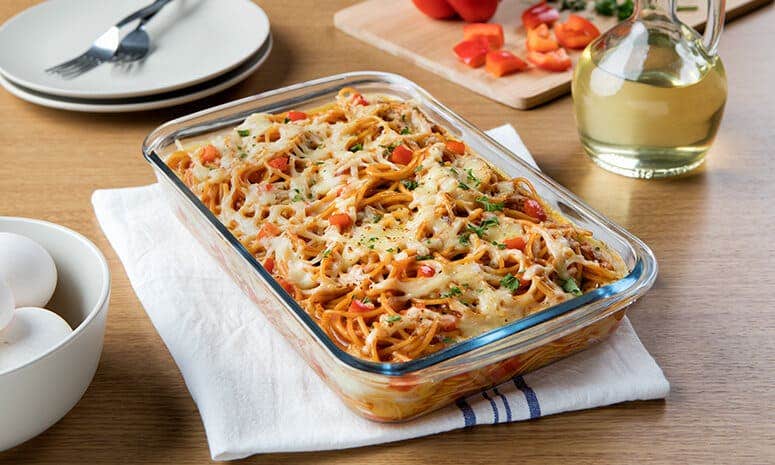 Ingredients
1/3 cup margarine
2 Tbsp garlic, crushed
1/4 cup onion, red, chopped
2 pcs chicken bouillon cube
1 pouch DEL MONTE Filipino Style Spaghetti Sauce (500g)
1/2 cup bell pepper, red, diced
3/4 tsp salt
1 pack DEL MONTE Spaghetti (400g), cooked
2 cups cheese, processed, coarsely grated
4 pcs egg, beaten
Cooking Tools Needed
Chopping Board
Measuring Cups
Pot
Grater
Measuring Spoon
Spatula
Procedure
1. Sauté garlic, onion, and bouillon cubes in margarine until bouillon is crumbled. Add DEL MONTE Filipino Style Spaghetti Sauce, bell pepper, and salt. Simmer for 5 minutes. Mix with cooked DEL MONTE Spaghetti and half of cheese.
2. Arrange in rectangular (13 x 9-inch) baking pan. Pour eggs on top. Sprinkle with remaining cheese. Bake in a preheated oven at 350°F for 25 minutes. Let stand at room temperature for 5 minutes.
Lusog Notes
This pasta dish is high in calcium which helps maintain healthy bones and teeth, and in vitamin B1 that helps convert food into energy.
Chef's Tip
The beaten eggs will form a crust as it bakes, keeping the pasta moist, while giving the dish a nice color.
Featured Products
---
You also might be interested in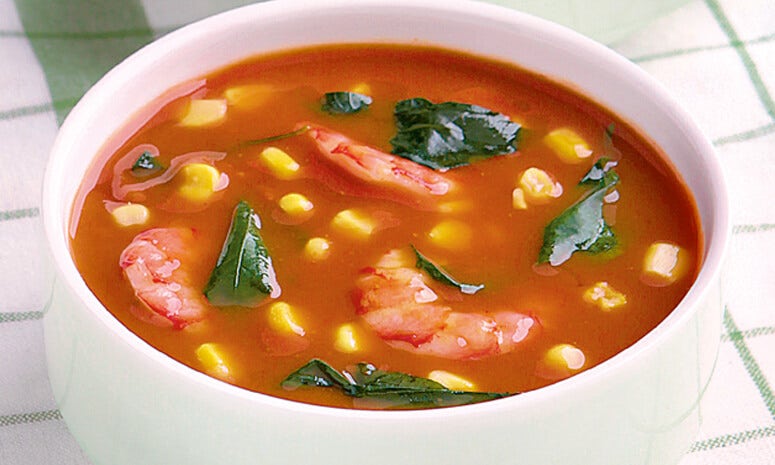 This hearty soup packs a flavor kick, thanks to Quick 'n Easy Curry Mix.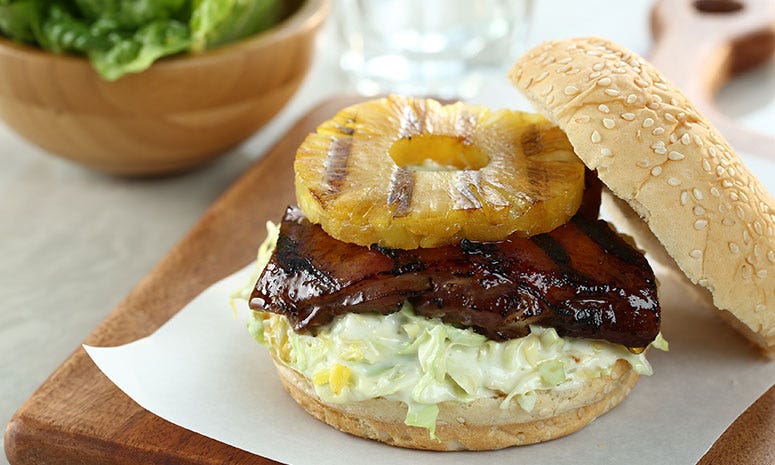 Pineapple BBQ Chicken Sandwich Recipe
Savory BBQ chicken sandwich with a zing of pineapple.