Authentic Pinoy Chicken Curry Recipe
Make delicious chicken curry in a flash!
---
Categories
Main Dish, Chicken & Del Monte Quick 'n Easy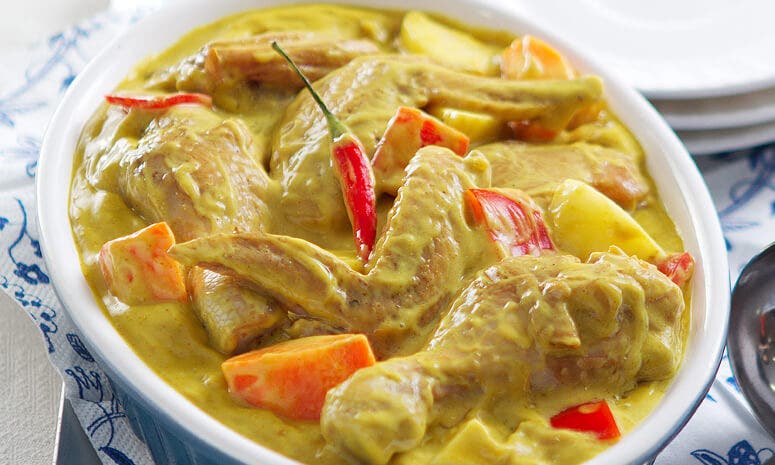 Ingredients
1 kg chicken, parts, cut up
1 1/2 cups water
1/4 cup onion, red, sliced
1 Tbsp garlic, crushed
1/4 tsp salt
1/8 tsp pepper, black
2 1/4 cups potato, cut into cubes
1 cup carrot, cut into cubes
1/3 cup bell pepper, red, cut into cubes
1/3 cup milk, evaporated (370ml)
Cooking Tools Needed
Measuring Cups
Spatula
Chopping Board
Measuring Spoon
Pot
Procedure
1. Cook chicken in water together with onion, garlic, salt, and pepper for 20 minutes.
2. Add potatoes, carrots, and bell peppers then simmer until cooked.
3. Add DEL MONTE Quick 'n Easy Curry Mix dissolved in milk and simmer for 5 minutes.
Lusog Notes
This easy-to-make dish is rich in Vitamin A, which boosts immunity while keeping skin healthy. It also has calcium which helps in bone growth and development.
Chef's Tip
It is best to slowly cook over low to medium heat, so that the milk will not curdle.
Featured Products
---
You also might be interested in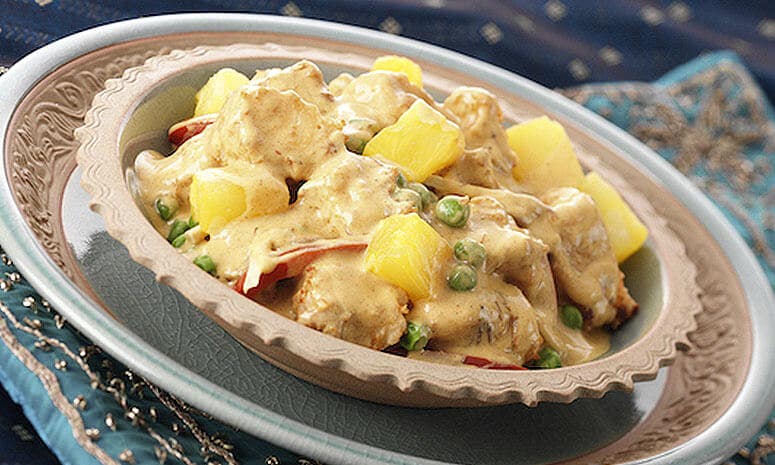 Fish Pineapple Curry Recipe
Take this curry dish to another level with the interesting flavor notes of pineapple!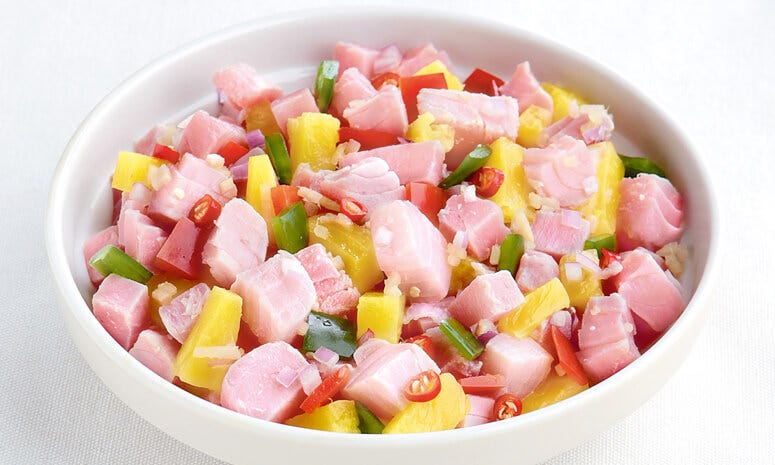 Pinya-asim Tamis na Tuna Kinilaw Recipe
Savor the refreshing flavors of this seafood dish.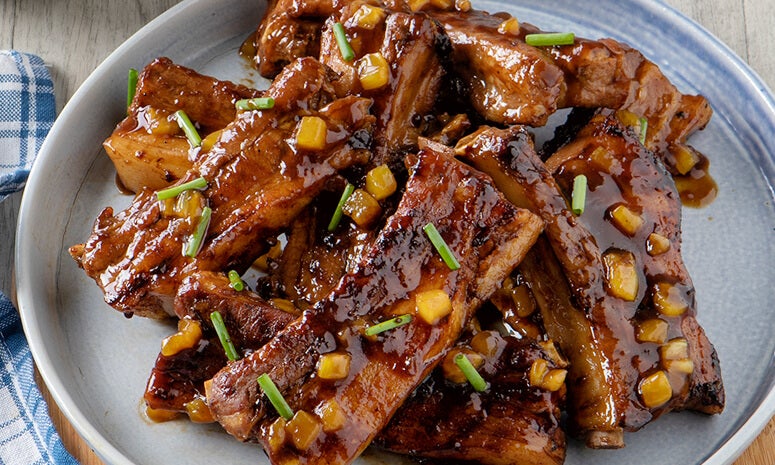 Korean BBQ Pork Ribs Recipe
Enjoy the sweet, savory taste of Korean barbecue in 3 easy steps.