Vegetable Atchara Recipe
Learn how to make this popular Filipino side-dish with this recipe.
---
Categories
Appetizer, Vegetable, Del Monte Pineapple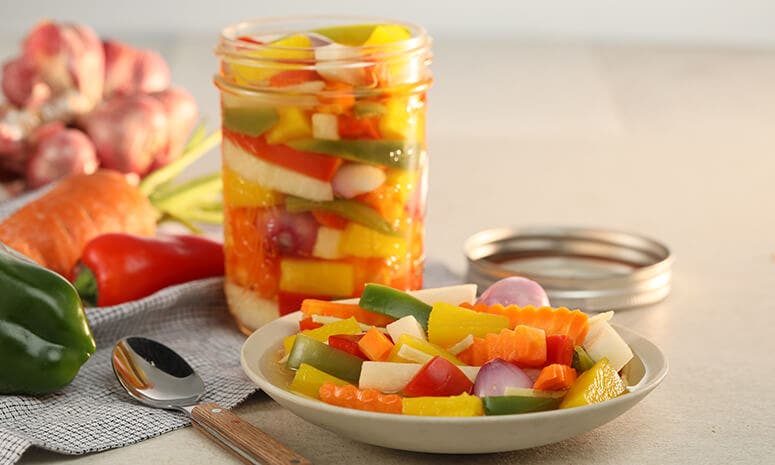 Ingredients
2/3 cup carrot, peeled and cut into strips
2/3 cup singkamas, peeled and cut into strips
1/4 cup bell pepper, green, cut into strips
1/4 cup bell pepper, red, cut into strips
7 pc sibuyas Tagalog/shallots, peeled, whole
1 Tbsp ginger, cut into strips
1 pouch DEL MONTE Pineapple Tidbits (115g), drained
1/2 cup DEL MONTE Red Cane Vinegar
1/2 cup sugar, white
1/2 tsp salt
Cooking Tools Needed
Measuring Cups
Chopping Board
Pot
Spatula
Procedure
1. Arrange vegetables and DEL MONTE Pineapple Tidbits in a sterilized jar.
2. Combine syrup ingredients and simmer uncovered over low heat (without stirring) for 5 minutes.
3. Pour over vegetables mixture while still hot then cover.
Lusog Notes
This vegetable dish is a good source of vitamin A that helps keep the immune system healthy, and of vitamin C that helps enhance the absorption of iron in the body.
Chef's Tip
Sealing the jars of preserved fruits or vegetables while hot prevents bacteria from entering. Atchara is best served after 2 days so the flavors are better infused.
Featured Products
---
You also might be interested in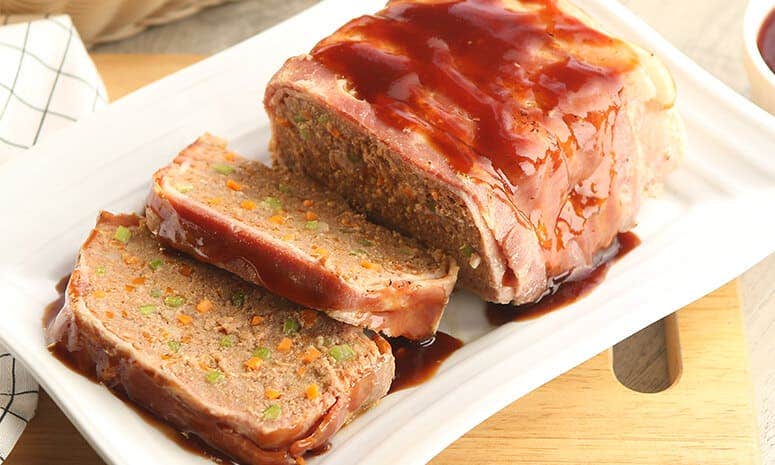 Bacon Wrapped Meatloaf Recipe
An easy, meaty recipe you can prepare for lunch or dinner!