Tuyo A La Puttanesca Recipe
Anchovies can be expensive and hard to find. Try this Pinoy twist to an Italian classic.
---
Categories
Pasta/Noodles, Pasta, Del Monte Spaghetti Sauce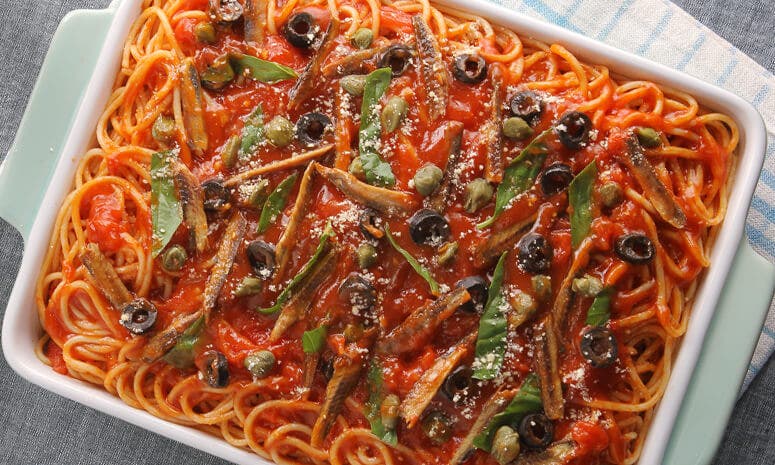 Ingredients
2 Tbsp oil
1/2 cup onion, sliced thinly
1/2 cup celery, cubed
1/2 cup carrot, cubed
1 pouch DEL MONTE Italian Style Spaghetti Sauce (250g)
1/4 tsp salt
1/8 tsp sugar, white
2 Tbsp oil
1/2 cup tuyo, filleted
2 Tbsp garlic, minced
1/4 cup capers
1/4 cup black olives, pitted, chopped
2 Tbsp patis
1 pack DEL MONTE Spaghetti (400g), cooked
1 cup basil, fresh
1 cup cheese, grated
Procedure
1. For the marinara sauce: In a pan, sauté onion until translucent. Add celery and carrots then sauté until softened. Add DEL MONTE Italian Style Spaghetti Sauce and allow to boil then simmer for 5 minutes. Season with salt and sugar.
2. In a separate pan, sauté tuyo in oil for 3 minutes. Add garlic and sauté for another 2 minutes.
3. Add marinara sauce, capers, olives and patis. Cook for 3 minutes.
4. Toss pasta with sauce and basil. Serve with cheese on top.
Lusog Notes
This Tuyo A La Puttanesca pasta is high in Vitamin A that helps boost the family's immunity and eyesight. It also has calcium which helps in bone growth and development.
Chef's Tip
Be sure to properly brown the tuyo and garlic until golden in color. This adds to the richer flavor of the sauce.
Featured Products
---
You also might be interested in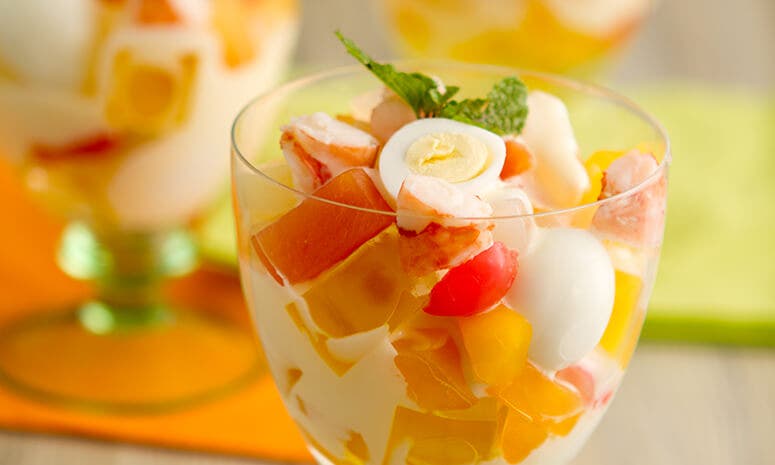 Savory Fruit Jelly Salad Recipe
Leave some space for this delectable and fruity dessert you can make easily.