Turon Espesyal Recipe
Trust us, guests won't be able to stop snacking on this decadent Pinoy treat!
---
Categories
Dessert, Fruit, Del Monte Pineapple, Pinoy Dishes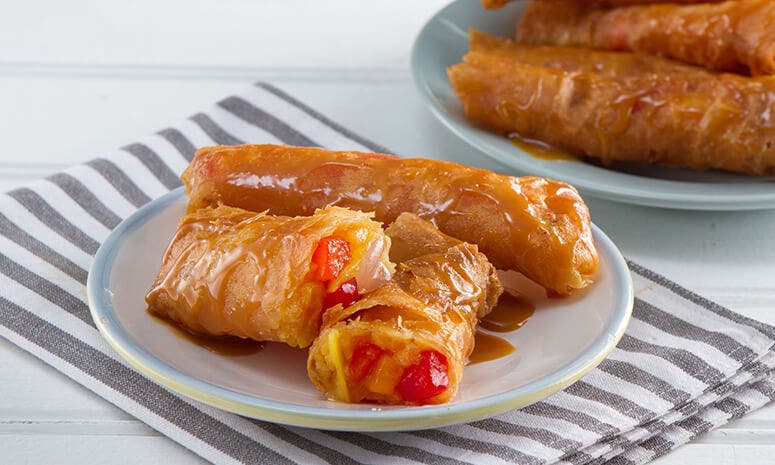 Ingredients
1 can DEL MONTE Fiesta Fruit Cocktail (836g), drained, reserve 3 Tbsp syrup
1 Tbsp cornstarch
150 g langka, ripe, cut into strips
1/2 tsp cinnamon (optional)
24 pc lumpia wrapper
2 cup oil, for deep-frying
1 cup all-purpose cream
2 Tbsp sugar, brown
Procedure
1. Combine DEL MONTE Fiesta Fruit Cocktail, cornstarch, ripe langka, cinnamon, and reserved fruit cocktail syrup in a pot. Turn on the heat and cook until thick. Cool.
2. Separate wrappers by 2 pieces. Wrap every 2 tablespoons of fruit mixture by folding the sides of the wrapper sheet over the fruit filling then rolling until the end of the wrapper then seal edges. Deep-fry until golden brown. Drain on paper towels.
3. To make the sauce, heat all-purpose cream and brown sugar over low heat, stirring continuously, then pour over turon.
Lusog Notes
This tasty snack is high in vitamin C that helps fight common illnesses and keeps gums healthy. Vitamin C also helps heal wounds faster.
Chef's Tip
It is recommended to use two pieces of lumpia wrapper because the filling is saucy. Using one lumpia wrapper is not thick enough to keep the sauce inside while keeping the wrapper crispy after frying.
Featured Products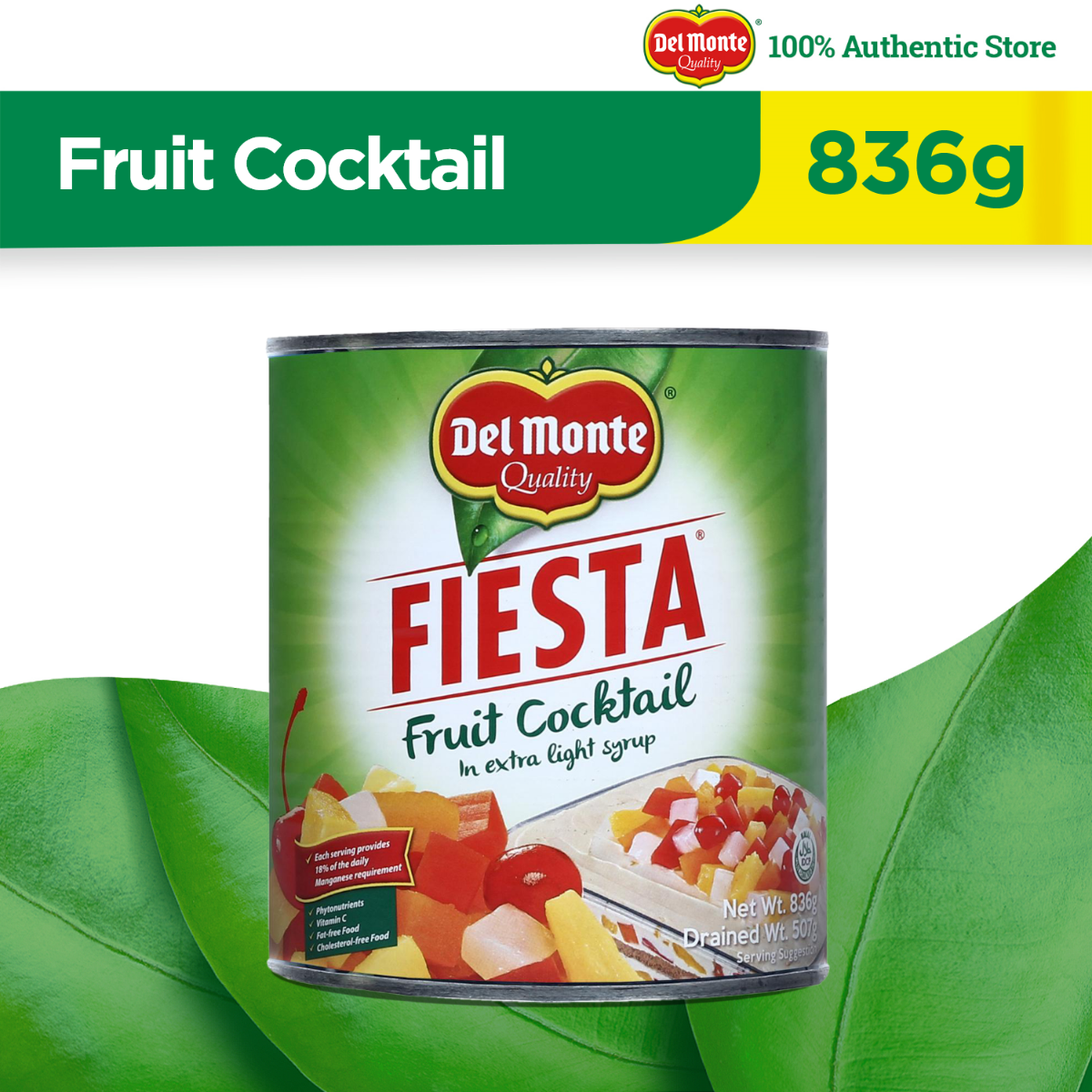 Del Monte Fiesta Fruit Cocktail 836g
---
You also might be interested in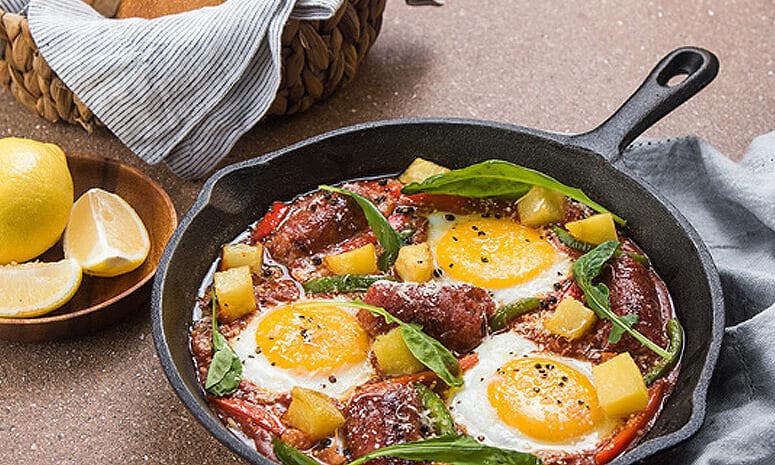 Baked Longganisa Casserole Recipe
Try this easy Pinoy potluck recipe from Chef JP Anglo.