Spicy Honey Garlic Wings Recipe
Enjoy the sweet, spicy flavors of these chicken wings.
---
Categories
Category/kitchenomics/Recipes,Category/kitchenomics/Recipes/Main Dish,Category/kitchenomics/Recipes/Chicken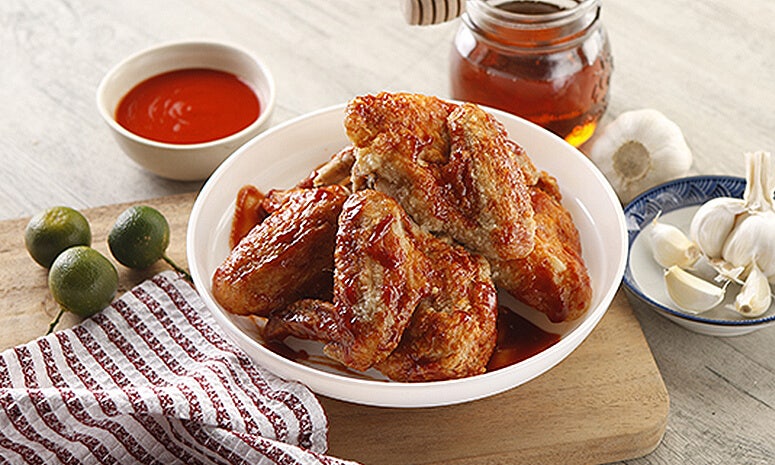 Ingredients
1 pouch DEL MONTE Tomato Paste (70g)
2 Tbsp garlic
2 Tbsp calamansi juice
1/2 cup honey
2 Tbsp soy sauce
1/4 cup sriracha
500 g chicken, wings
1/2 cup cornstarch
2 cup oil, for deep-frying
Procedure
1. Mix all ingredients for the sauce. Simmer for 5 minutes.
2. Coat the chicken wings in cornstarch, deep-fry until golden brown then drain excess oil.
3. Toss the chicken in the sauce.
Lusog Notes
This recipe provides you a source of iron and niacin. Iron is needed for normal metabolism while niacin helps in breaking down carbohydrates, protein and fats.
Chef's Tip
To toss the wings and get an even coating of sauce, place the wings in a bowl. Pour enough sauce to coat and toss using the bowl.
Featured Products
---
You also might be interested in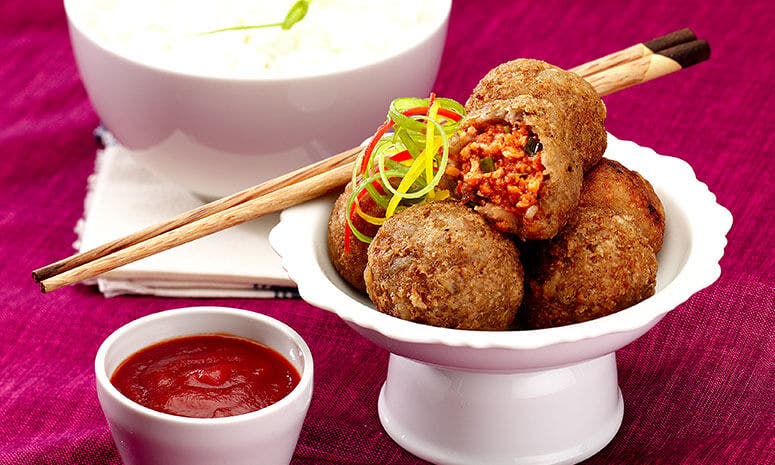 A healthy alternative to meatballs that kids can enjoy.