Spaghetti A La Paella Recipe
The ultimate Spanish dish gets an Italian twist. This recipe should be on your must-try list.
---
Categories
Pasta/Noodles, Pasta, Del Monte Spaghetti Sauce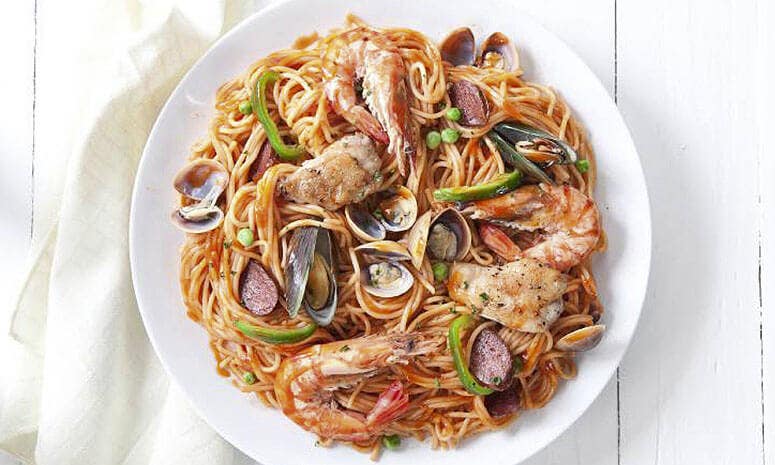 Ingredients
750 g tahong
750 g clams (halaan)
1 1/2 cups water
300 g chicken, thigh, cut up
1/3 cup chorizo de bilbao, sliced
1/4 cup olive oil
1 pouch DEL MONTE Italian Style Spaghetti Sauce (900g)
250 g prawns
1/4 tsp salt
1/8 tsp pepper
2/3 cup green peas, cooked/frozen
1/2 cup bell pepper, red, cut into strips
1 pack DEL MONTE Spaghetti (400g), cooked
1/4 cup cheese (optional), grated
Cooking Tools Needed
Chopping Board
Measuring Spoon
Measuring Cups
Spatula
Procedure
1. Boil tahong and halaan in water until shells open. Drain and reserve 3/4 cup broth. Discard half shells. Set aside.
2. Sauté chicken and chorizo in olive oil. Cover and cook over low heat for 10 minutes. Add broth, DEL MONTE Italian Style Spaghetti Sauce, prawns, salt and pepper to taste. Simmer for 8 minutes. Add green peas, tahong, halaan and bell pepper. Allow to simmer. Pour over and mix with cooked DEL MONTE Spaghetti. Sprinkle with cheese, if desired.
Lusog Notes
This dish is high in iron that is needed for normal metabolism and vitamin A that helps protect one from infections by keeping body parts healthy.
Chef's Tip
Cook the tahong and halaan only until all shells open. Cooking beyond this time will make them shrink so much, they turn chewy.
Featured Products
---
You also might be interested in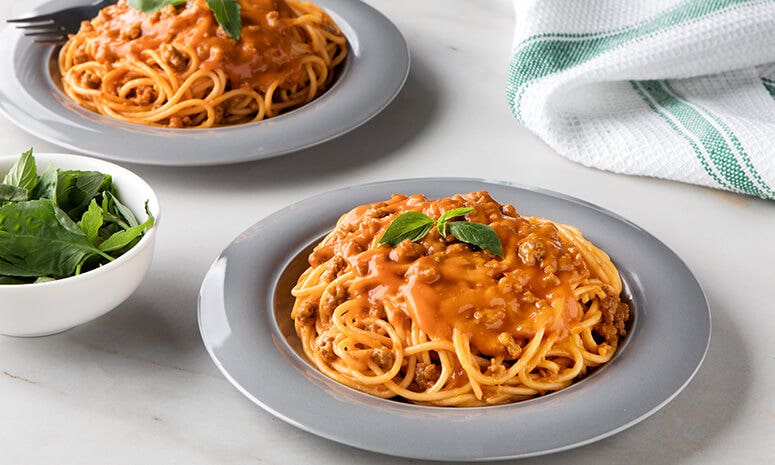 Cook this kiddie favorite with just a few ingredients!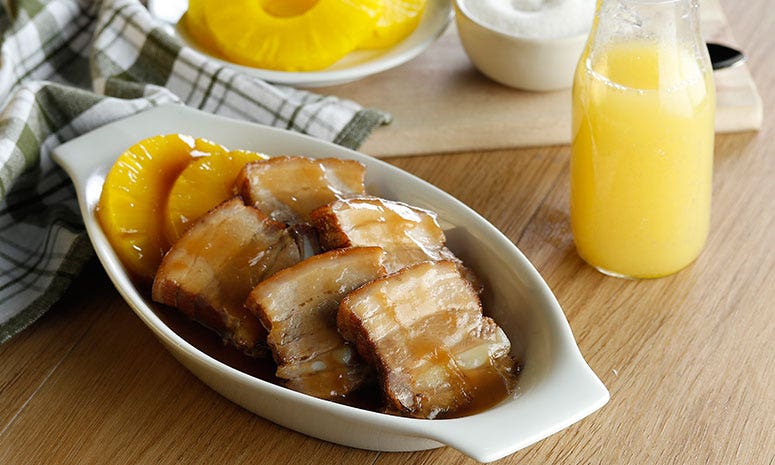 This holiday favorite is now hassle-free to prepare!