Seafood Kare-Kare Recipe
Expand your kare-kare skills with this healthier seafood version.
---
Categories
Main Dish, Seafood, Del Monte Quick 'n Easy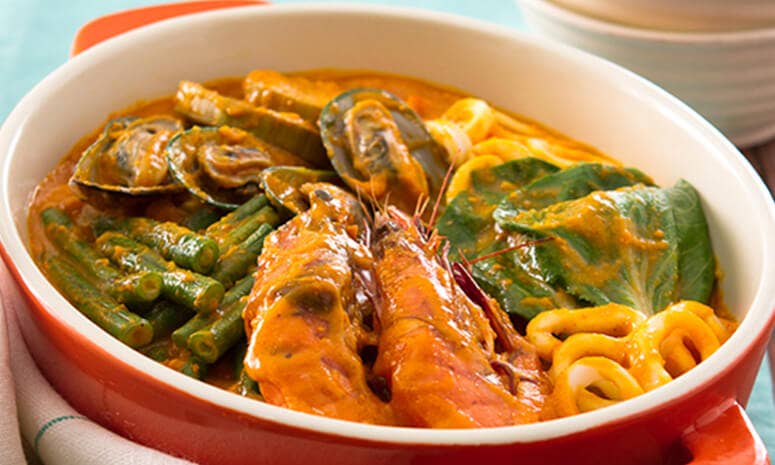 Ingredients
500 g squid, ink sac, backbone and eyes removed, sliced
1 tsp calamansi juice
1/4 tsp salt
2 Tbsp oil, for frying
2 cups water
300 g tahong
1 pack DEL MONTE Quick 'n Easy Kare-Kare Mix (50g), dissolved in 3/4 cup tahong broth
100 g sitaw, sliced into 3-inch length
1 1/2 Tbsp ginger, cut into strips
100 g puso ng saging/banana heart, trimmed, sliced, soaked in water
250 g shrimp, trimmed
2 Tbsp taba ng talangka
100 g pechay Tagalog
Cooking Tools Needed
Measuring Cups
Spatula
Chopping Board
Measuring Spoon
Strainer
Pot
Procedure
1. Season squid with calamansi juice and salt. Fry for 3 minutes. Set aside.
2. Boil tahong in water until shells are just opened, discard half shell and reserve stock.
3. Combine DEL MONTE Quick n Easy Kare-Kare Mix mixture with sitaw, ginger, and drained banana heart in pan. Cover and simmer for 5 minutes, stirring occasionally.
4. Add shrimps, taba ng talangka, and tahong. Stir. Simmer for 5 minutes.
5. Add pechay and squid. Simmer for 3 minutes or until cooked.
Lusog Notes
This local dish is rich in iron that is needed for normal metabolism and calcium that helps make bones and teeth strong.
Chef's Tip
Squid becomes rubbery when overcooked. Fry the squid just until it changes color to prevent it from becoming tough and unpleasant to eat.
Featured Products
---
You also might be interested in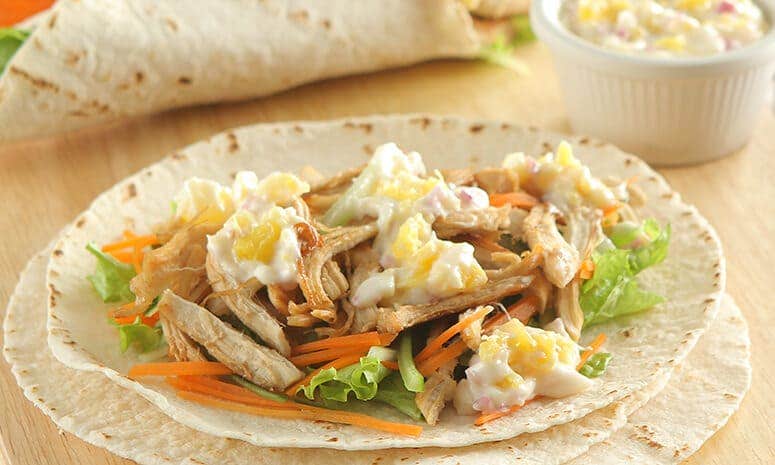 Snack time gets healthier with these chicken tortilla treats.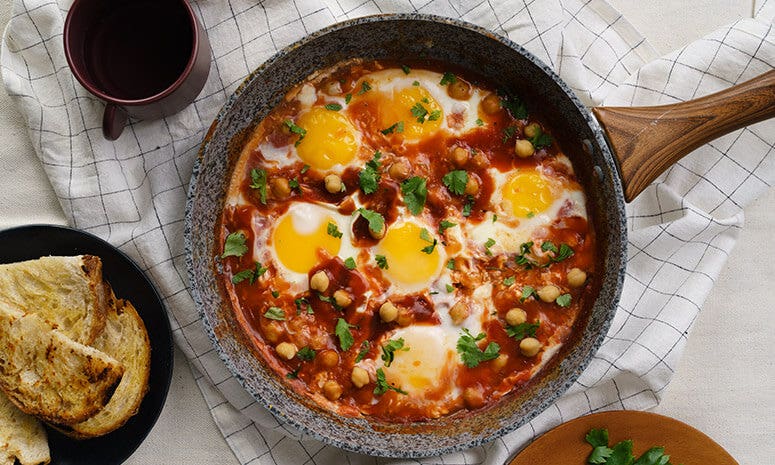 An egg-citing recipe that's great for any time of the day!