Saucy Chicken Patties Recipe
Try this healthy, saucy version of burger steak!
---
Categories
Main Dish, Chicken, Del Monte Tomato Sauce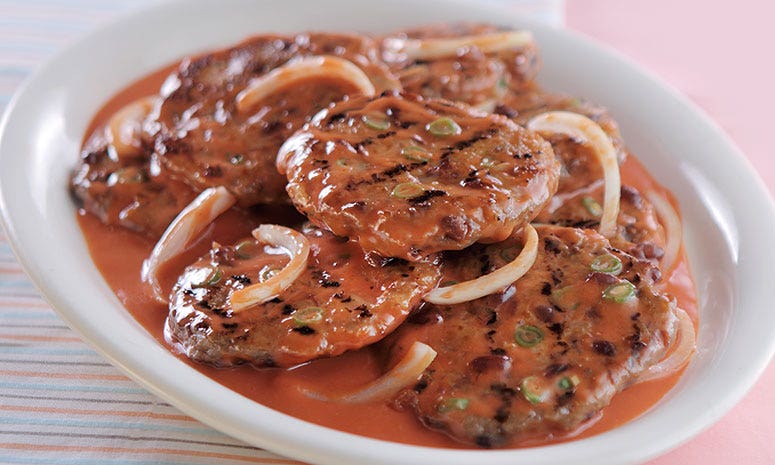 Ingredients
200 g chicken, thigh fillet, chopped
1/2 cup monggo, red, cooked, mashed
2 Tbsp onion, chopped
1 pc egg
2 Tbsp all-purpose flour
3/4 tsp salt
1/4 tsp pepper, black
2 Tbsp oil
2 Tbsp onion, sliced
1/2 pc chicken bouillon cube
1 tsp patis
1 pouch DEL MONTE Original Style Tomato Sauce (115g)
2 Tbsp all-purpose flour
1 1/4 cup water
100 g Baguio beans, sliced into rings
Cooking Tools Needed
Measuring Cups
Spatula
Chopping Board
Measuring Spoon
Procedure
1. Combine ingredients for patties. Season with salt and pepper. Form into 1 1/2 tablespoons of patties. Pan grill until just done. Set aside.
2. Sauté onion, bouillon cube, patis, DEL MONTE Original Style Tomato Sauce, and flour. Add water. Simmer for 10 minutes. Add beans. Simmer for 2 minutes. Pour over fried patties.
Lusog Notes
This dish is rich in iron that helps hemoglobin which transports and holds oxygen in the body. It is also a source of protein that is important for growth and development.
Chef's Tip
Let the patties sit for a few minutes after cooking to allow the juices to redistribute in the patties. This will result in a juicier burger.
Featured Products
---
You also might be interested in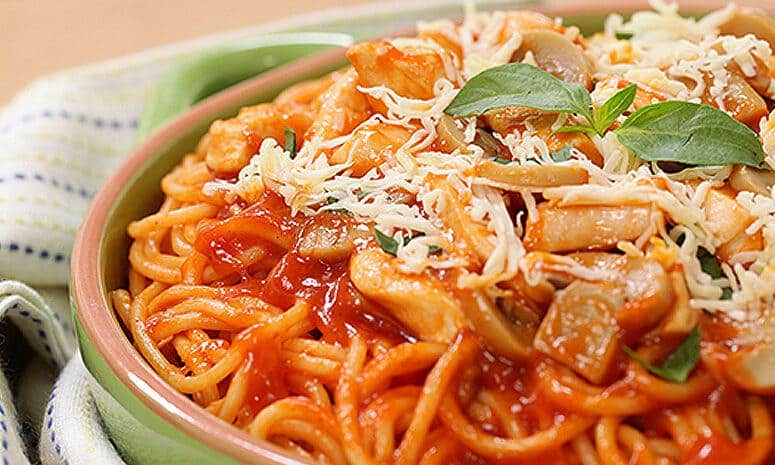 Chicken and Mushroom Pasta Recipe
All you need is a few ingredients and 15 minutes!