Salted Egg Carbonara Recipe
Try our take on a Pinoy carbonara!
---
Categories
Pasta/Noodles, Pasta, Del Monte Spaghetti Sauce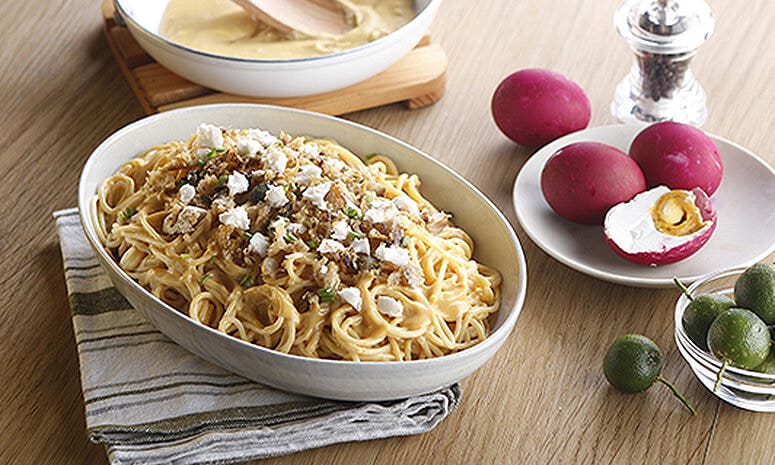 Ingredients
2 Tbsp butter
6 pc salted egg, separate yolk from white, reserve white for topping
2 pouch DEL MONTE Carbonara Sauce (200g)
1 pack DEL MONTE Spaghetti (400g), cooked
1 pc lime, cut into wedges
1 cup tinapang bangus, flakes, cooked and flaked
1/4 cup green onions, chopped
Procedure
1. Heat butter then add the salted egg yolks. Mash the yolks well.
2. Add the DEL MONTE Carbonara Sauce.
3. Toss in cooked DEL MONTE Spaghetti, cooked tinapa flakes. Add lime juice. Sprinkle green onions on top.
Lusog Notes
This pasta dish is a source of protein that is important for growth and development and in the regulation of enzymes and hormones. Protein also helps build and repair body tissues.
Chef's Tip
For an added kick of lime, add grated lime zest into the tossed pasta just before serving.
Featured Products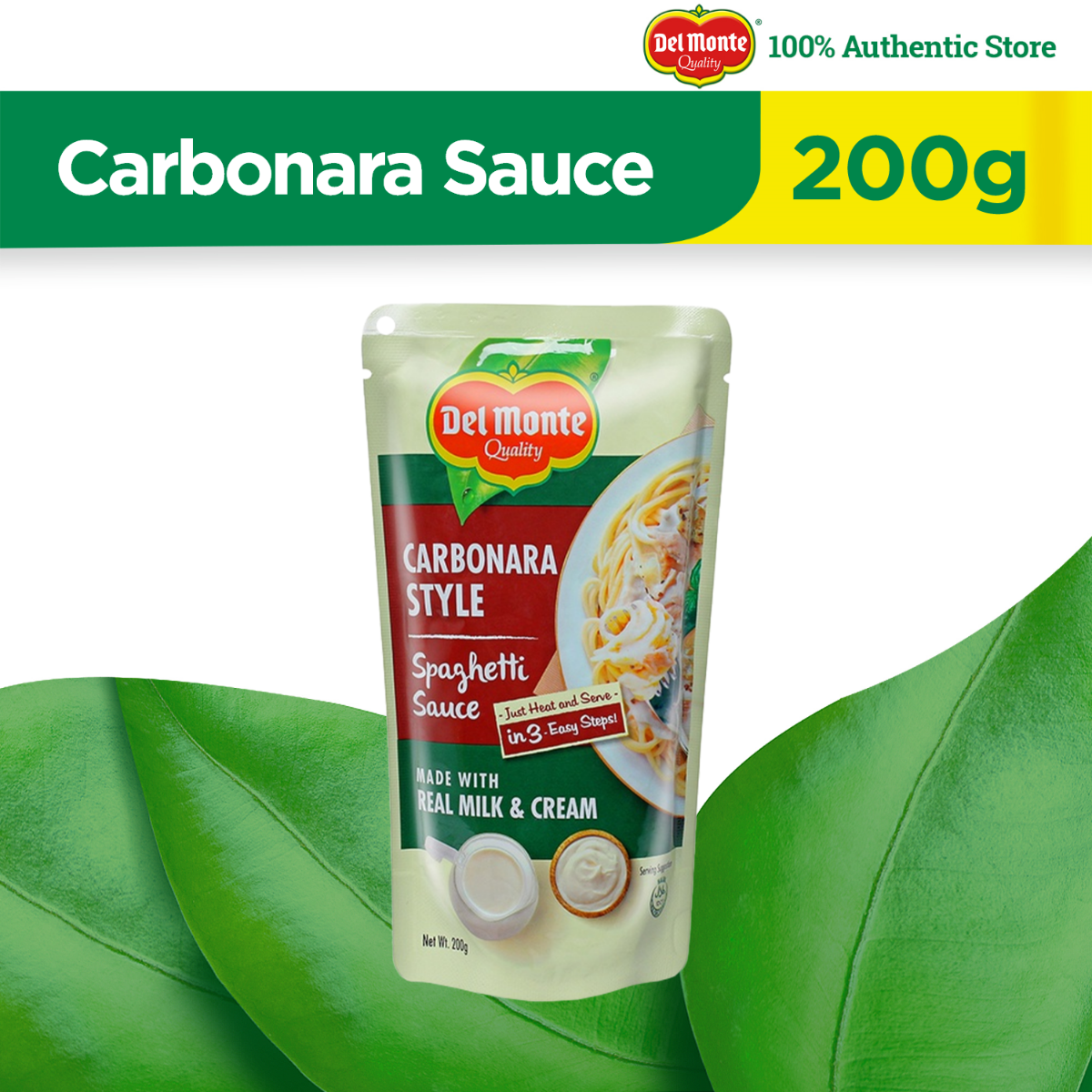 Del Monte Carbonara Sauce 200g
---
You also might be interested in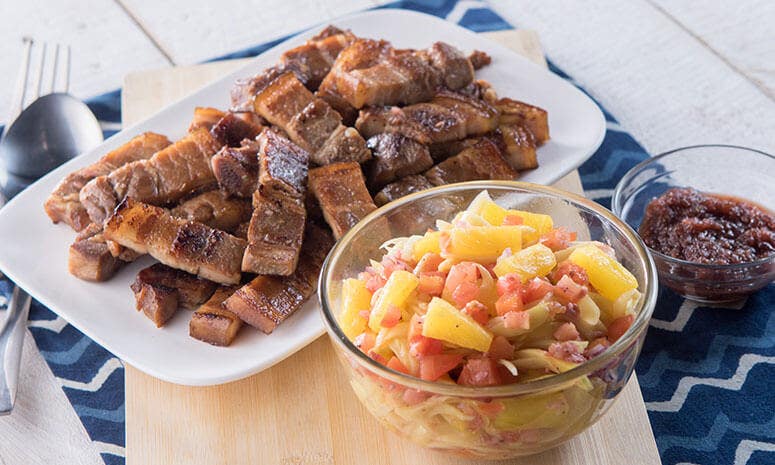 Sinugba na Liempo with Ensaladang Pinya Recipe
What pairs best with a juicy grilled liempo? It's the taste of pineapples.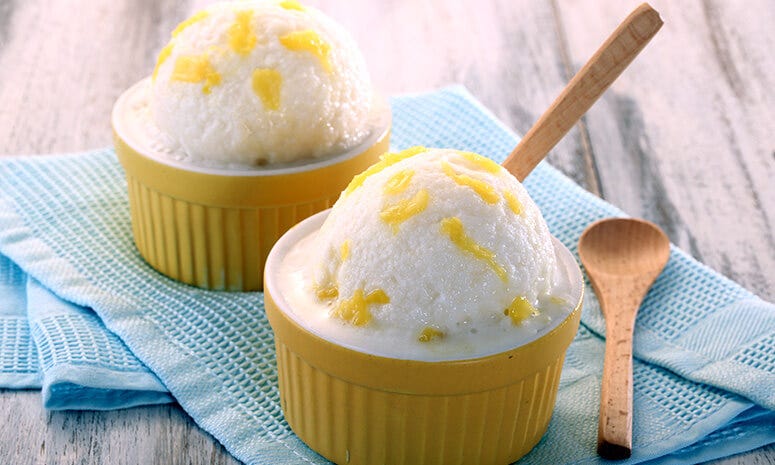 Pineapple Coconut Sherbet Recipe
Cool down with this refreshing dessert!