Pata Kare-Kare Recipe
This pork kare-kare will be a guaranteed pleaser for your next family dinner!
---
Categories
Main Dish, Pork, Del Monte Quick 'n Easy, Pinoy Dishes
Cooking Time
1 hr. and 15 mins.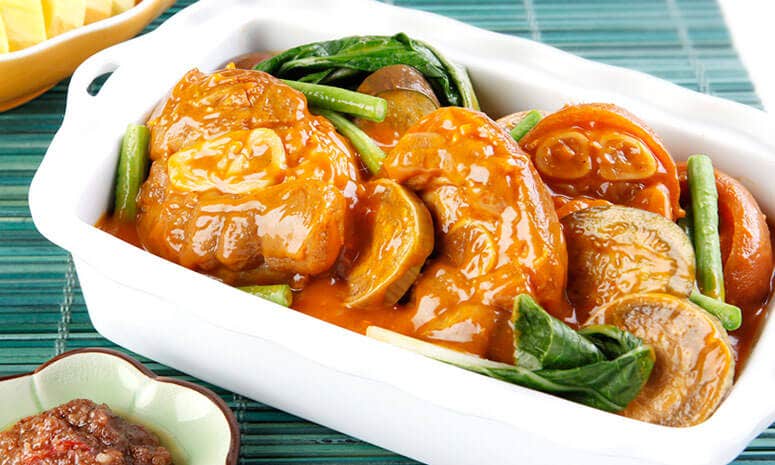 Ingredients
1 1/2 kg pork, pata front, cut up
2 Tbsp garlic, crushed
2 Tbsp patis
3 cups water
2 packs DEL MONTE Quick 'n Easy Kare-Kare Mix (50g)
2/3 cup eggplant, sliced
2/3 cup puso ng saging/banana heart, trimmed and sliced
1 cup sitaw, cut into 3-inch long pieces
1 1/3 cup pechay Tagalog
1/4 cup bagoong alamang
Procedure
1. Rub pata with garlic and patis. Boil in enough water for 45 minutes. Drain, discard the broth.
2. Add 3 cups of water to the pata and simmer until meat is tender.
3. Retain only 1 1/2 cups broth in pan. Add DEL MONTE Quick n Easy Kare-Kare Mix and vegetables except pechay. Simmer until vegetables are cooked.
4. Add pechay. Simmer once. Serve with sautéed bagoong alamang.
Lusog Notes
This recipe is high in protein which is essential in growth and development, and in vitamin B1 which plays a role in muscle contraction.
Chef's Tip
Discard the water from the first boiling. This gets rid of any odors or impurities that the pata might have.
Featured Products
---
You also might be interested in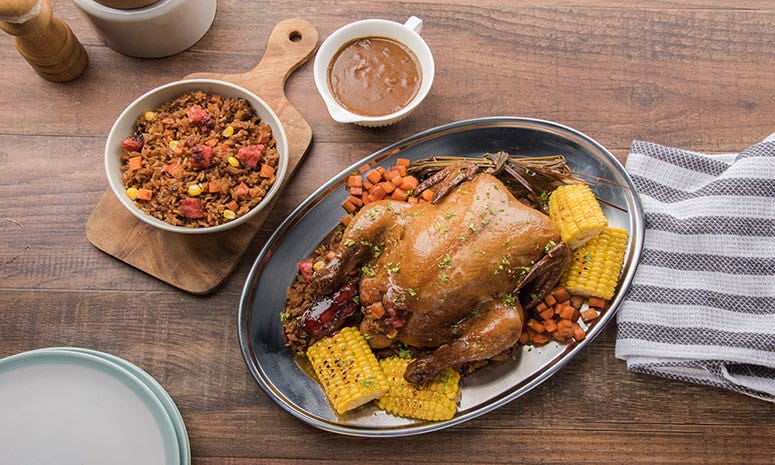 Stuffed Chicken with Longganisa Rice and Baked Corn Recipe
Chef JP Anglo gives us another delicious recipe fit for any occasion.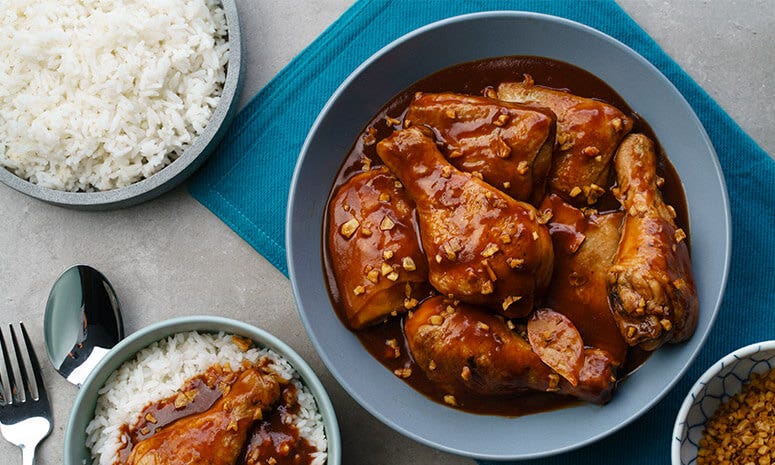 Kinamatisang Manok Recipe
All you need are simple ingredients for this sauce-sarap meal!