Pasta Fritata Recipe
This recipe makes for a filling baon!
---
Categories
Pasta/Noodles, Beef, Pasta, Del Monte Spaghetti Sauce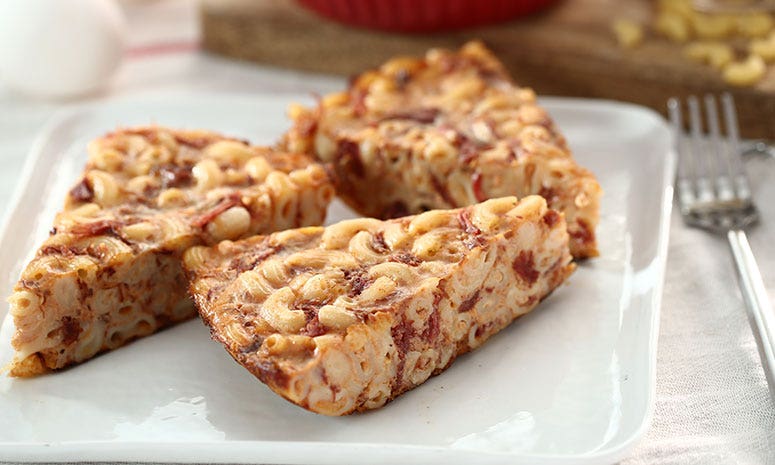 Ingredients
1 pack DEL MONTE Elbow Macaroni (400g)
2 Tbsp oil
3 Tbsp garlic, crushed
2 can corned beef (150g)
1 pouch DEL MONTE Sweet Style Spaghetti Sauce (560g)
9 pcs egg, lightly beaten
1 2/3 cup cheese, coarsely grated
2 1/4 tsp salt
- pepper, to taste
Cooking Tools Needed
Chopping Board
Measuring Cups
Measuring Spoon
Spatula
Procedure
1. Cook DEL MONTE Elbow Macaroni for 7 minutes in boiling water. The pasta should not be fully cooked. Drain. Set aside.
2. Using a non-stick pan, sauté garlic and corned beef for 3 minutes. Set aside.
3. In a bowl, combine the drained DEL MONTE Elbow Macaroni, DEL MONTE Sweet Style Spaghetti Sauce, eggs, corned beef mixture, and cheese. Season with salt and pepper. Mix well.
4. Heat a non-stick pan. Place half of the macaroni mixture in the pan. Cover with a lid and allow to cook until the mixture is set. Unmold and cut into wedges. Do the same for the remaining half of the mixture.
Lusog Notes
This Pasta Fritata dish is a good source of protein that is needed for growth, development and the repair of body tissues. Protein is also necessary for the regulation of body processes.
Chef's Tip
Covering the non-stick pan allows the fritata to steam so the egg sets without using an oven as in traditional fritatas.
Featured Products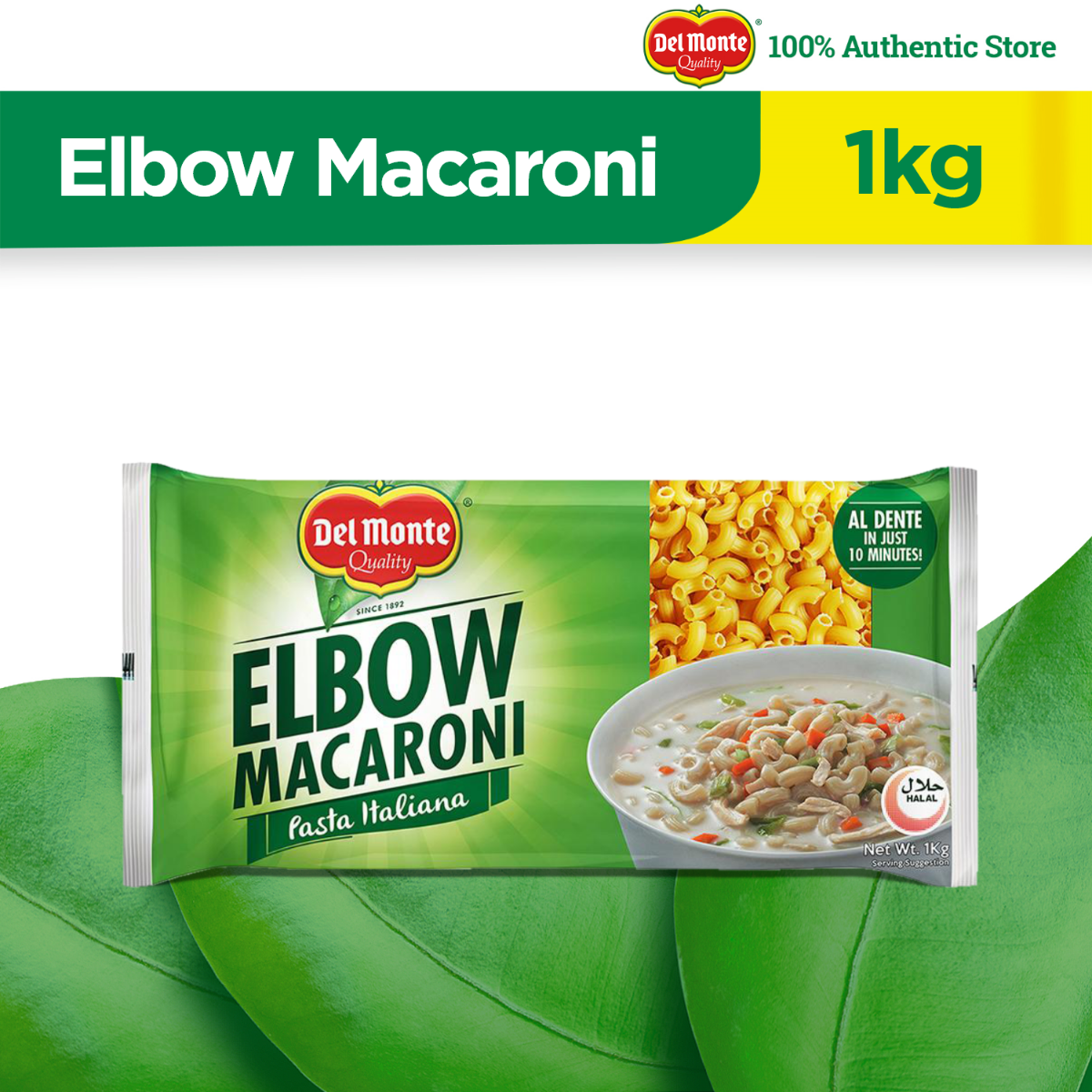 Del Monte Elbow Macaroni 1kg
---
You also might be interested in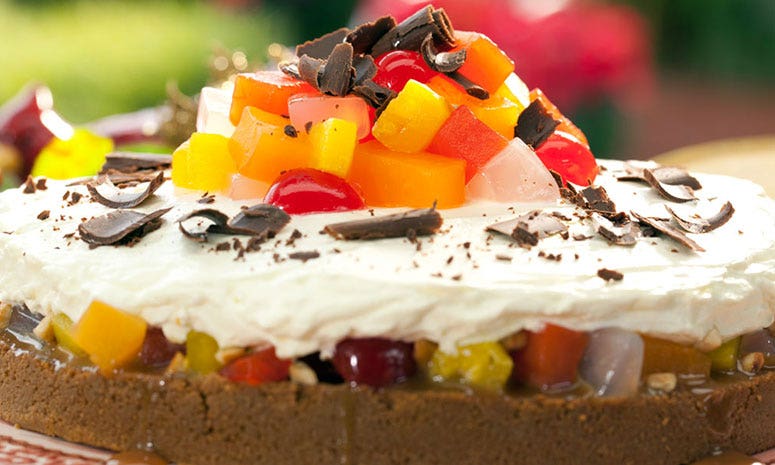 Fruity Caramel Pie Recipe
Amaze your friends and family with this sophisticated yet easy-to-make dessert!