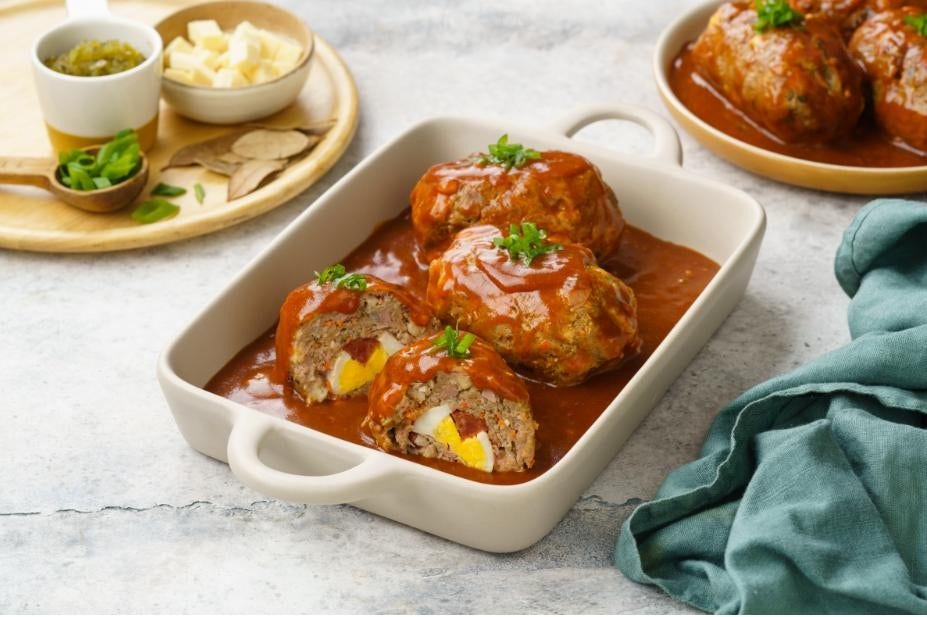 Ingredients
500 g beef, ground
500 g pork, ground
2 pc egg, beaten
1 cup onion, red, chopped
1/4 cup garlic, minced
1 cup carrot, sliced into small dice
1/2 cup pickle relish
2 can sausage, vienna (140g), chopped
1 cup bread crumbs
2 tsp salt
2 tsp pepper, black
2 Tbsp liquid seasoning
1 cup cheese, cut into cubes
100 g chorizo de bilbao, sliced into strips
2 cup water
1/4 cup soy sauce
1 tsp pepper, black
2 pc bay leaf/laurel leaf
Cooking Tools Needed
Chopping Board
Measuring Cups
Measuring Spoons
Spatula
Knife
Pan
Mixing Bowl
Cooking Skills Needed
Boiling
Simmering
Slicing
Chopping
Mixing
Procedure
1. In a bowl, mix the beef, pork, egg, onion, garlic, carrot, pickle relish, sausage, bread crumbs, salt, pepper, liquid seasoning, and cheese until well blended. Form every 3/4 cup of meat mixture into logs.
2. Press the middle part of the meat mixture to create a well in the center then add 1 slice of chorizo and 2 slices of egg. Once filled with chorizo and eggs, seal the meat mixture to cover the filling and re-shape the logs.
3. In a pan, mix together DEL MONTE Filipino Style Tomato Sauce, water, soy sauce, pepper, and bay leaf. Mix well.
4. Arrange the murcon in the pan. Turn on the heat then simmer in the covered pan until the murcon logs are cooked.
Chef's Tip
When forming and reshaping the logs, be sure to seal in the eggs and chorizo and pack the meat well so that the logs retain their shape during cooking
Featured Products
---
You also might be interested in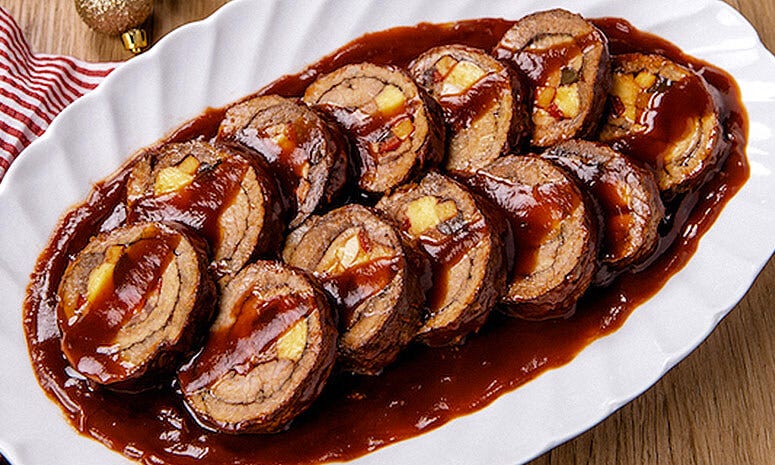 You know it's a truly festive occasion when there's morcon on the table. Happy eating!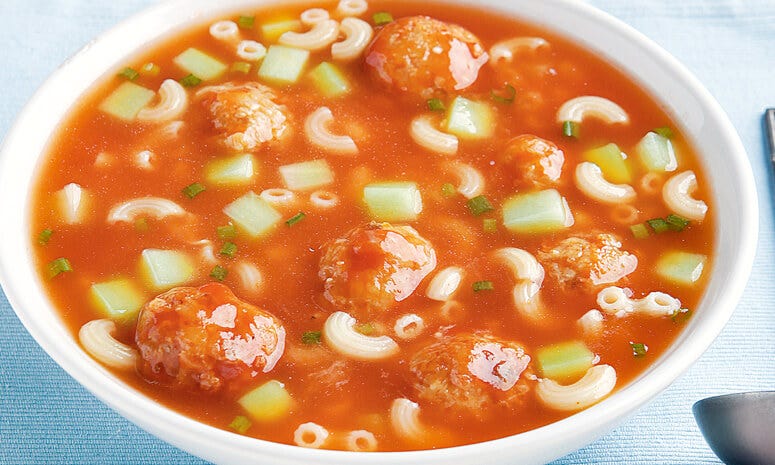 Pasta Soup with Meatballs Recipe
This filling, heartwarming soup is great comfort food.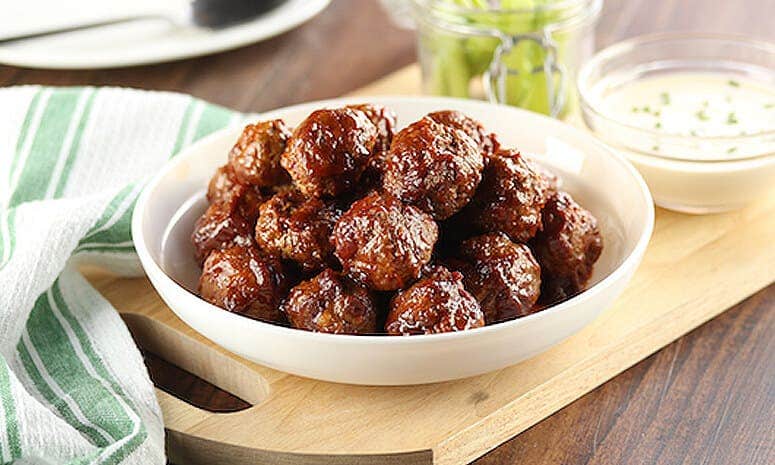 A spicy twist to everyone's favorite meatballs!