Menudillo A La Cubana Recipe
A quick & easy twist to giniling for a great breakfast!
---
Categories
Main Dish, Pork, Del Monte Quick 'n Easy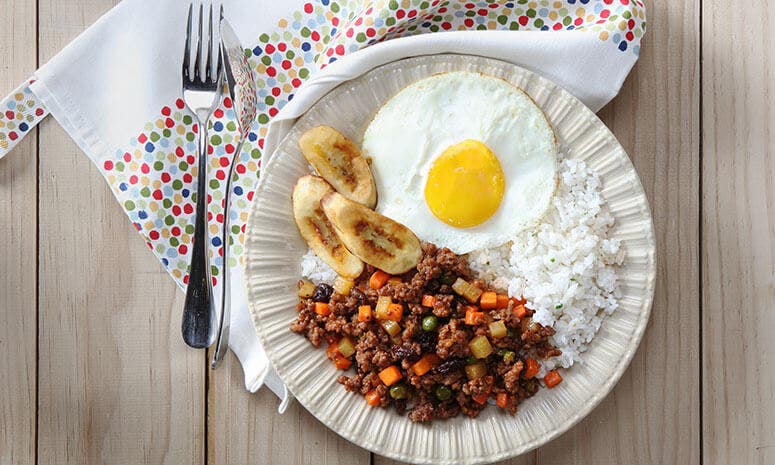 Ingredients
2 Tbsp oil
250 g pork, ground
100 g carrot, diced
200 g potato, diced
2 tsp patis
1 pouch DEL MONTE Quick 'n Easy Menudo Sauce (80g)
1/4 cup raisins
1/4 tsp pepper, black
1/3 cup green peas, frozen
3 pc banana, saba, sliced diagonally and fried
5 pc egg, fried
Procedure
1. Sauté pork in oil until brown. Add carrot, potato, and patis. Cook for 5 minutes.
2. Add DEL MONTE Quick 'n Easy Menudo Sauce, raisins, and pepper. Cook for 5 minutes. Add green peas. Cook for 2 minutes.
3. Serve with saba, rice, and eggs.
Lusog Notes
This Menudillo a la Cubana dish is high in vitamin A that helps maintain normal vision and healthy skin. It is also a source of vitamin B1 which aids the body in converting food to energy.
Chef's Tip
Sauté the pork, carrots, potatoes, and patis until the patis evaporates. This step helps remove any "lansa" from the pork and adds a deeper meat flavor.
Featured Products
---
You also might be interested in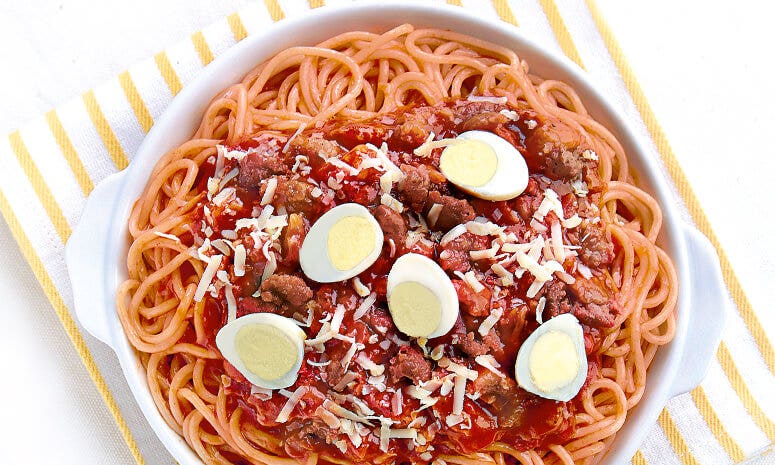 Longganisa and Quail Eggs Spaghetti Recipe
Breakfast leftovers make an encore in this merienda recipe that's packed with flavors.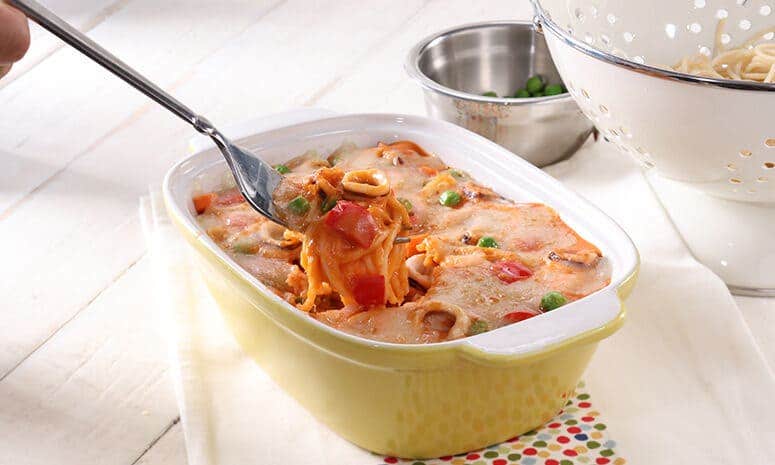 Baked Squid Spaghetti Recipe
Your next party must-have dish with a seafood twist.