Mas Lami na Law-Uy Recipe
This hearty Visayan soup is perfect for everyday meals.
---
Categories
Main Dish, Vegetable, Seafood, Del Monte Tomato Sauce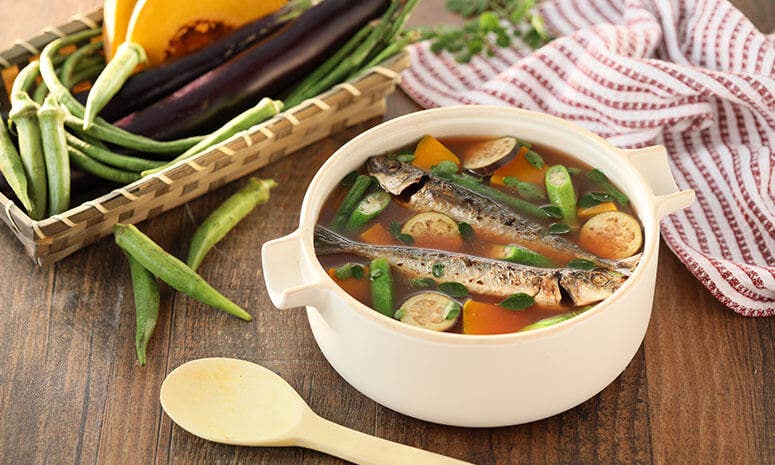 Ingredients
3 stalk tanglad, pounded
1/2 cup onion, sliced
1 Tbsp ginger, cut into strips
6 cup water
1 pouch DEL MONTE Original Style Tomato Sauce (115g)
2 cup squash, cut into chunks
1 cup okra, cut diagonally into 2
1 cup sitaw, cut into 3-inches long
1 cup eggplant, sliced
1 cup malunggay leaves
1/4 tsp salt
3 pc galunggong, fried
Procedure
In a pot, combine tanglad, onion, ginger, water, and DEL MONTE Original Style Tomato Sauce. Bring to a boil then simmer for 2 minutes.
Add squash and simmer until tender, then add okra and sitaw. Simmer for another 5 minutes or until tender.
Add in eggplant and malunggay, then simmer for 5 minutes.
Season with salt then turn off heat. Add the fried galunggong.
Lusog Notes
This Law-Uy vegetable dish is high in vitamin B1 that helps keep the nervous system healthy. It is also a source of calcium that helps make bones and teeth strong.
Chef's Tip
Tomato sauce adds richness and "linamnam" to this simple vegetable dish.
Featured Products
---
You also might be interested in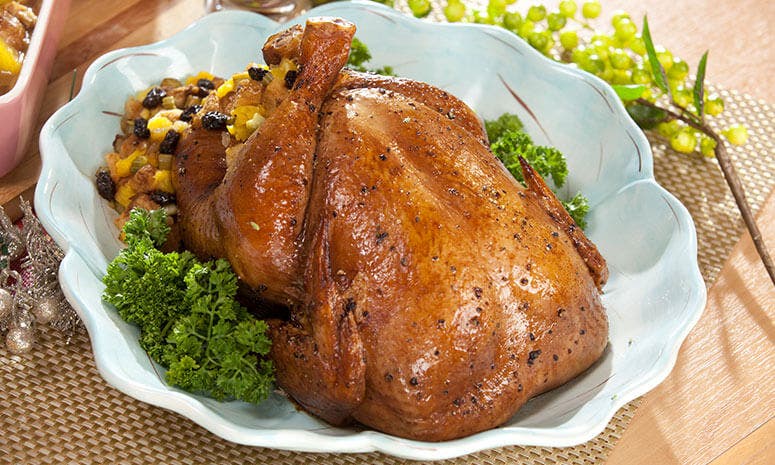 Pine Chicken Holiday Recipe
Level-up special celebrations with this delicious roast.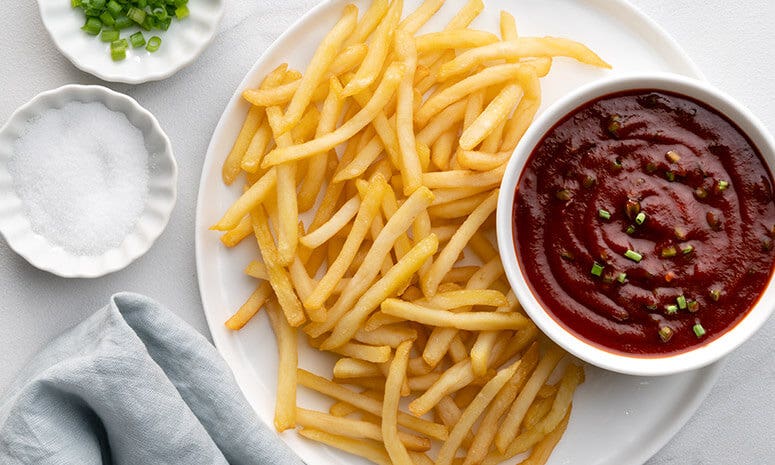 Sesame Sriracha Ketchup Dip Recipe
Satisfy your craving for spicy asian flavors with this dip!