Mango Glazed Wings Recipe
Give your favorite chicken wings a sweet, tropical twist!
---
Categories
Main Dish, Chicken, Del Monte Juice, Del Monte Quick 'n Easy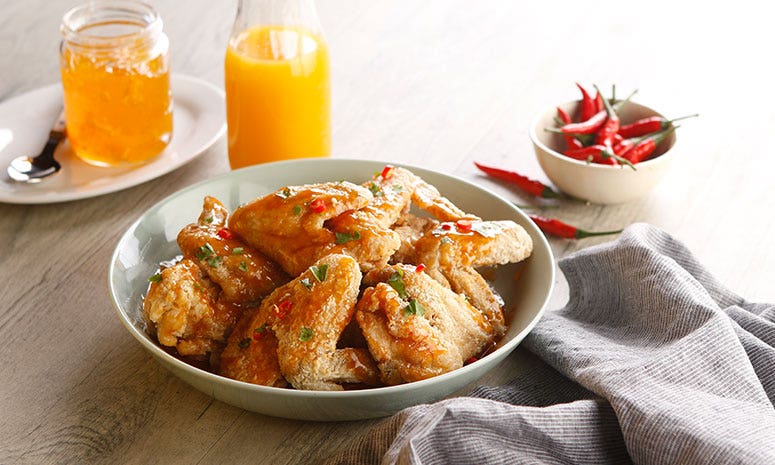 Ingredients
2 pack DEL MONTE Quick 'n Easy Sweet and Sour Mix (57g)
1 cup DEL MONTE Sweetened Mango Juice Drink (240ml)
1 tsp siling labuyo, chopped
1/4 cup mango jam
1 tsp cornstarch
500 g chicken, wings, fried
1/2 tsp salt
1/4 tsp pepper, black
1/4 cup cornstarch, for dredging
1 1/2 cup cornstarch, dissolved in 1 1/2 cup cold water
2 cup oil, for deep-frying
Procedure
1. In a pot, dissolve DEL MONTE Quick 'n Easy Sweet & Sour Mix in DEL MONTE Sweetened Mango Juice Drink.
2. Simmer over low heat while constantly stirring, then add the siling labuyo and mango jam.
3. Add the dissolved cornstarch. Cook until thick.
4. Season chicken with salt and pepper. Dredge in cornstarch then dip in cornstarch batter. Deep fry in hot oil for 5 minutes. Drain and set aside to cool.
5. Toss in cooked chicken wings in sauce. Serve.
Lusog Notes
This Mango Glazed Wings dish is a source of iron and vitamin C. Iron is needed for normal metabolism while vitamin C plays a role in enhancing the absorption of iron in the body.
Chef's Tip
To lessen the heat of the siling labuyo, remove the veins and the seeds before chopping.
Featured Products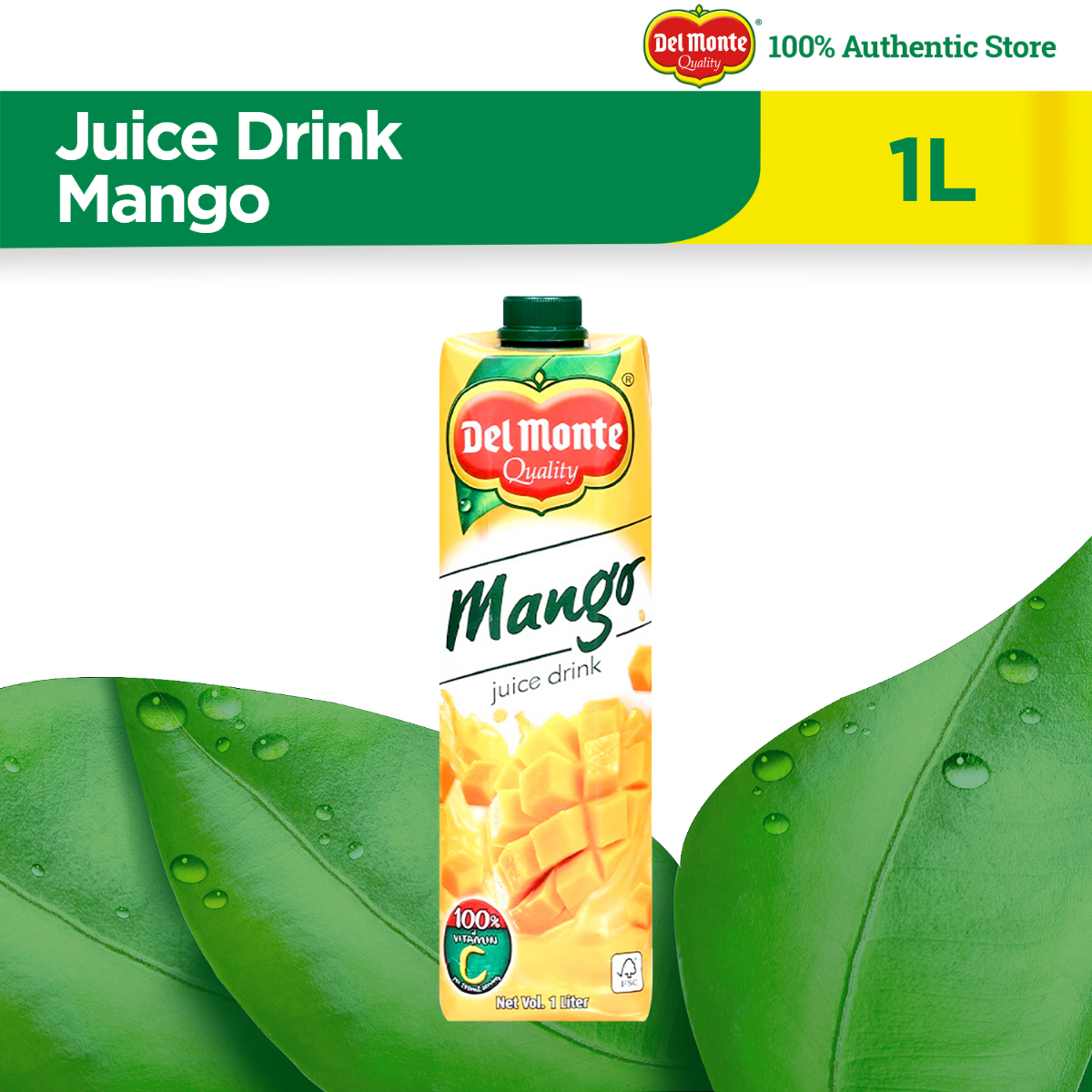 Del Monte Mango Juice Drink 1L Tetra
---
You also might be interested in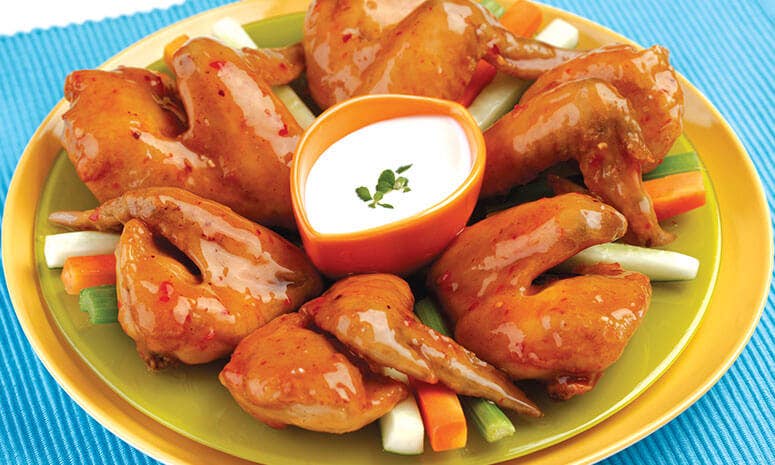 Breaded Chili Wings Recipe
Fry up a delicious batch of these chili wings and before long, the whole family will be clamoring for more.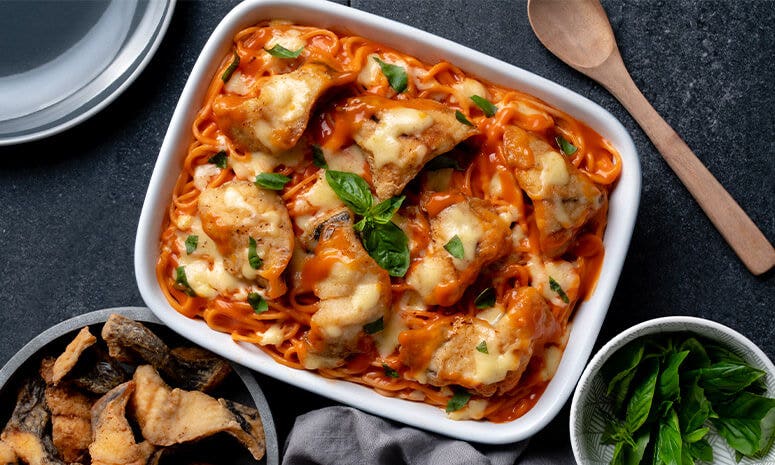 Try this lighter version of a pasta favorite!