Fish Parmigiana Recipe
Try this lighter version of a pasta favorite!
---
Categories
Pasta/Noodles, Seafood, Del Monte Spaghetti Sauce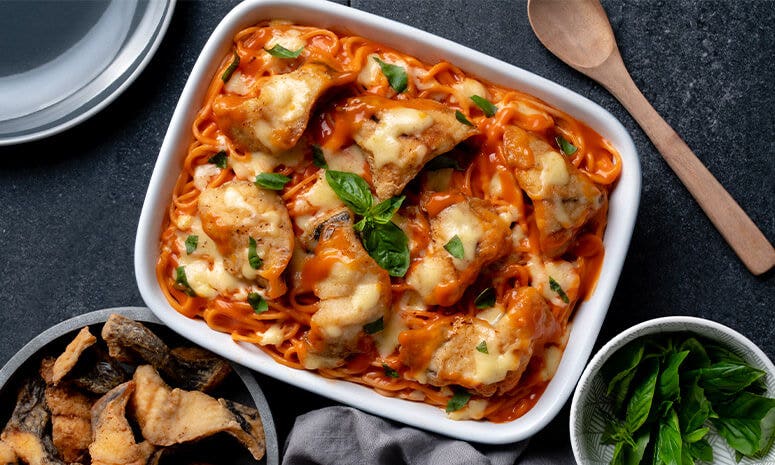 Ingredients
700 g tilapia, fillet, each fillet cut into 3, crosswise
2 packs DEL MONTE Quick 'n Easy Breading Mix (75g)
1 cup oil
1 pouch DEL MONTE Creamy & Cheesy Spaghetti Sauce (900g)
1/4 cup Contadina Pure Olive Oil
1 tsp salt
1/2 tsp pepper, white, ground
1/4 cup parmesan cheese, grated
3/4 pack DEL MONTE Spaghetti (900g), cooked for 7 minutes only
1 cup melting cheese, grated
1/4 cup basil, fresh, whole leaves
Cooking Tools Needed
Baking Dish
Chopping Board
Colander
Grater
Measuring Cups
Measuring Spoon
Mixing Bowl
Oven
Pot
Rubber Spatula
Procedure
1. Dredge tilapia fillet in DEL MONTE Quick n Easy Breading Mix. Tap off the excess breading then pan-fry the tilapia fillet until cooked. Set aside.
2. Mix DEL MONTE Creamy & Cheesy Spaghetti Sauce, Contadina Pure Olive Oil, salt, pepper, and parmesan. Simmer for 3 minutes.
3. In a large bowl, mix half of the sauce and the cooked spaghetti together. Transfer into a baking dish then top with the remaining sauce.
4. Place fried tilapia fillet on top then sprinkle with the grated cheese. Bake in the oven until cheese melts. Garnish with fresh basil before serving.
Featured Products
---
You also might be interested in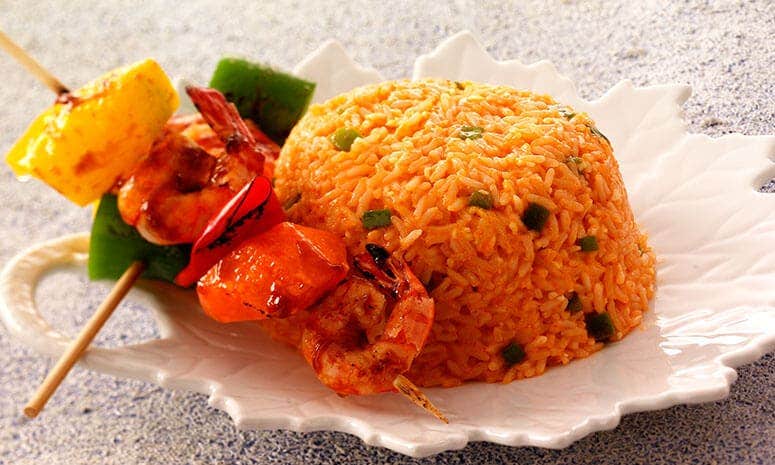 Cheese and Tomato Risotto Recipe
Pair this flavorful rice with your favorite main dish.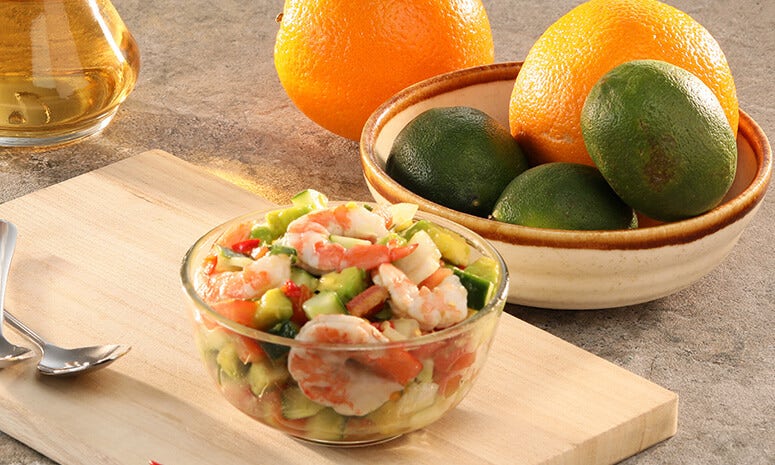 Try this recipe for a fresh appetizer or side dish.