Lemon Chicken Recipe
A favorite in Chinese restaurants, you can now make this Lemon Chicken the easy way right in your own kitchen.
---
Categories
Main Dish, Chicken, Del Monte Quick 'n Easy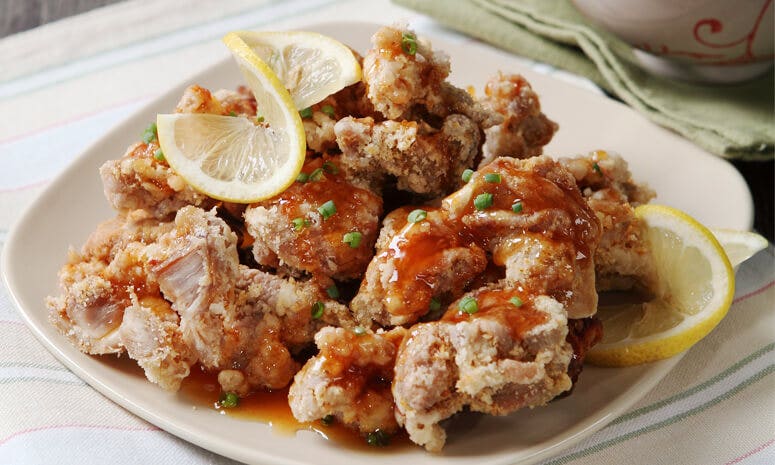 Ingredients
1/2 cup water
1 pack DEL MONTE Quick 'n Easy Sweet and Sour Mix (57g)
1/4 cup honey
2 Tbsp lemon juice
1/2 tsp lemon zest
500 g chicken, thigh fillet
1/2 tsp salt
1/4 tsp pepper, black
1/4 cup cornstarch
1 cup oil
Cooking Tools Needed
Measuring Cups
Pot
Chopping Board
Measuring Spoon
Spatula
Strainer
Procedure
1. In a pot, combine water and DEL MONTE Quick n Easy Sweet & Sour Mix. Simmer until thick. Add honey, lemon juice, and lemon zest. Simmer for 2 minutes and set aside.
2. Season chicken thigh fillet with salt and pepper. Dredge in cornstarch.
3. Pan-fry chicken until cooked. Toss in sauce. Serve warm.
Lusog Notes
This recipe contains protein that helps in growth, development, and repair of body tissues. It also has niacin that helps keep the digestive and nervous systems healthy.
Chef's Tip
To keep the chicken crispy, dredge in cornstarch instead of flour.
Featured Products
---
You also might be interested in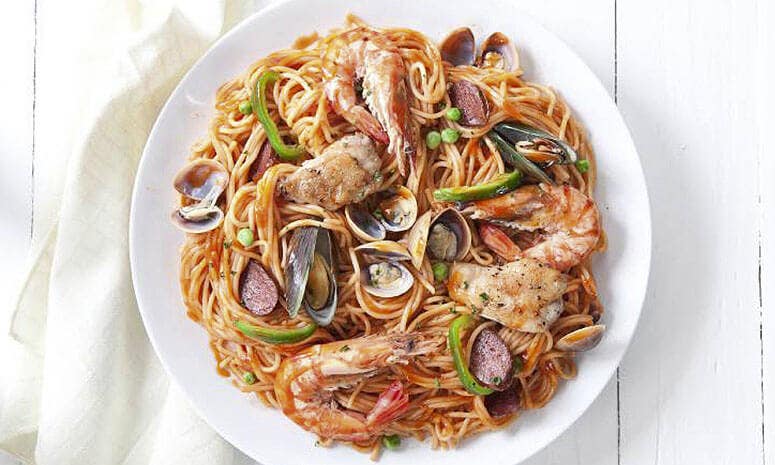 Spaghetti A La Paella Recipe
The ultimate Spanish dish gets an Italian twist. This recipe should be on your must-try list.