Fried Shrimp Balls Recipe
This sauce-sarap recipe makes a great appetizer or snack!
---
Categories
Appetizer, Seafood, Del Monte Tomato Sauce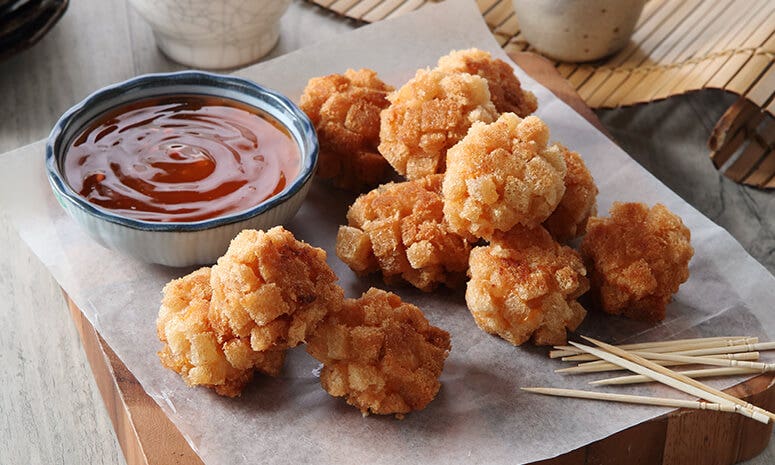 Ingredients
350 g shrimp, shelled and chopped
150 g singkamas, chopped, squeezed
2 Tbsp onion, chopped
4 stalks kinchay, chopped
1/3 cup flour, all-purpose
1 pc egg, separate yolk from white
1 pouch DEL MONTE Original Style Tomato Sauce (115g)
7 slices bread, white loaf, diced
1/2 tsp salt
1/4 tsp pepper, black
Cooking Tools Needed
Chopping Board
Measuring Cups
Measuring Spoon
Skillet
Strainer
Procedure
1. Combine all ingredients except egg white and bread. Season with salt and pepper. Form every 1/2 tablespoon of mixture into balls. Refrigerate for 30 minutes.
2. Dip each ball in egg white and roll in bread. Deep fry in hot oil until golden brown. Drain on paper towels. Serve.
Lusog Notes
This Crunchy Shrimp Balls dish is a source of vitamin A that helps strengthen the immune system. Vitamin A also helps keep healthy skin and normal vision.
Chef's Tip
To check if the oil is hot enough, drop a small piece of bread into the oil. The oil should sizzle and bubble up when the bread hits the oil and should turn golden in a few seconds.
Featured Products
---
You also might be interested in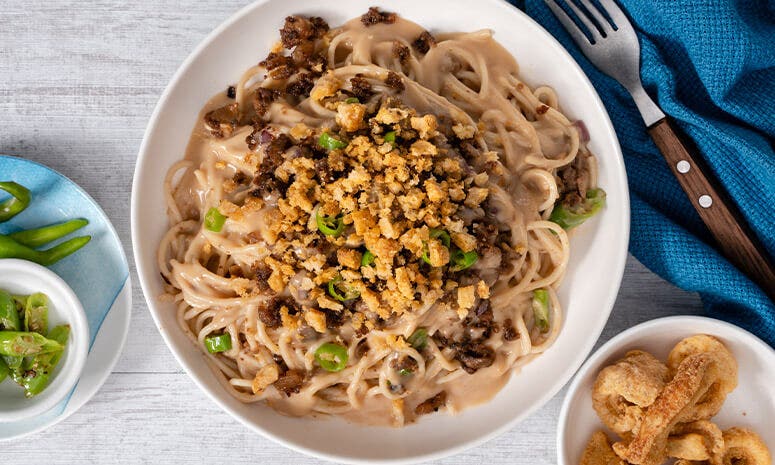 Place a twist on your Carbonara and swap classic bacon for Pinoy-loved Sisig!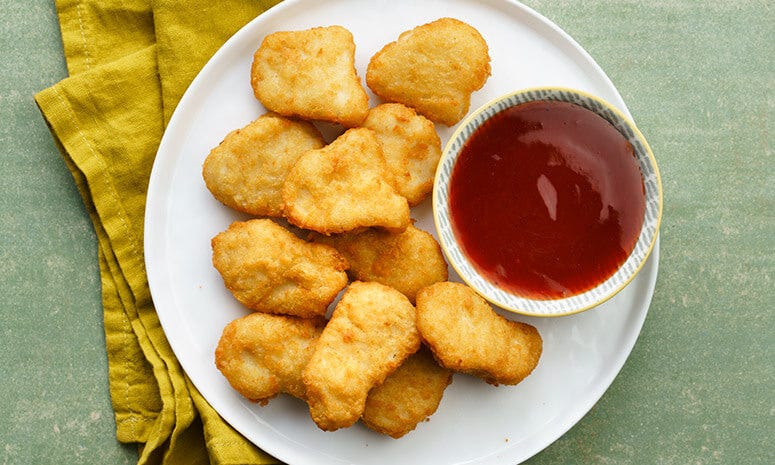 Honey Butter Ketchup Dip Recipe
Hit your sweet spot just right! Try this with chicken nuggets.