Fiesta Langka Shaved Ice Recipe
Fun and exciting way to prepare your cool summer treat!
---
Categories
Category/kitchenomics/Recipes,Category/kitchenomics/Recipes/Dessert,Category/kitchenomics/Recipes/Fruit
Cooking Time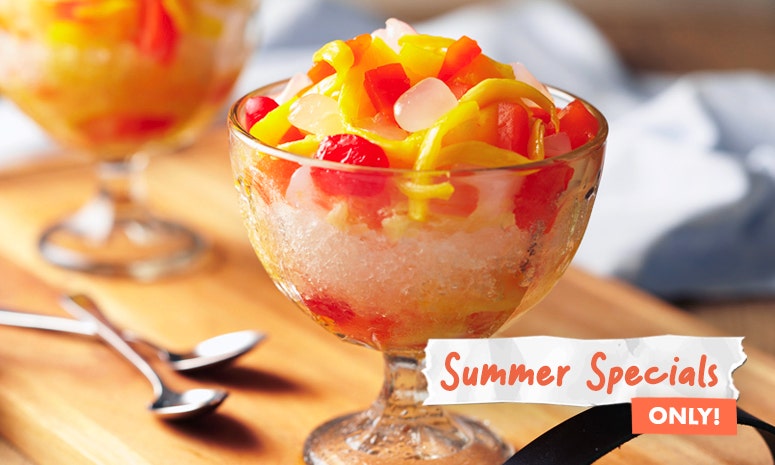 Ingredients
1 cup coconut milk
reserved fruit cocktail syrup
6 Tbsp sugar, white
1 can DEL MONTE Fiesta Langka Fruit Cocktail (432g), drained, reserve syrup
1/3 cup kaong, red
1/3 cup kaong, white
3 cup ice, cube, crushed
Cooking Tools Needed
Bowls
Can Opener
Ice Crusher
Spatula
Measuring Spoon
Spoon
Strainer
Procedure
1. Combine coconut milk, reserved fruit cocktail syrup and sugar together. Mix well until sugar is fully dissolved.
2. To assemble, divide the DEL MONTE Fiesta Langka Fruit Cocktail and kaong into 6 glasses. Fill each with 1/2 cup crushed ice then drizzle with coconut milk mixture. Serve immediately. .
Chef's Tip
To prepare this recipe in advance, arrange the fruits and kaong in serving glasses, cover with plastic wrap and chill. Add the crushed ice just before serving so the ice does not melt and dilute the flavor.
Featured Products
---
You also might be interested in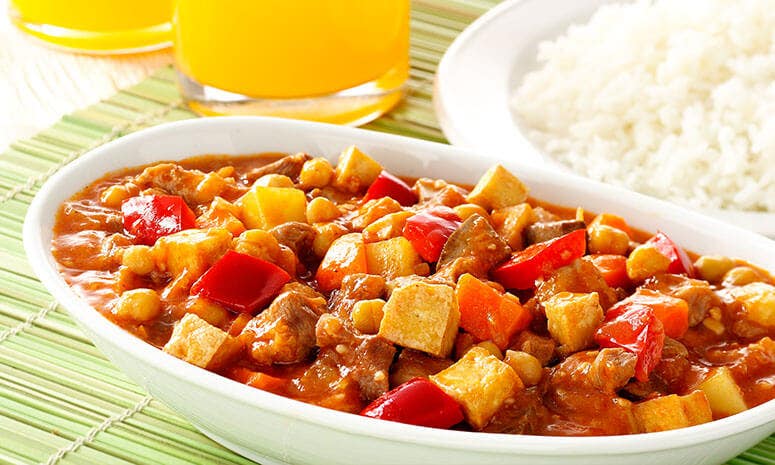 Learn how to make menudo the easy way with this recipe.
Pork meets seafood in this classic Pinoy dish!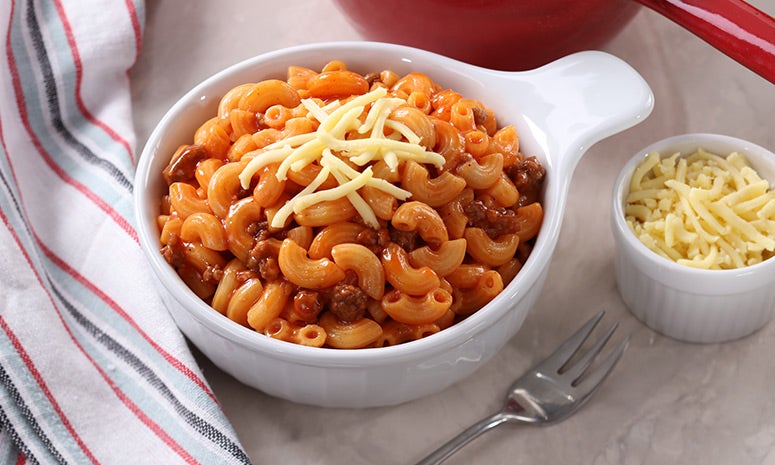 A meaty and cheesy party favorite!