Emperor's Beef Brisket Recipe
Enjoy a savory lunch with this delicious beef recipe. Serve it on top of hot rice and you have instant comfort food.
---
Categories
Main Dish, Beef & Del Monte Pineapple
Cooking Time
2 hrs. and 16 mins.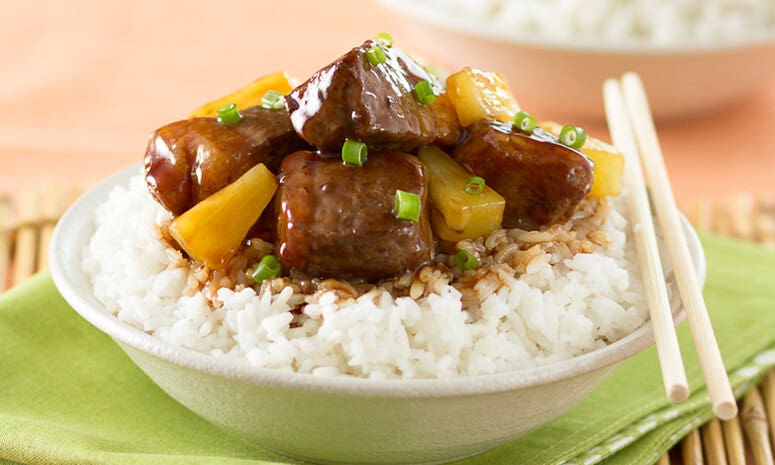 Ingredients
2 Tbsp oil
1/2 cup onion, chopped
2 Tbsp garlic, minced
1 pc bay leaf/laurel leaf
1/4 tsp peppercorn
750 g beef, brisket, cut into chunks
2 Tbsp oyster sauce
1 Tbsp hoisin sauce
1/4 cup rice wine
4 cup water
Cooking Tools Needed
Chopping Board
Measuring Cups
Measuring Spoon
Procedure
1. Sauté onions, garlic, laurel, and peppercorns in oil. Add beef and cook until brown.
2. Add oyster sauce, hoisin sauce, rice wine, and water. Cover and simmer over low heat for 1 to 2 hours or until beef is tender.
3. Add in DEL MONTE Pineapple Tidbits with syrup and cook for 5 more minutes.
Lusog Notes
This Emperor's Beef Brisket recipe is high in protein and vitamin C. Protein is important for growth and development while vitamin C helps fight common infections and aids in wound healing.
Chef's Tip
Brisket is a tough part of meat. Cook over low heat so that the "litid" becomes tender.
Featured Products
---
You also might be interested in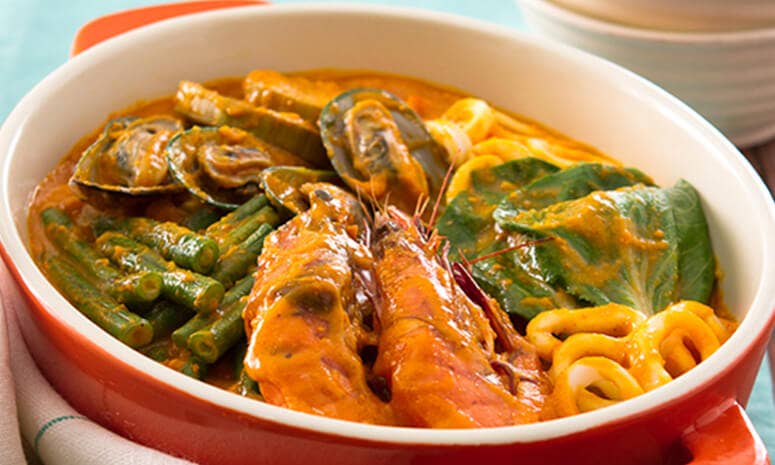 Expand your kare-kare skills with this healthier seafood version.