Del Monte Red Beef Bulalo Recipe
Comfort food with a twist! Everyone will love coming home to this hearty stew.
---
Categories
Main Dish, Beef & Del Monte Tomato Sauce
Cooking Time
2 hrs. and 17 mins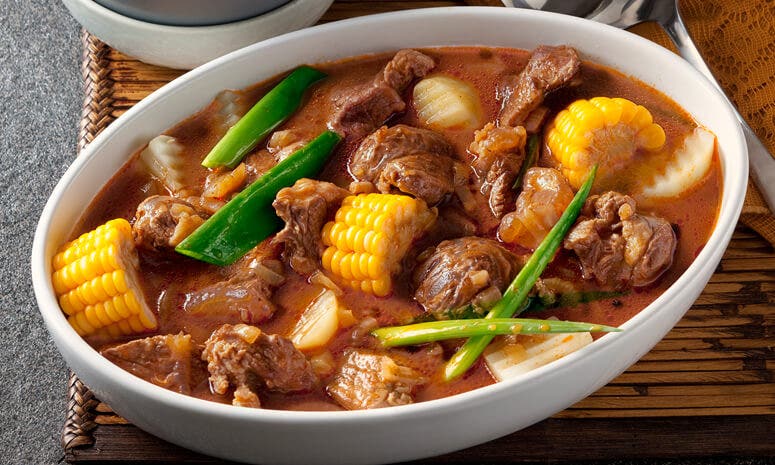 Ingredients
500 g beef, shank/kenchi, cut into chunks
1/4 cup onion, red, sliced
1 Tbsp ginger, sliced
1/4 tsp peppercorn, crushed
1 pouch DEL MONTE Original Style Tomato Sauce (200g)
6 cup water
250 g corn, each cut into 3
2 pc banana, saba, ripe, peeled and each cut into 3
2 1/2 cup potato, cut into chunks
2 bundle pechay Baguio, sliced
1/4 cup leeks, sliced
Procedure
1. Combine beef, onion, ginger, peppercorns, DEL MONTE Tomato Sauce, and water. Season with salt to taste. Bring to a boil, cover and simmer for 1 hour and 30 minutes or until meat is almost tender .
2. Add corn, saba, and potatoes. Cook for another 10 minutes. Add pechay and leeks. Allow to simmer.
Lusog Notes
This tasty Del Monte Red Bulalo dish contains vitamin C and niacin. Vitamin C helps in wound healing and keeps gums healthy. On the other hand, niacin helps convert the food that we eat to energy.
Chef's Tip
Beef kenchi is boneless beef shank. This cut has a lot of connective tissues and tough muscle. Cook over low heat to break down the litid, resulting in more tender meat and a more flavorful dish.
Featured Products
---
You also might be interested in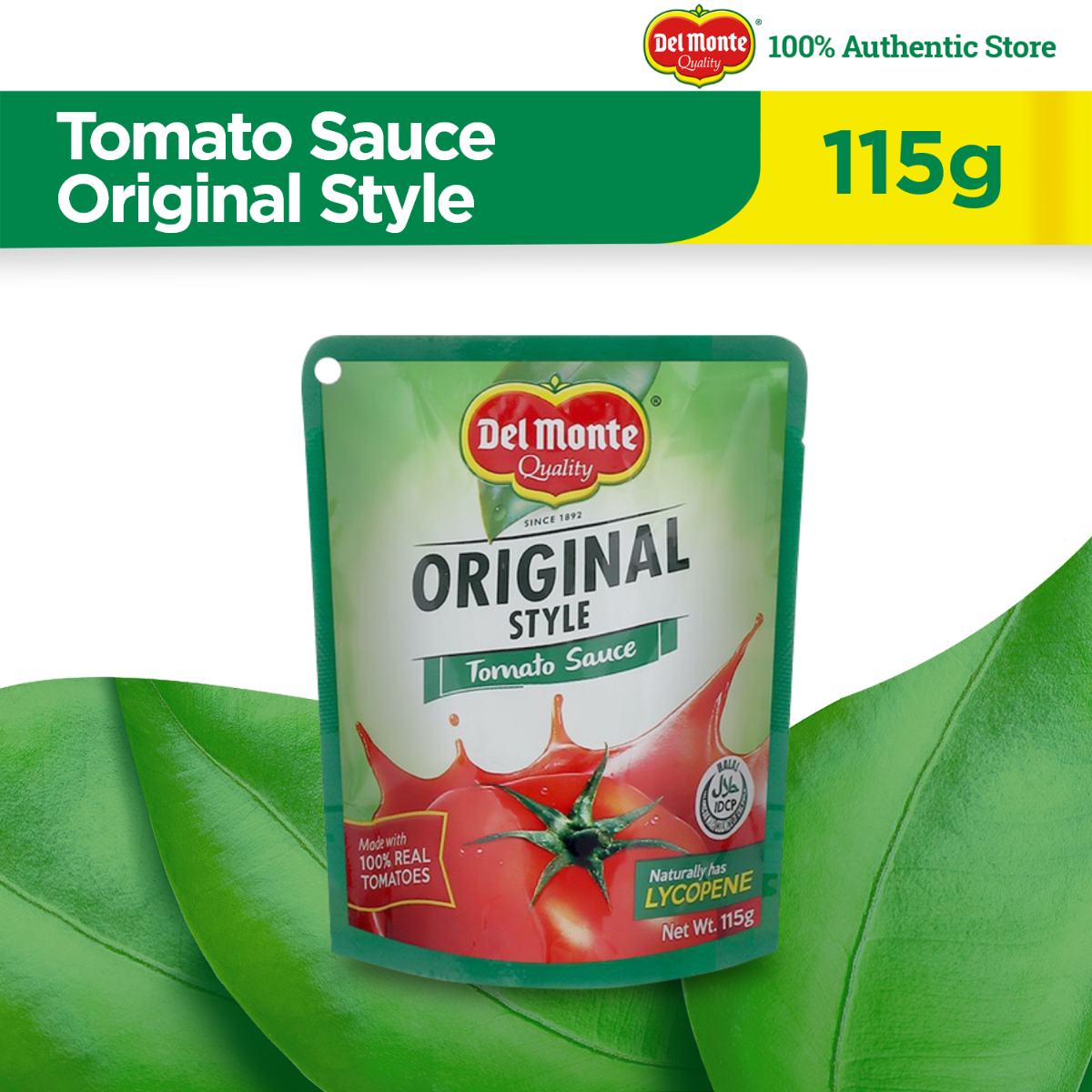 Del Monte Original Style Tomato Sauce 115g
Del Monte Original Style Tomato Sauce is made with 100% real tomatoes blended with the choicest ingredients to create that rich, flavorful tomato that serves as the perfect base for the family's favorite recipes. This is the perfect ingredient for creating great dishes like hearty stews, delicious soups, marinades and many other family-favorite dishes. The Original Style variant has the right sweet-sour blend made from the finest tomatoes.