Chicken Hotdog Spaghetti Recipe
Deliciously easy and party-ready!
---
Categories
Pasta/Noodles, Chicken, Del Monte Spaghetti Sauce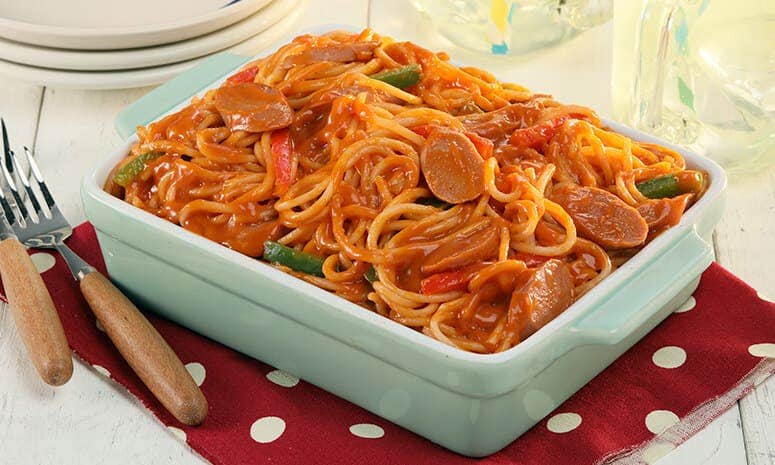 Ingredients
3 Tbsp butter
3 Tbsp onion, white, chopped
250 g chicken hotdog, sliced diagonally
1 pouch DEL MONTE Creamy & Cheesy Spaghetti Sauce (500g)
1/4 cup bell pepper, green, sliced into thin strips
1/4 cup bell pepper, red, sliced into thin strips
1/4 tsp salt
1/4 tsp pepper, black
1/2 pack DEL MONTE Spaghetti (400g), cooked as per package direction
Cooking Tools Needed
Measuring Cups
Spatula
Chopping Board
Measuring Spoon
Pot
Procedure
1. In a pot, melt the butter then sauté the onion until translucent.
2. Add chicken hotdog and sauté for 5 minutes.
3. Add the DEL MONTE Creamy & Cheesy Spaghetti Sauce and simmer for 5 minutes.
4. Add green and red bell pepper then season with salt and pepper.
5. Pour over cooked DEL MONTE Spaghetti.
Lusog Notes
Pasta is a good source of carbohydrates that provides energy for the body. This dish is also a source of protein, which is essential for growth, development and the repair of body tissues.
Chef's Tip
Butter adds a richer taste to this dish. You may opt to use oil but butter will add a creamier and richer taste.
Featured Products
---
You also might be interested in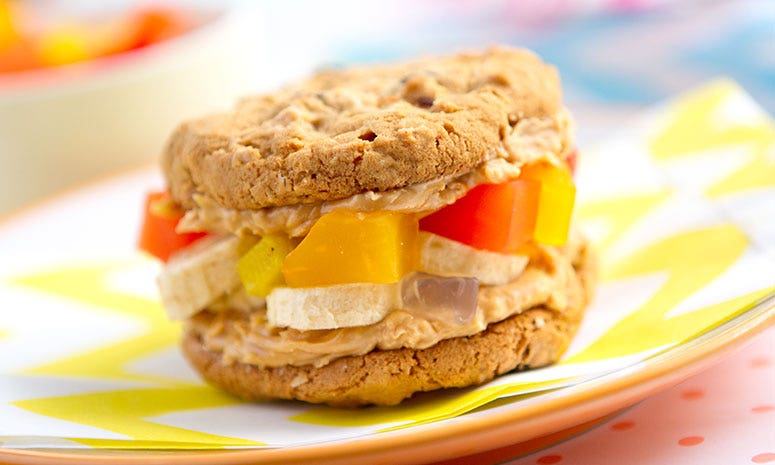 Fruity Cookie Sandwich Recipe
Children will love this fun dessert with the goodness of fruits. They'll be sure to want more.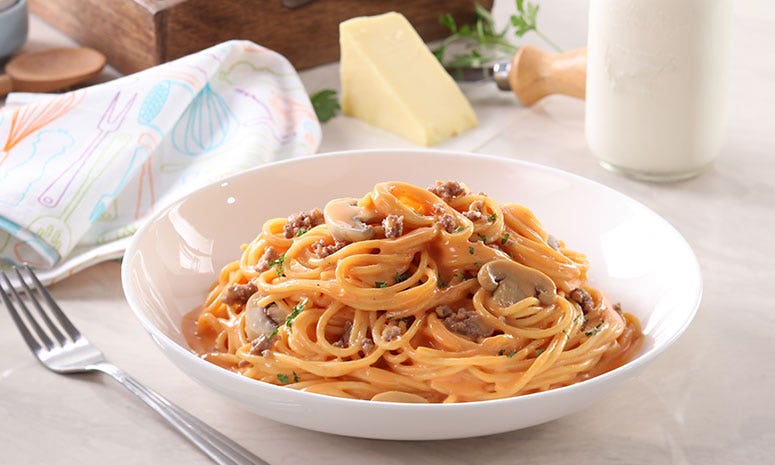 Saucy Cheesy Spaghetti Recipe
Kids love it cheesy! Delight them with this yummy recipe.