Char Kway Teow Recipe
---
Categories
Pasta, Rice, Noodles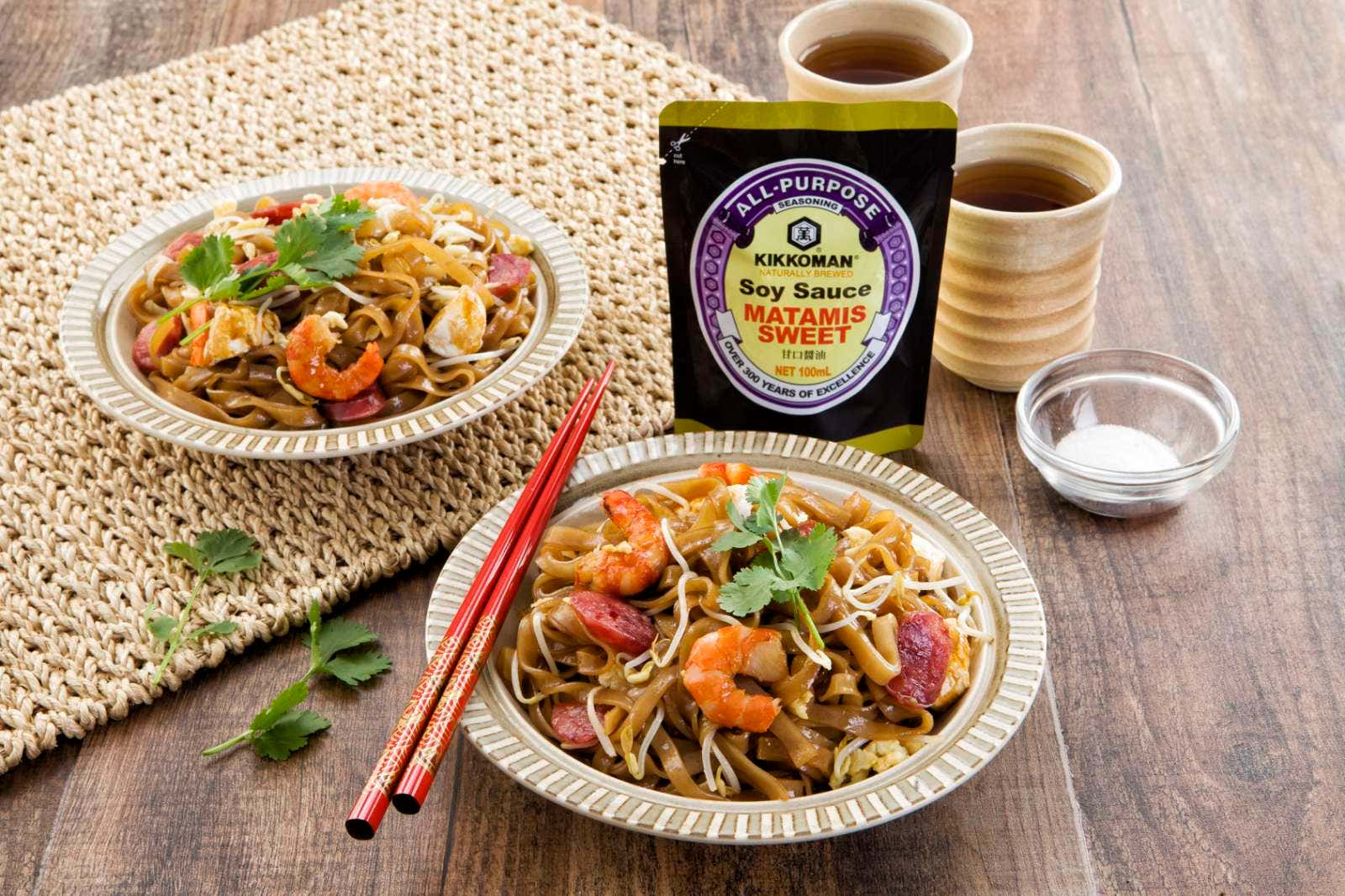 Ingredients
1/2 oil
2 tbsp garlic chopped
1/4 cup chinese sausage, cut into bias 1/8-inch
1/2 cup squid ball, halved
130 g shrimp, peeled
200 g rice noodles, soak in water
1/4 cup water
1/4 cup KIKKOMAN Sweet Soy Sauce
11 pc egg, beaten
2 cup togue
1/2 cup cilantro
Cooking Tools Needed
Casserole
Knife
Chopping Board
Spatula
Measuring Spoons
Measuring Cups
Procedure
1. In a wok, sauté garlic until fragrant then the chorizo.
2. Add the squid ball, then the shrimp.
3. Add the drained rice noodles, water, and Kikkoman Sweet Soy Sauce. toos then move to the side of the wok.
4. Cook egg on the side of the wok. Add 1 tablespoon of oil if the egg sticks to the wok.
5. Add in the togue, garnish with cilantro then toss together.
Chef's Tip
Soaking the rice noodles in cold water for at least 30 minutes makes it easier and faster to cook. Be sure to test the noodles after as they might overcook and turn mushy.
Featured Products
---
You also might be interested in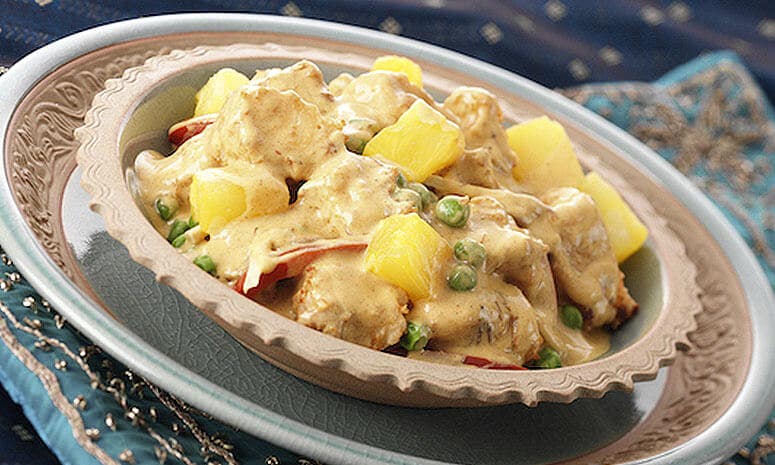 Fish Pineapple Curry Recipe
Take this curry dish to another level with the interesting flavor notes of pineapple!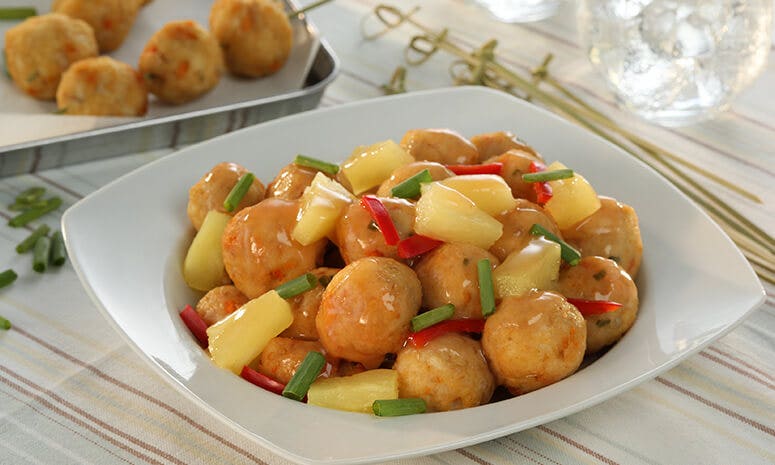 Sweet and Sour Fishballs Recipe
Make this street food favorite your own. Try out this simple recipe.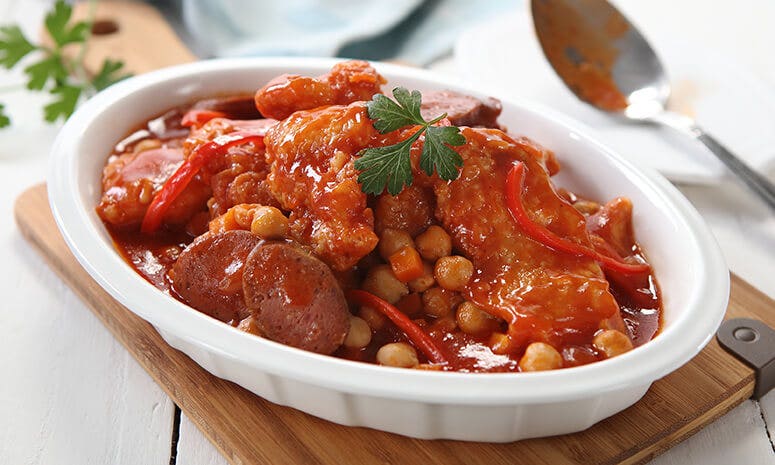 Here's a healthier version of a classic Spanish dish!