Beef Taco Recipe
Prepare tacos in a flash with this easy recipe.
---
Categories
Main Dish, Beef, Del Monte Quick 'n Easy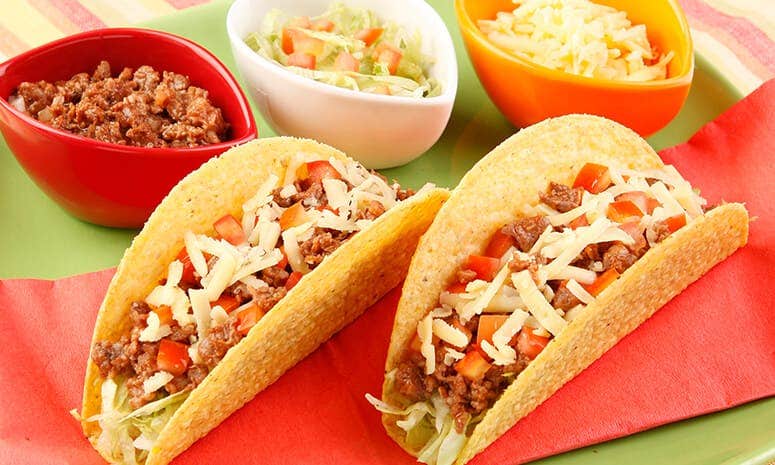 Ingredients
2 Tbsp oil
1/4 cup onion, chopped
200 g beef, ground
1 pouch DEL MONTE Quick 'n Easy Italian Style Pizza Sauce (115g)
- salt, to taste
- pepper, to taste
6 pc taco shells
1/3 cup tomato, seeded and diced
1/2 cup cheddar cheese, coarsely grated
2 cup lettuce, shredded
Procedure
1. Sauté onion and beef. Cook until browned. Add DEL MONTE Quick 'n Easy Italian Style Pizza Sauce, salt and pepper to taste. Sauté for 2 more minutes. Set aside.
2. Bake taco shells in a preheated oven at 350°F for 3 minutes or in oven toaster for 2 minutes. Fill each shell with sautéed mixture, tomatoes, cheese, and lettuce. Serve.
Lusog Notes
This Beef Taco dish is a source of protein that is needed for growth and development. It also has calcium for bone health and niacin that helps maintain normal structure of the skin.
Chef's Tip
Toasting the taco shells helps it to crisp up, giving the dish a nice mouthfeel.
Featured Products
---
You also might be interested in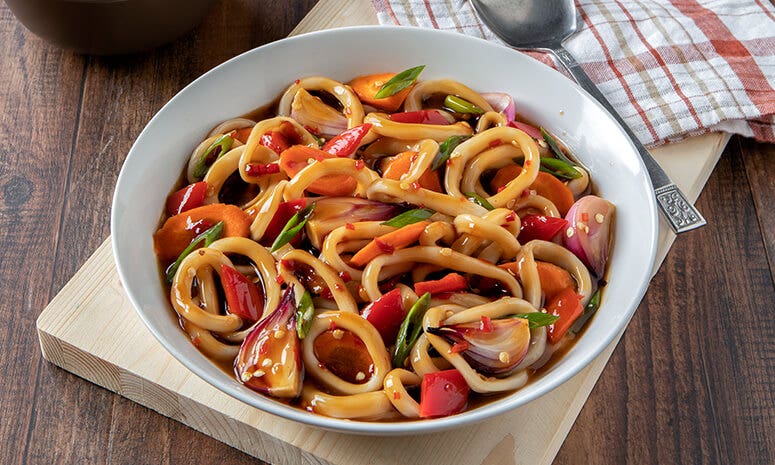 This classic Korean squid dish is now quick and easy to make.