Fish Tokwa Menudo Recipe
Try our light and healthy version of menudo!
---
Categories
Category/kitchenomics/Recipes,Category/kitchenomics/Recipes/Main Dish,Category/kitchenomics/Recipes/Seafood
Cooking Time
1 hr and 2 mins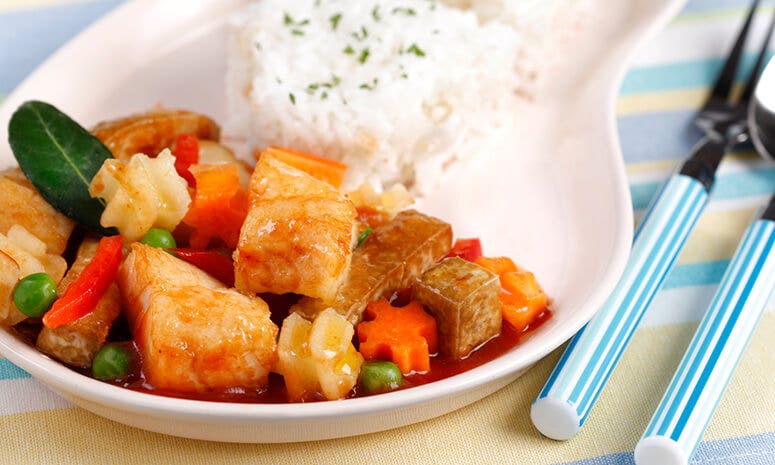 Ingredients
350 g dorado fillet, cut into 1-inch cubes
1 Tbsp calamansi juice
1/4 tsp salt
1/4 tsp pepper, black
2 Tbsp oil, for frying
1 cup water
1/2 cup potato, cut into cubes
1/2 cup carrot, cut into cubes
1 pouch DEL MONTE Quick 'n Easy Menudo Sauce (80g)
1/3 cup green peas, frozen, cooked
1/2 cup bell pepper, red, cut into strips
patis, to taste
2 square tokwa, cut into 1-inch cubes and fried
Cooking Tools Needed
Chopping Board
Spatula
Wooden Spatula
Preparation
1. Marinate dorado in calamansi juice, salt and pepper for 15 minutes. Fry until golden brown. Set aside.
2. Simmer potatoes and carrot in water until tender. Add DEL MONTE Quick n Easy Menudo Sauce, green peas, bell pepper and patis to taste. Simmer for 10 minutes.
3. Add fish and tokwa. Simmer for 2 minutes.
Featured Products
---