Ensaladang Talong Recipe
Pair this simple recipe with your fried dishes.
---
Categories
Category/kitchenomics/Recipes,Category/kitchenomics/Recipes/Vegetable
Cooking Time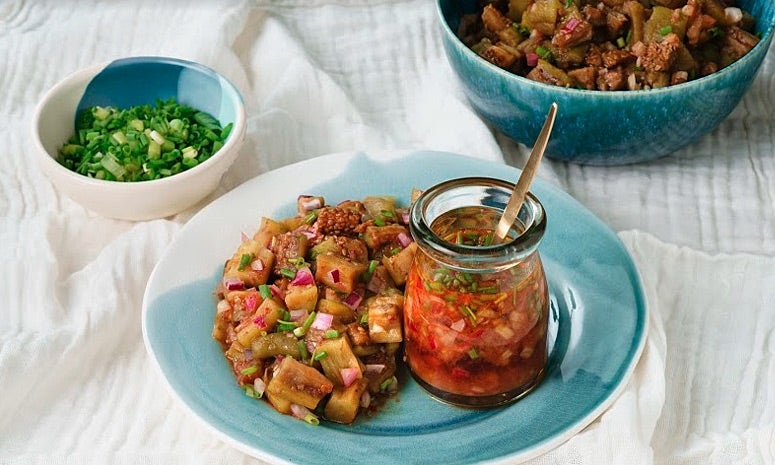 Ingredients
1 3/4 cup eggplant, grilled, peeled, chopped
5 Tbsp DEL MONTE Red Cane Vinegar
1/4 tsp pepper, black
1/2 cup onion, red, chopped
1/4 cup bagoong alamang
2 Tbsp green onions, chopped
Preparation
1. In a bowl, mix DEL MONTE Red Cane Vinegar, pepper, onion, bagoong, and green onions. Add eggplant and mix until well incorporated.
Featured Products
---