Cucumber Salad Recipe
A sweet and tangy appetizer your family will surely love!
---
Categories
Appetizer, Vegetable, Del Monte Condiments
Cooking Time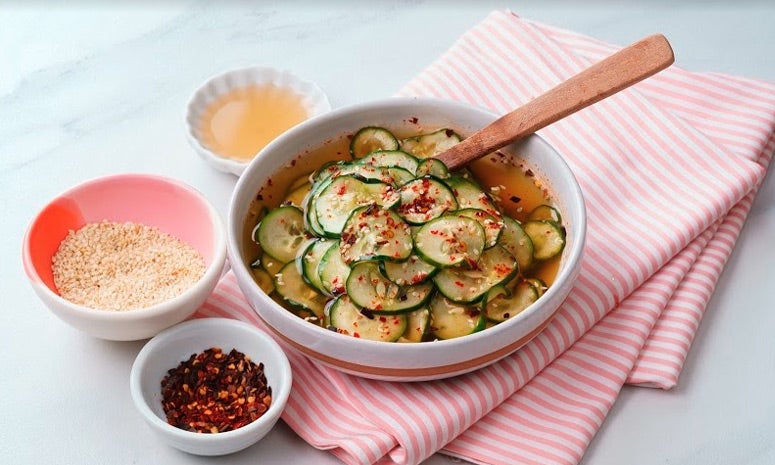 Ingredients
1/3 cup DEL MONTE Red Cane Vinegar
1 tsp salt
3 Tbsp sugar, white
1 tsp chili flakes
2 tsp sesame oil
1 tsp sesame seeds
2 cup cucumber, sliced into thin rounds
Cooking Tools Needed
Chopping Board
Measuring Spoon
Mixing Bowl
Measuring Cups
Preparation
1. In a bowl, mix DEL MONTE Red Cane Vinegar, salt, sugar, chili flakes, sesame oil, and sesame seeds until well incorporated then add the cucumber.
Featured Products
---