Fruit Marshmallow Pie Recipe
This no-bake pie is a great way to end any meal.
---
Categories
Dessert, Fruit, Del Monte Fruit Cocktail
Cooking Time
3 hrs. and 15 mins.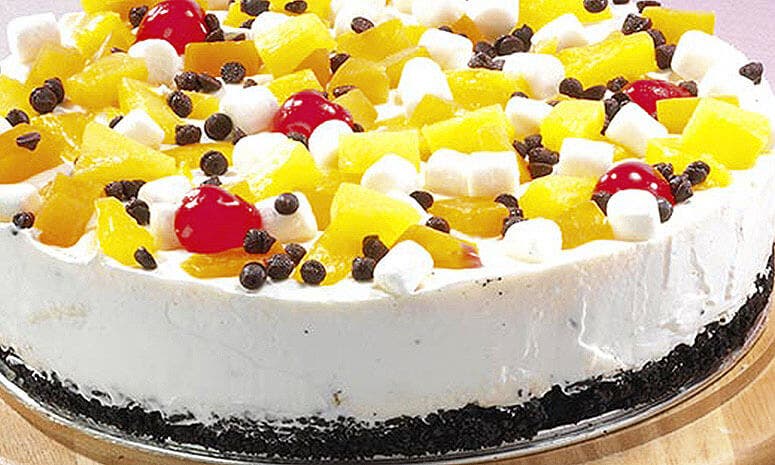 Ingredients
1 1/2 cup chocolate cookie, crushed
1/2 cup margarine, melted
1 Tbsp sugar, brown
24 pc marshmallow, white, large
1 Tbsp unflavored gelatin, dissolved in 1 tbsp cold water
1/4 cup milk, evaporated
1 can DEL MONTE Fiesta Fruit Cocktail (836g), drained and chilled
1/3 cup chocolate chips, mini, sweet
1/2 cup all-purpose cream, chilled and whipped (combine dissolved gelatin)
1/3 cup mini marshmallows, optional
Preparation
1. Mix crust ingredients and press on bottom and sides of a 9-inch spring form pie pan. Chill for 10 minutes or until set.
2. In a double boiler, melt large marshmallows and dissolved gelatin in milk. Cool. Fold in DEL MONTE Fiesta Fruit Cocktail, chocolate chips, all-purpose cream and mini marshmallows. Spread over the crust. Chill for 3 to 5 hours.
---