Red Kansi Recipe
This Illonggo dish is now heartier and more flavorful.
---
Categories
Main Dish, Beef, Del Monte Tomato Sauce
Cooking Time
1 hr. and 6 mins.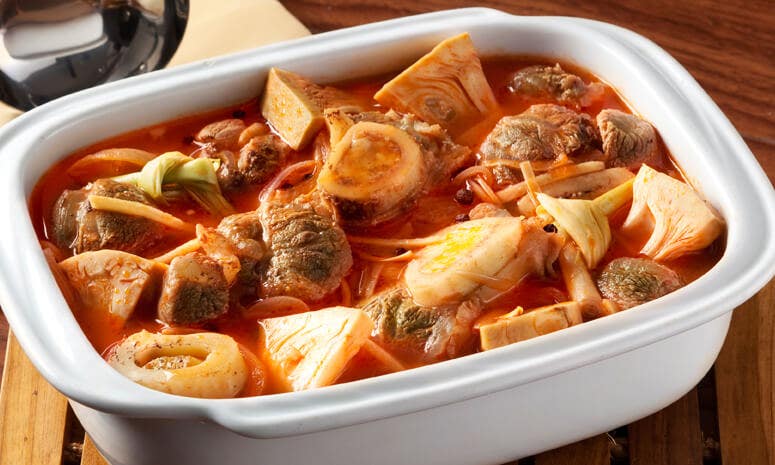 Ingredients
2 Tbsp oil
1/2 cup onion, sliced
4 Tbsp ginger, cut into strips
3/4 kg beef, shank/kenchi, cut up
3 1/4 cup water
1 pouch DEL MONTE Original Style Tomato Sauce (200g)
1 1/2 tsp salt
1/2 tsp peppercorn, black
1 pc siling haba
300 g langka, unripe, cut into chunks
300 g langka, ripe, cut into chunks
2 stalks tanglad
1 Tbsp sinigang mix
Cooking Tools Needed
Measuring Cups
Spatula
Chopping Board
Measuring Spoon
Pot
Preparation
1. Sauté onion and ginger. Add beef, sauté for a few minutes. Add water, DEL MONTE Original Style Tomato Sauce, salt and peppercorns. Cover and simmer until beef is tender.
2. Add sili and langka. Simmer until tender.
3. Add tanglad and sinigang mix. Simmer for 3 minutes.
Featured Products
---