Fiesta Mango Salad Recipe
Add a different twist to your usual fruit salad. Apples, mango, and cashews give it a different feel. 
---
Categories
Dessert, Fruit, Del Monte Fruit Cocktail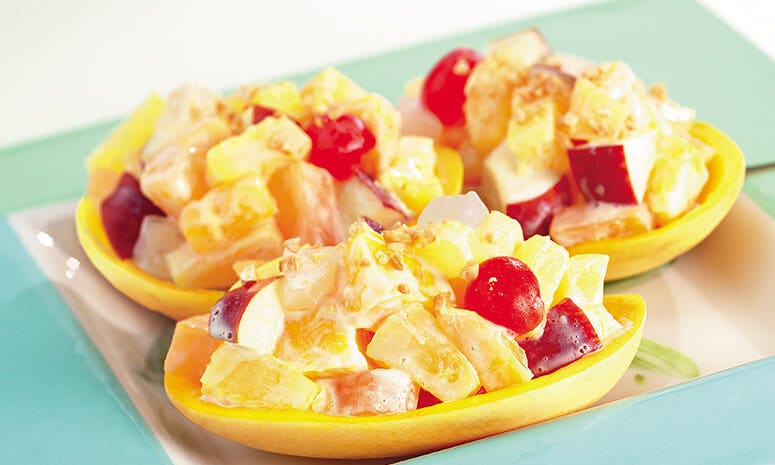 Ingredients
1 pc apple, red, cut into tidbits and soaked in fruit cocktail syrup
1/2 kg mango, ripe, cut into cubes
2 Tbsp cashew nuts, toasted and diced
1 can DEL MONTE Fiesta Fruit Cocktail (836g)
3/4 cup all-purpose cream, chilled
1/4 cup condensed milk, sweetened
Preparation
1. Drain apples well. Mix with other ingredients except dressing. Set aside.
2. Combine ingredients for dressing. Mix well. Mix with fruits. Chill until ready to serve.
---