Coconut Chicken Recipe
Sink your teeth into this light and creamy Coconut Chicken dish that's easy to prepare.
---
Categories
Main Dish, Chicken, Del Monte Quick 'n Easy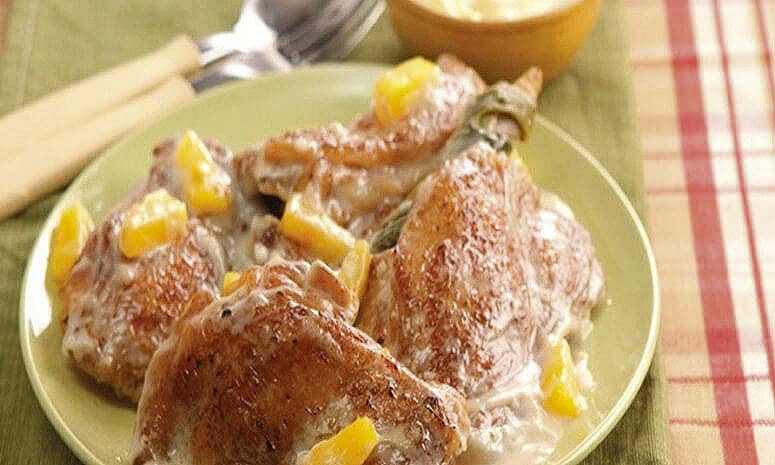 Ingredients
300 g chicken, thigh fillet
- salt, to taste
- pepper, to taste
1 1/2 cups water
1 tsp sinigang mix
2 stalks tanglad, pounded
1 pack DEL MONTE Quick 'n Easy Gata Mix (40g)
1 pouch DEL MONTE Pineapple Tidbits (200g)
Cooking Tools Needed
Chopping Board
Grill Pan
Measuring Cups
Measuring Spoon
Preparation
1. Season chicken with salt and pepper. Grill.
2. Mix all ingredients for sauce, including DEL MONTE Pineapple Tidbits with syrup. Cook over medium heat until thick.
3. Toss chicken into the sauce. Serve.
Featured Products
---