Kung Pao Chicken Recipe
Enjoy this Del Monte-style oriental-flavored chicken!
---
Categories
Main Dish, Chicken, Del Monte Quick 'n Easy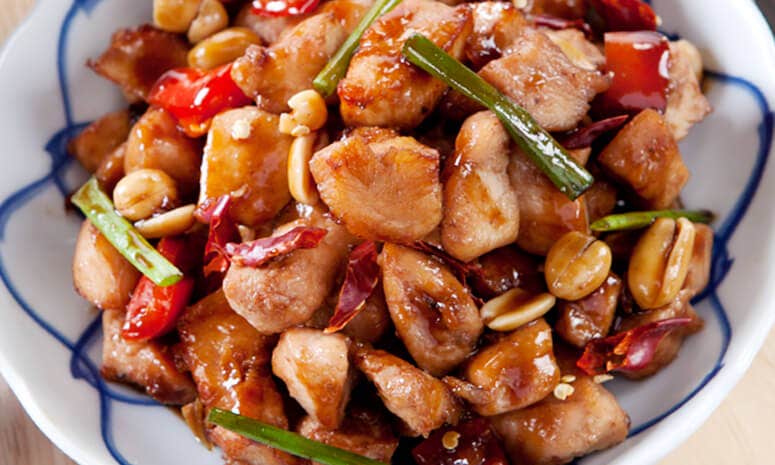 Ingredients
300 g chicken, breast, cut into cubes
1 Tbsp cornstarch
2 Tbsp oil
1/4 cup onion, sliced
1 tsp garlic, slice thinly
1 pouch DEL MONTE Quick 'n Easy BBQ Marinade (200ml)
1/3 cup DEL MONTE Red Cane Vinegar
1/4 Tbsp cornstarch, dissolved in 1/4 cup water
1/4 cup peanuts
1/2 tsp siling labuyo, minced
1/4 cup bell pepper, red, cut into 1-inch cubes
2 stalk green onions, cut into 2-inch strips
Preparation
1. Coat the chicken in cornstarch.
2. In a pan, sauté chicken in oil for 5 minutes or until brown.
3. Add onions and garlic and sauté for 2 minutes. Mix in the DEL MONTE BBQ Marinade and DEL MONTE Red Cane Vinegar. Bring to a boil then add cornstarch dissolved in water. Simmer for 3 minutes.
4. Add nuts, chili, and bell pepper. Sprinkle green onions. Serve.
Featured Products
---