Rosemary Porkloin Recipe
Make this the highlight of your next get-together!
---
Categories
Main Dish, Pork, Del Monte Tomato Sauce
Cooking Time
1 hr. and 13 mins.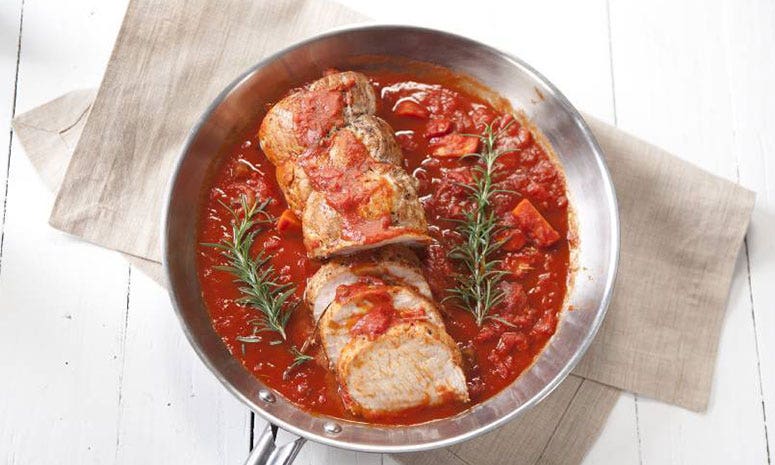 Ingredients
2 Tbsp oil
1 kg pork, loin, boneless-skinless, whole
1 Tbsp salt
2 tsp pepper, black
1 cup onion, chopped
1/2 cup carrot, chopped
1/2 cup celery, chopped
1 pack DEL MONTE Tomato Paste (150g)
1 can crushed tomato, canned (794g)
4 cups water
1 Tbsp rosemary
Cooking Tools Needed
Measuring Cups
Spatula
Chopping Board
Measuring Spoon
Pot
Procedure
1. Season meat with salt and pepper on all sides. Brown meat in oil. Remove from pan then set aside. Discard the excess oil from the pan and keep only about 2 tablespoons of oil.
2. In the same pan, sauté onions, carrots, and celery until softened. Stir in DEL MONTE Tomato Paste and cook for another 3 minutes. Add the pork back into the pan.
3. Add the crushed tomatoes and water. Bring to a boil then cover and simmer for 30 - 45 minutes or until meat is tender.
4. Add rosemary and cook for 10 minutes. Slice then top with the remaining sauce. Serve.
Lusog Notes
This Rosemary Porkloin dish is high in vitamin A which is important to keep the normal structure of the skin and to keep the immune system healthy. It also has iron that is needed for normal metabolism.
Chef's Tip
To check if your porkloin is cooked, pierce the center of the porkloin with a small knife then press the blunt part of knife carefully against your lip. If the knife feels hot, the pork is ready.
Featured Products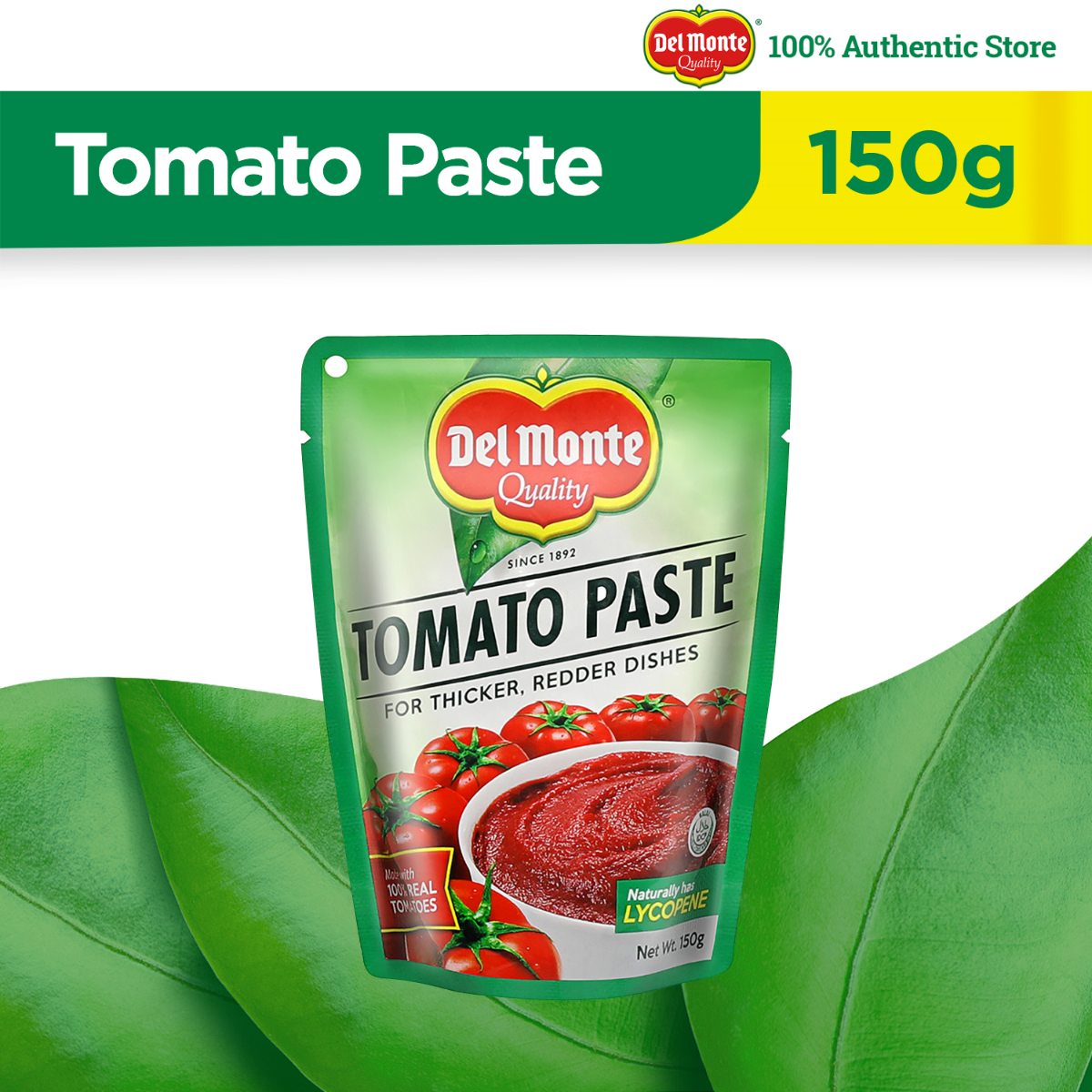 Del Monte Tomato Paste 150g
---
You also might be interested in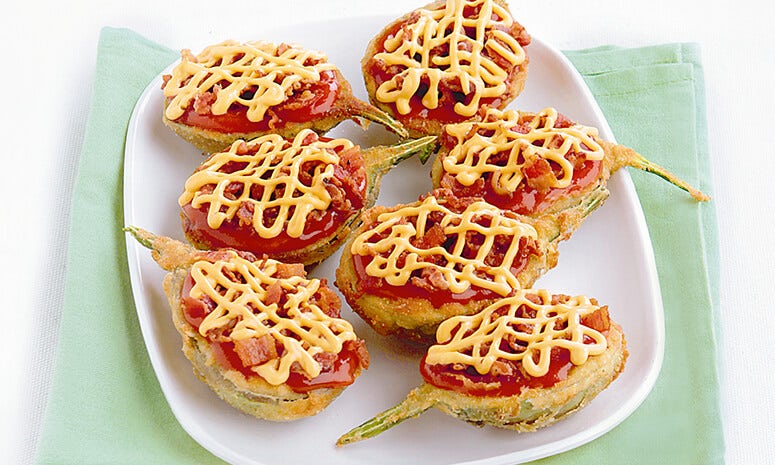 Crusted Cheesy Eggplant Recipe
Transform the humble eggplant into an impressive dish!